As theater makes its return to Kansas City, it's hard to ignore the pandemic that has totally changed the way we live. In the Kansas City Repertory Theatre's newest production, Ms. Holmes & Ms. Watson – Apt 2B, a reinvention of the famous sleuth and her trusty sidekick emerges in a pandemic fog that guides the story on stage.
Written by Kate Hamill, Ms. Holmes & Ms. Watson – Apt 2B, is making its world debut on the KC Rep's Copaken Stage. Hamill retells the classic story of Sherlock Holmes through a bold, female lens that brings Ms. Sherlock Holmes and Dr. Joan Watson together to solve mysteries in a thrilling—and occasionally shocking—fashion.
Vaishnavi Sharma takes the stage as Ms. Sherlock Holmes, and In Kansas City had the opportunity to (virtually) sit down for a Q&A.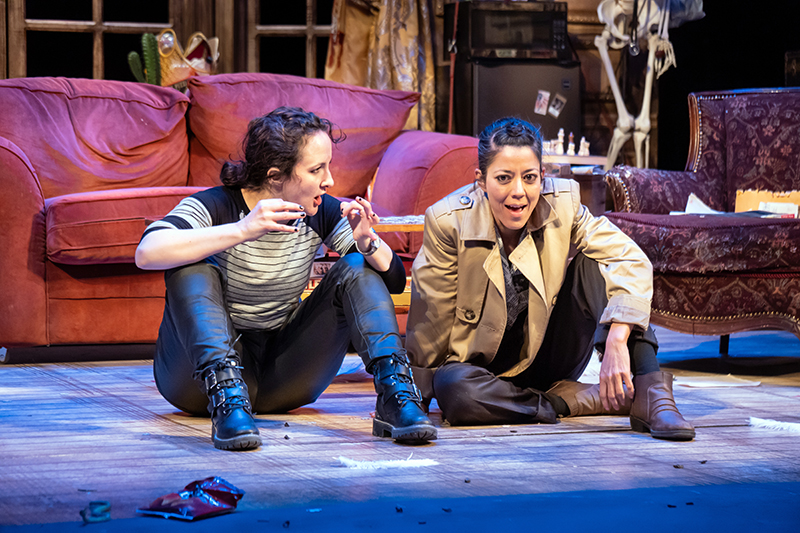 Ms. Holmes and Ms. Watson tells the story of two women navigating life in the pandemic. How has your role as Ms. Holmes mimicked what you've personally experienced over the last two years?
For many, the pandemic robbed us of our sense of purpose. I grieved for and with my community of theater-makers when shows were canceled, and everything shut down. We meet Holmes after she has spent "a year and a half staring at walls, purposeless." She's desperate to go back to doing what she was put on this Earth to do—solve mysteries! And boy does it feel good to be making a play again.
How did you personally navigate the pandemic, and how did that inform the way you portray Ms. Holmes?
There were times I felt trapped in my own little world, and I created all these rules within this tiny world because it was the only control I had. I think Holmes lives like that—a narrow focus and the need to control everything. 
One of the production's major focal points is burnout—something many of us have increasingly experienced over the last few years. Do you have any tips on how to deal with burnout you've learned over the pandemic and while getting to know these characters?
I can speak from my experience as a mother as it relates to burnout. I had my own little demon I had to find a way to live with. My child, this creature whom I love and cherish, who needed me all the time—incessantly. I remember the pain of realizing that hanging out with my own kid had become a source of distress and fatigue. I am very fortunate to have the love of a family, the comfort of a home, and space to walk and breathe and be in the sun. Yet, I knew I had to find a way to set new boundaries and create new habits for the sake of our mental health—hers and mine. I did it by listening to Brene Brown and agreeing to play pretend with the child for many, many, many hours.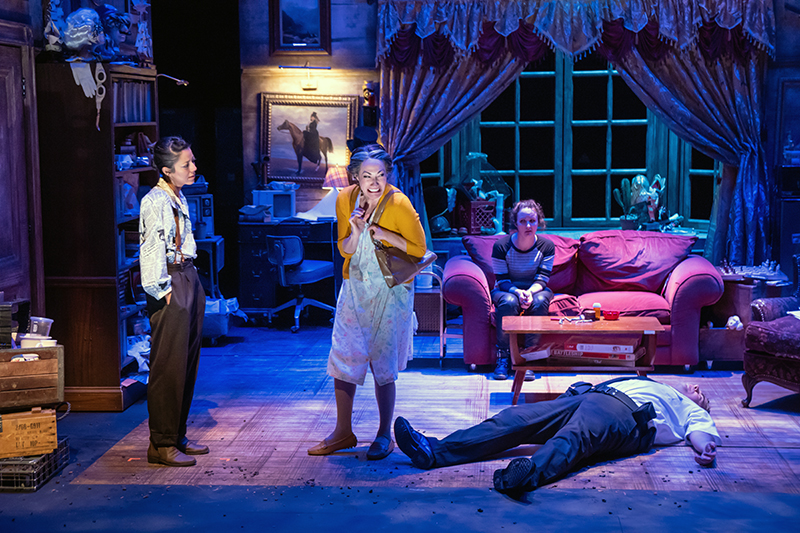 This show is a modern take on the classic tale of Sherlock Holmes and his trusty sidekick, Dr. Watson. What features of the original Holmes and Watson made the story the right pick for the message Ms. Holmes & Ms. Watson aims to convey?
One of the central questions in this play—and one that is extremely resonant for me in these uncertain times—is can we take all our messy bits and find a place in the world for ourselves anyway, even when it looks different from what we imagined? With the backdrop of a detective story, this production asks: do solutions ever come neatly wrapped in a bow?
This modern take on the classic is also told through the female lens. What do you think that adds to the story?
It's exciting to watch a brilliant woman being brilliant right in front of you. Don't we want to see more of that, on stage and in life? We love these stories because Holmes represents some of our highest aspirations as human beings. He always wins, and so we allow him his faults. But these stories are also historically and overwhelmingly about men. So, when we see that kind of character portrayed by a woman, we can start to break down our internal, subconscious biases about women in positions of power, and the faults we may or may not allow them to have. 
Ms. Holmes & Ms. Watson – Apt 2B runs through February 20. Get tickets here.