Sponsored content: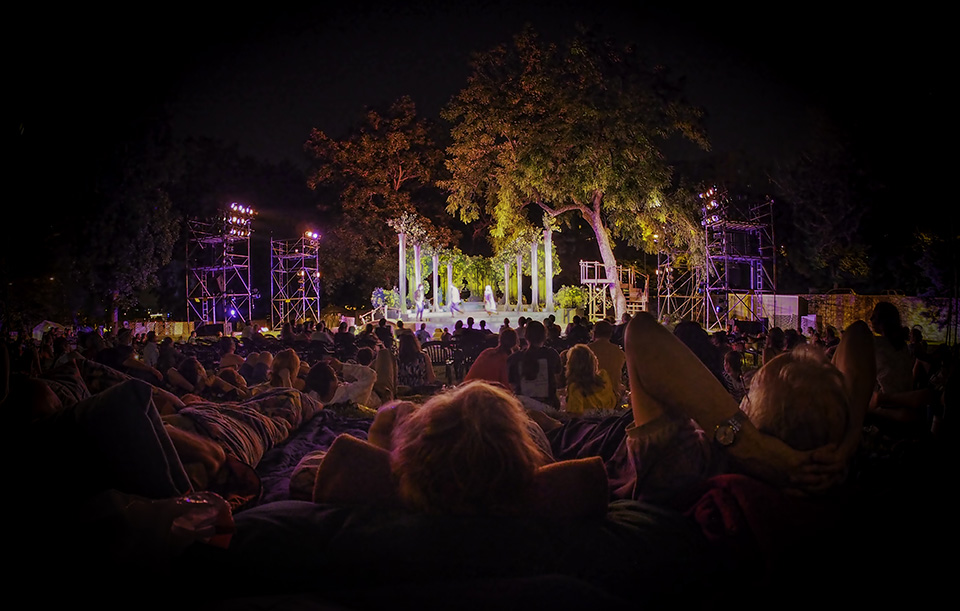 Every year, the Heart of America Shakespeare Festival brings us the bard free, outdoors in the park, and as a professional, live theater performance.
Sidonie Garrett, executive artistic director of Heart of America Shakespeare Festival, gives us five reasons why Shakespeare in Love brings the bard home as never before.
5. The invitation to experience a Heart of America Shakespeare Festival first.
"This is the first time in our Festival's history that a play performed on those illustrious planks is not written by Shakespeare himself."

4. An invitation to experience traditional Shakespearean notes.
"Everyone will love it, even traditional patrons, if they give over to the fun that it is. It's a romp. It's a big ole romp. And it hits all the notes. You've got comedy, you've got tragedy, you've got romance, live music, and you've got combat. Everything Shakespearean. It's all in there.
Then we look at how we're going to tell this story outdoors. For me, it was about attacking this story the way we always do. We're always going to be different from an indoor space.
We are in nature, which is always important. There's nothing like the moment when it's fully dark and we're in a moment of romance and there's a full moon above us and there's absolutely nothing between you, the stars, and the sky and maybe a little breeze. It doesn't get any better than that."
3. Come along as we get to know Shakespeare the man, not just the playwright.
"This story is a 'what if.' Tom Stoppard and Marc Norman imagined what if William Shakespeare was writing Romeo & Juliet and fell in love? What fun things could come of that? What could we pull from Shakespeare's canon? The fun of that is the vibrancy of creation."
2. Join in as Heart of America Shakespeare Festival takes a risk.
"The good thing for us is that many companies across the country have already done it. The stage play already has a healthy reputation on its own. People loved it.
The risk is two-fold: There are some people who believe that we shouldn't be doing anything other than Shakespeare—some patrons have been with us for years and feel like the Festival is the only Shakespeare they get, which we understand. At the same time, we are attempting to bring more people into the midst of what we do. We're running an additional week in hopes of giving people more time to come.
Everyone kept telling me it's a beast, it's a beast. Largest cast we've ever had, but I wanted to have a sense that the world is richly populated. There's a real play-within-a-play feel and I wanted there to be a rich sense of company. We really decided we were gonna go big!"

1. This Shakespeare is an opportunity for loyal patrons to stand in solidarity with us!
"One of our goals is to increase attendance of live theatre and we're a great gateway for that. The barriers are minimized. We honor our avid Shakespeare patrons because we ask them to reach into the next generation to cultivate a love for Shakespeare."
Shakespeare in Love plays June 11 to July 7 at Southmoreland Park, Tuesday through Sunday, 8 p.m.