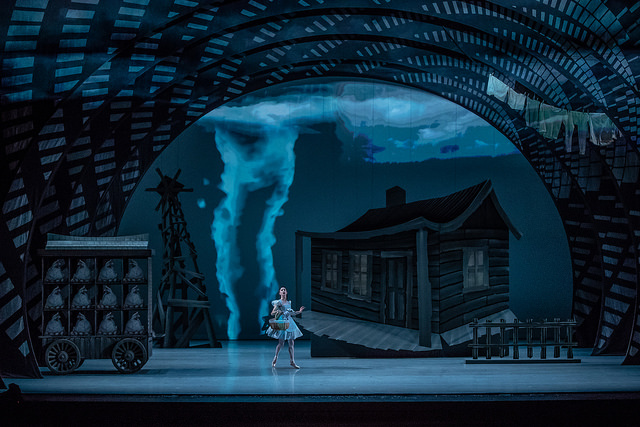 Review presented by UMB Private Wealth Management
Ask any outsider what they think of when you mention America's heartland and you'll get a standard set of answers. Barbeque. Wheat. Bible belt. Chiefs. All varying degrees of correct, but there's no story more location-specific or culturally rooted in the state of Kansas than The Wizard of Oz. The 1939 film starring Judy Garland continues to be part of the centerpiece of our Midwestern lore, instantly recognizable via its Technicolor characters, the ruby red slippers, and iconic lines like, "Toto, I have a feeling we're not in Kansas anymore." The original literary work by L. Frank Baum has spawned countless adaptations and reimaginations, from box office bombs like Return to Oz to Broadway successes like Wicked, with several mediocre projects falling in-between. The misses far outweigh the hits for those keeping score, which makes this latest iteration of Oz that much more of a risk, even if it is a calculated one. When you take something as historically cherished as The Wizard of Oz and put a production cost of over a million dollars on it, the expectations—and stakes—are high, and rightfully so. This show takes on the challenge most remakes can't get right: paying the correct amount of homage to the source material while bringing enough new elements to the table to be considered original. It's a delicate balancing act to say the least, but one that acclaimed choreographer Septime Webre and his team embrace fearlessly and with hardly a flaw in this world premiere production for the Kansas City Ballet.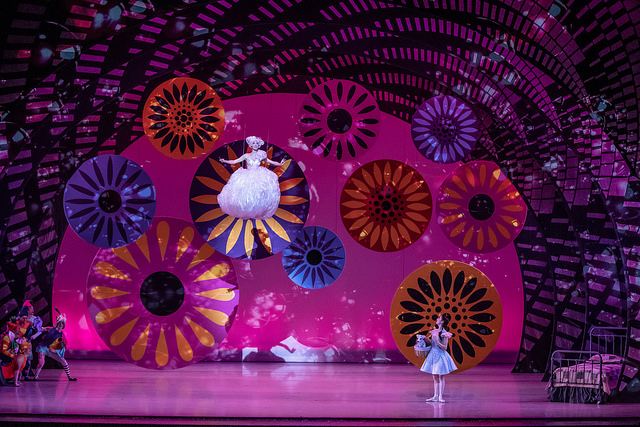 The classic plotline remains virtually unchanged with only a few amendments made to suit the medium. Even with the absence of dialogue, attendees will easily be able to follow the familiar story of Dorothy and Toto being whisked away to the land of Oz and their ensuing journey to get back home with the help of three newfound companions. A great respect is paid to Baum's work and the original film by keeping story alterations to a minimum. It is the method of delivery and execution that Webre and his team showcase their creativity and inject original concepts that will captivate audiences. The brunt of the heavy lifting, of course, falls on the Kansas City Ballet and the four principles playing Dorothy, Scarecrow, Tin Man, and the cowardly Lion—all whom are well cast in their roles. Webre does an excellent job of choreographing signature movements that are distinctive to those individual characters. Scarecrow: always stumbling and off-balance. The Tin Man: robotic with spouts of complete immobility that only oil can relieve. Lion: pounding his chest with bravado one moment, shuddering in fear the next. The choreography is so flush with personality you'd be able to differentiate these characters even if they were all wearing black leotards. They accompany the ever-optimistic Dorothy who gives an elegant performance that is sure to please ballet traditionalists and newcomers alike. And although the quartet is more than enough to carry the show, it's Dorothy's dog Toto that nearly steals it. Puppetry designer Nicholas Mahon had me fooled for a minute before I realized I was not, in fact, witnessing a real dog gallop around stage and wag its tail. Toto is so realistic and fluid in its movements that it almost detracts from the performance. That is, until the Wicked Witch of the West flies in on her broom. Her magnetic stage presence along with some clever wire and prop work give her a gravitas worthy of the renowned villain. Add to that an army of flying monkeys and an on-stage twister swirling around a floating Dorothy and this show has more than enough spectacle to warrant the cost of admission.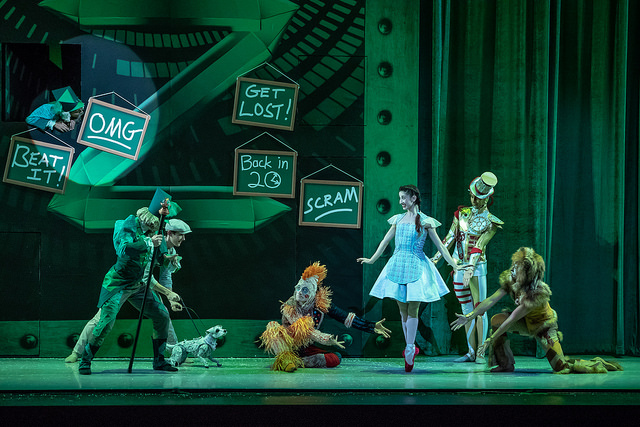 Wow factor aside, there seems to be no aspect of Webre's version of Oz that isn't handled with the utmost care. The costumes and set design—especially that of Emerald City—are total eye candy. The on-screen visual and lighting effects work seamlessly with the actors on stage, creating an overall cinematic feel. There's so much to behold that it's easy to neglect Matthew Pierce's musical composition, played beautifully by the Kansas City Symphony. Much like Webre's choreography, the score does a brilliant job of using musical signatures for the main cast to accompany their trademark styles of movement. An accomplished violinist himself, Pierce's wheelhouse is strings, but this version of Oz is also peppered with flourishes of disco and Big Band (a nice tip of the cap to The Wiz). However, it's the dreamy poppy field sequence that best showcases Pierce's musical acumen—a true standout that I wish I could purchase on iTunes and play on repeat. The independent elements of Webre, Pierce, the cast, and the architects of the show's design all add up to something wonderful. Something that's both familiar and original in its own right. Webre's iteration of Oz is the fresh take we've been waiting for. Heartfelt, adventurous, and with plenty of shock and awe. Diehard fans and those passively familiar with the source material are in for a treat. Webre's show proves to be a welcome addition to the lengthy history of Oz and its characters. L. Frank Baum would be proud.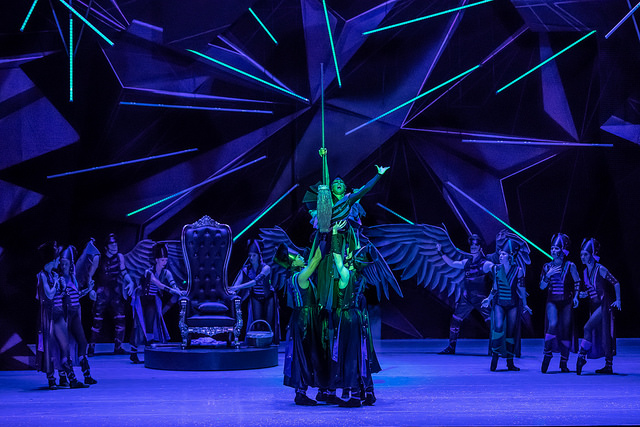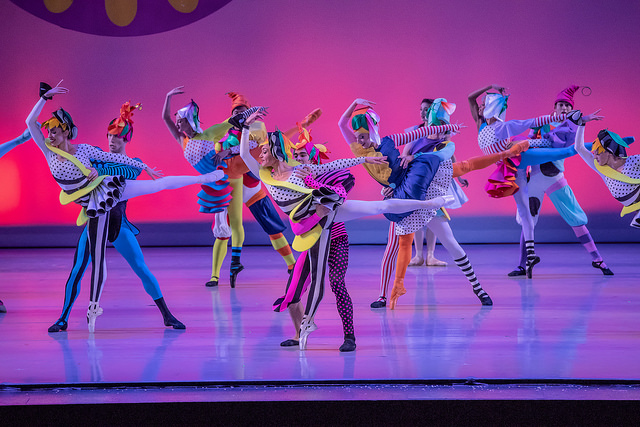 The Wizard of Oz will be showing at The Kauffman Center for Performing Arts Oct. 17th thru Oct. 21st. Tickets are on sale now.