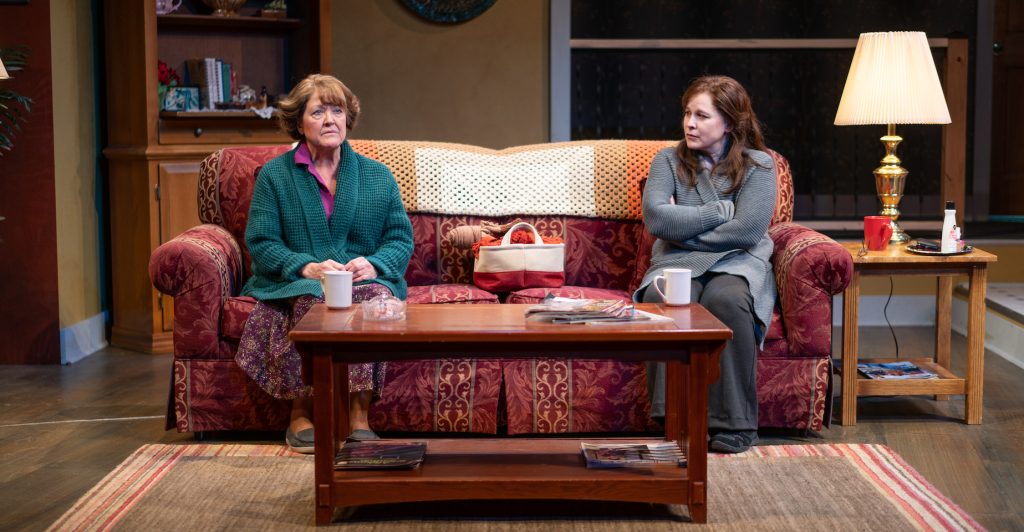 Preview nights are a gamble. Actors flub their lines or forget their blocking. A myriad of potential malfunctions can manifest out of nowhere, from wardrobe to set pieces to a mistimed sound effect. As a reviewer, you can get a really good idea of how polished a show is by these "soft open" performances. 'night, Mother (written by Marsha Norman) takes the delicate subject of suicide and injects it with heart, humor, and a sense of dignity via its sole two female leads, both of whom carry an equally heavy acting load for the entire duration. No intermissions. No scene changes. No error worth mentioning. The biggest faux pas of the evening originated from a member of the audience who allowed their cell phone to ring at length during one of the most pivotal parts of the play. A terrible inconvenience, yes, but the actors plowed right through with the resolve of seasoned pros, and one can't help but be impressed by that.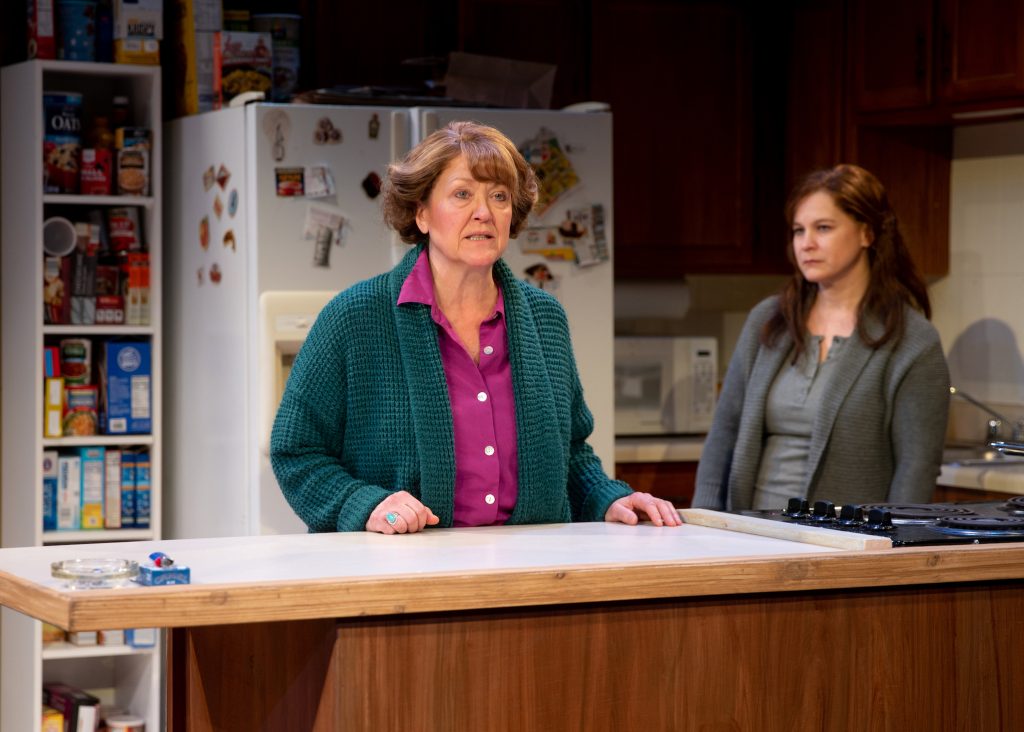 'night, Mother takes place in a blue-collar home located on a country road with all the earth-toned quilts, antique candy dishes, and needlepoint paraphernalia the Midwestern crowd should know all too well. Heading the household is matriarch Thelma Cates (Jan Rogge), who has a penchant for sweets and local gossip. She lives with her daughter and unofficial caretaker Jessie (Cinnamon Schultz), a 40-ish woman who suffers from acute depression and seizures—or "fits," as Thelma refers to them—her folksy way of minimizing them. Wearing drab gray attire, somber Jessie floats like a dark cloud from room to room of the house looking for her deceased father's gun as her mother prattles on about sweets, knitting, and family drama. When pressed about why Jessie would want the gun ("we don't get criminals out here"), it's revealed that she intends to use it on herself.
"I'm going to kill myself, Mama," Jessie says bluntly. It's at this exact point—well inside the first ten minutes of the production—that a tension is introduced that sometimes relents, but never fully goes away. There's a rule when it comes to storytelling, a rule that the casual viewer knows intrinsically to be true. If a loaded gun is introduced into the story, it's only a matter of time before someone takes a bullet. It's about as good a hook a writer can use to get the audience to buy in, and both Rogge and Schultz sell it well. It's a tug-of-war in which Thelma desperately tries to retain her daughter while Jessie reiterates her mind is already made up. Tonight will be their final night together. What little time they have left will be used to get Thelma's affairs in order and to share a few secrets that have been lingering long between them.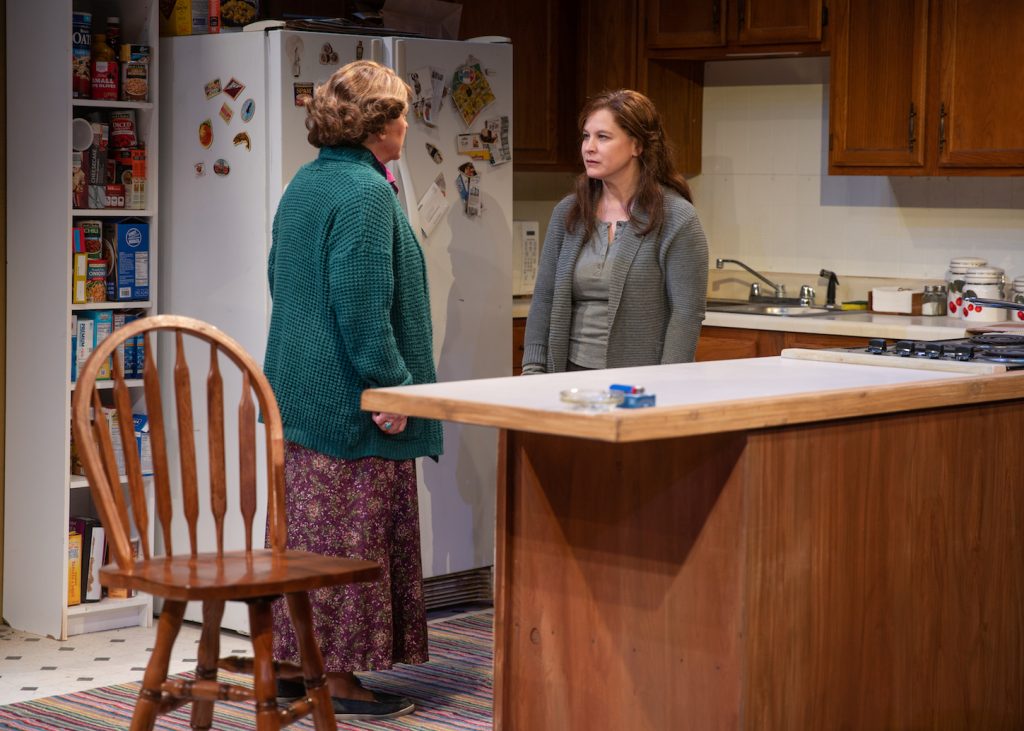 What makes 'night, Mother work so well is that the audience can empathize with both characters. It's easy to fall into Thelma's rollercoaster of emotions, many of which follow the standard stages of grief—or "pre-grief," in this instance. She goes through shock, seethes anger, bargains (unsuccessfully), and keeps trying to problem-solve a condition she doesn't understand. Jessie remains composed, patient, explaining her decision almost like a math problem in which removing herself from the equation is the only way forward. Ending her existence, although reckless to the untrained eye, is Jessie's logical conclusion to a lifelong bout with pain, heartbreak, and failure.
'night, Mother – a production of the Kansas City Actors Theatre
Directed by: Marsha Norman
Dates: Now thru January 26
Location: City Stage at Union Station
Director: Sidonie Garrett
Featuring: Jan Rogge and Cinnamon Schultz