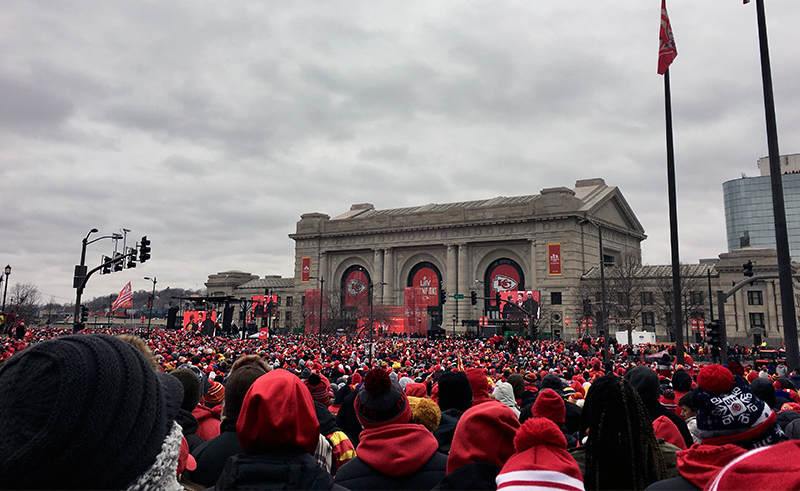 When the Chiefs won the Super Bowl in 2020, an estimated 800,000 people made up of a sea of red and gold from the River Market to Union Station as the Chiefs celebrated their win in the victory parade. 
With another Super Bowl win hopefully in Kansas City's future, the city is planning ahead and has selected February 15 as the date for the victory parade if the Chiefs beat the Philadelphia Eagles on February 12.
On February 1, the City Council's Transportation, Infrastructure, and Operations Committee agreed to send a proposal before the city council that if approved, will earmark $750,000 to plan a 2023 Super Bowl parade.
If passed, the funding will be taken from the Neighborhood Tourist Development Fund, and a contract with the Kansas City Sports Commission to handle the funding and planning. Stay tuned for further details!