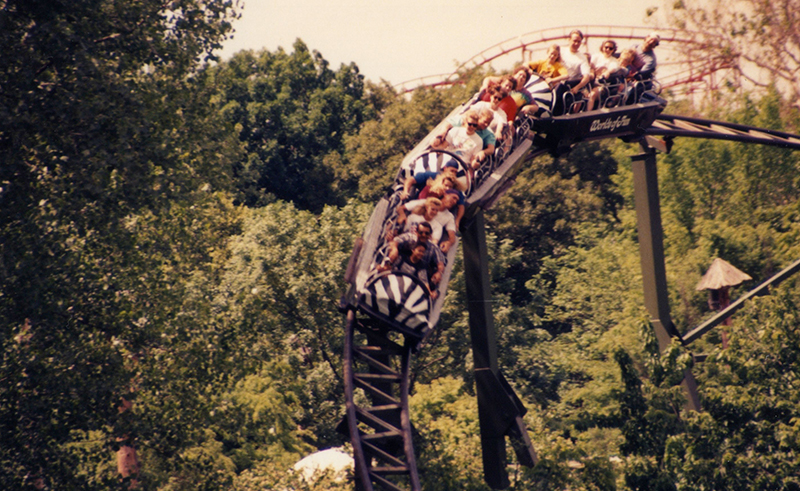 If you're a lifelong Kansas Citian, chances are you have a memory or two of Worlds of Fun back in the day. In 2023, the amusement park celebrates 50 years of welcoming Kansas Citians and tourists alike for a day of thrills. 
To celebrate the upcoming historic season, Worlds of Fun has launched a 50th Anniversary Memory Contest. This is your cue to look back through your mom's old photo albums and videotapes for footage of your past at the park. 
Worlds of Fun is asking guests to submit photos and videos of themselves, their friends, and families at Worlds of Fun throughout the years dating back to when the park first opened in 1973—you have until April to track down those memories and submit your photos and videos.
Submitted photos and videos will be featured in social media posts, in-park signage, and displayed at a historic exhibit in the park throughout the 50th Anniversary season. Four winners will be randomly selected (one winner each month) to receive once-in-a-lifetime prizes, from a unique 50th Anniversary VIP experience to a Zambezi Zinger prize pack filled with exclusive merchandise. 
Guests can enter the contest by sharing their favorite memories captured in photos, videos, and stories here. Worlds of Fun opens to the public for the 2023 season on April 8.