When you visit Fountain Haus, Westport's newest attraction, the path you choose from the venue's front door will curate your experience for the evening.
The largest queer and ally-friendly space in the Midwest, Fountain Haus offers a multi-level, multi-experience, entertainment venue perfect for a night out. 
Head to the right on the main floor of Fountain Haus and you'll find the Pump Room lit with swanky, bold pops of color. Order a drink and grab a table with friends. When the venue's kitchen opens in early summer this is the place you'll want to go to grab dinner—or brunch on Saturdays and Sundays.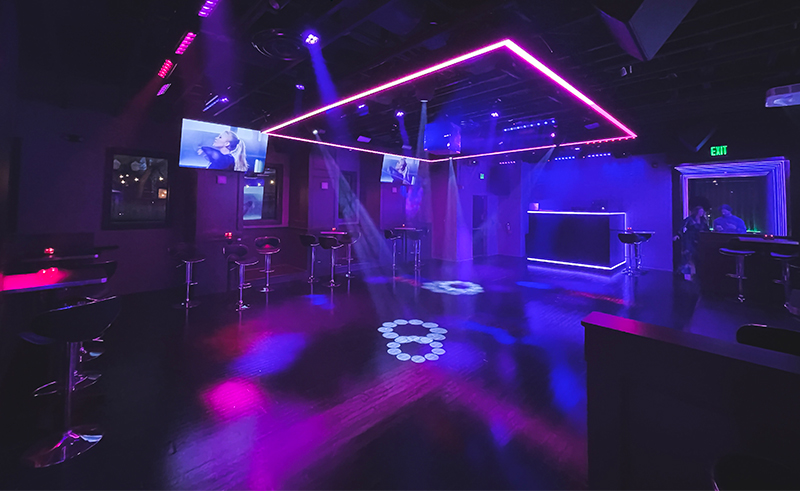 Feeling like showing off your moves on the dance floor? Take a left on the main floor and you'll find The Cube. Equipped with a cube-shaped disco ball, fog machines, colorful lights, large screens, and a bar, the space is the perfect spot to dance it out.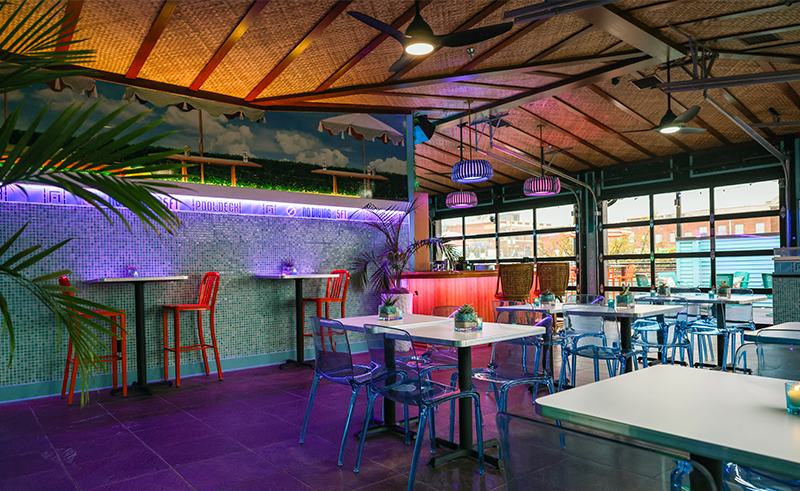 In search of a relaxed experience? Go upstairs to the Pool Deck designed to make guests feel as if they are inside an empty swimming pool for a classic summer party. Up there you'll find breezy vibes and a great view of Westport.
Come fall 2022 you'll have a fourth option. For a chic, luxury, and intimate cocktail experience you'll be able to go downstairs to The Siren. A speakeasy-like experience with a master mixologist making curated cocktails.
Locally owned and operated by partners David Brinkerhoff, Dan Meiners, and Ryan Overberg, along with a diverse group of community investors, the venue is designed to be inclusive. 
"This space is a 'haus' or place for everyone," Overberg says. "This will be a space where all are welcomed.
"It's also really focused on LGBTQ+ allies because we didn't want to make it just a gay bar," added Brinkerhoff. "We wanted to make it a place for all of us to get going, have fun, and be safe."
There will be an official ribbon cutting on the roof at sunset on Friday, April 22, to kick off opening night festivities.
In the next few months, guests can expect performances by local artists like DJ Ashton Martin and DJ Hydan, DJ CQUENCE, Daisy Buckët, Kathleen and The One Nite Stand Band, and Lana Luxx, as well as special events, such as the Dirty Derby party with Dirty Dorothy on May 7.