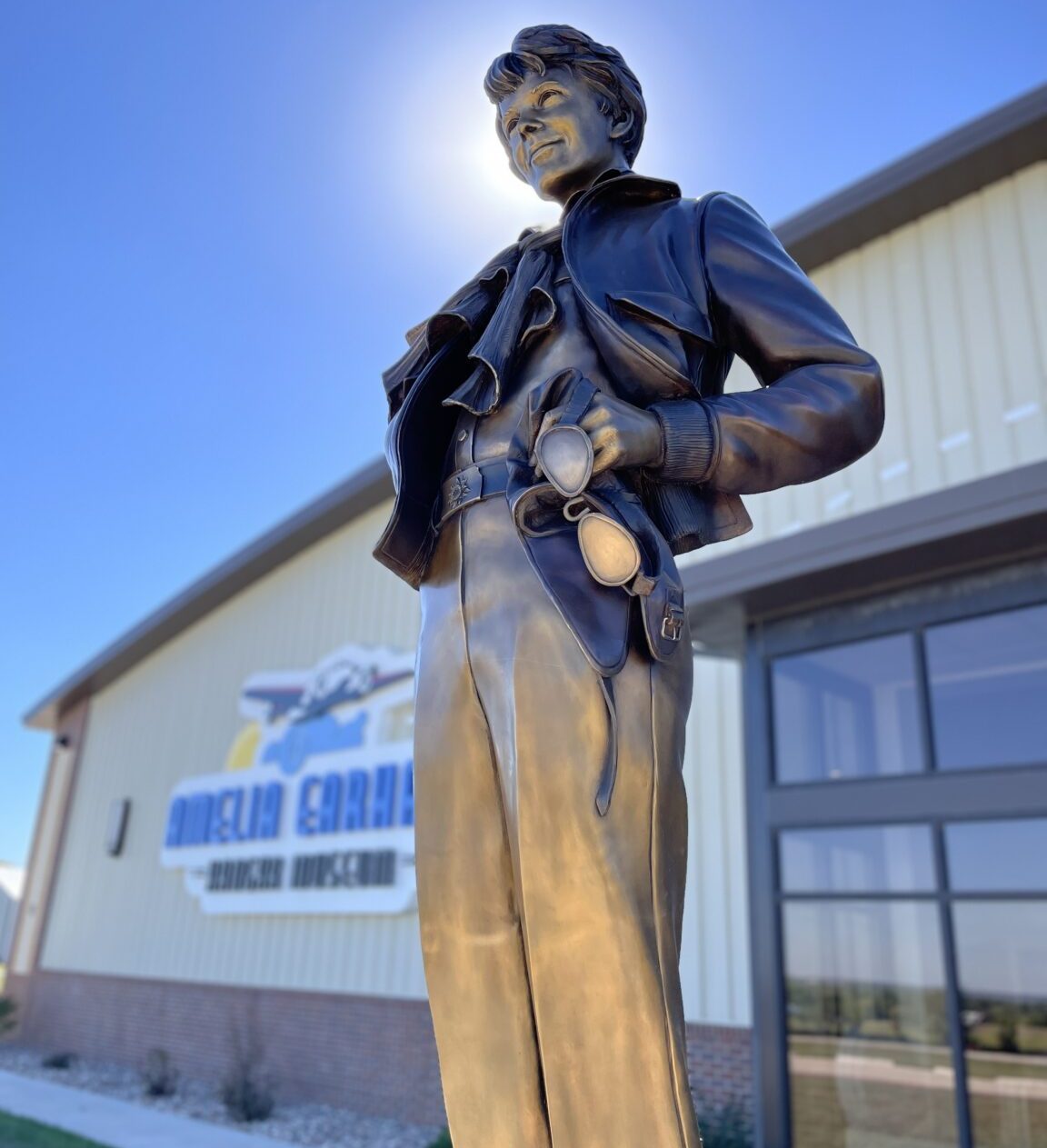 Here's a trivia question for you to answer: Where was Amelia Earhart born? If you don't know your Kansas trivia, then you might be surprised to learn the famous aviator was born within an hour's drive of Kansas City. 
On July 24, 1897, Amelia Earhart was born in Atchison, Kansas. Today, her legacy is preserved by the Atchison Amelia Earhart Foundation, and there will soon be a new museum to visit where you can learn more about the first woman to fly across the Atlantic ocean. The Amelia Earhart Hangar Museum is set to open on April 14 in Atchison.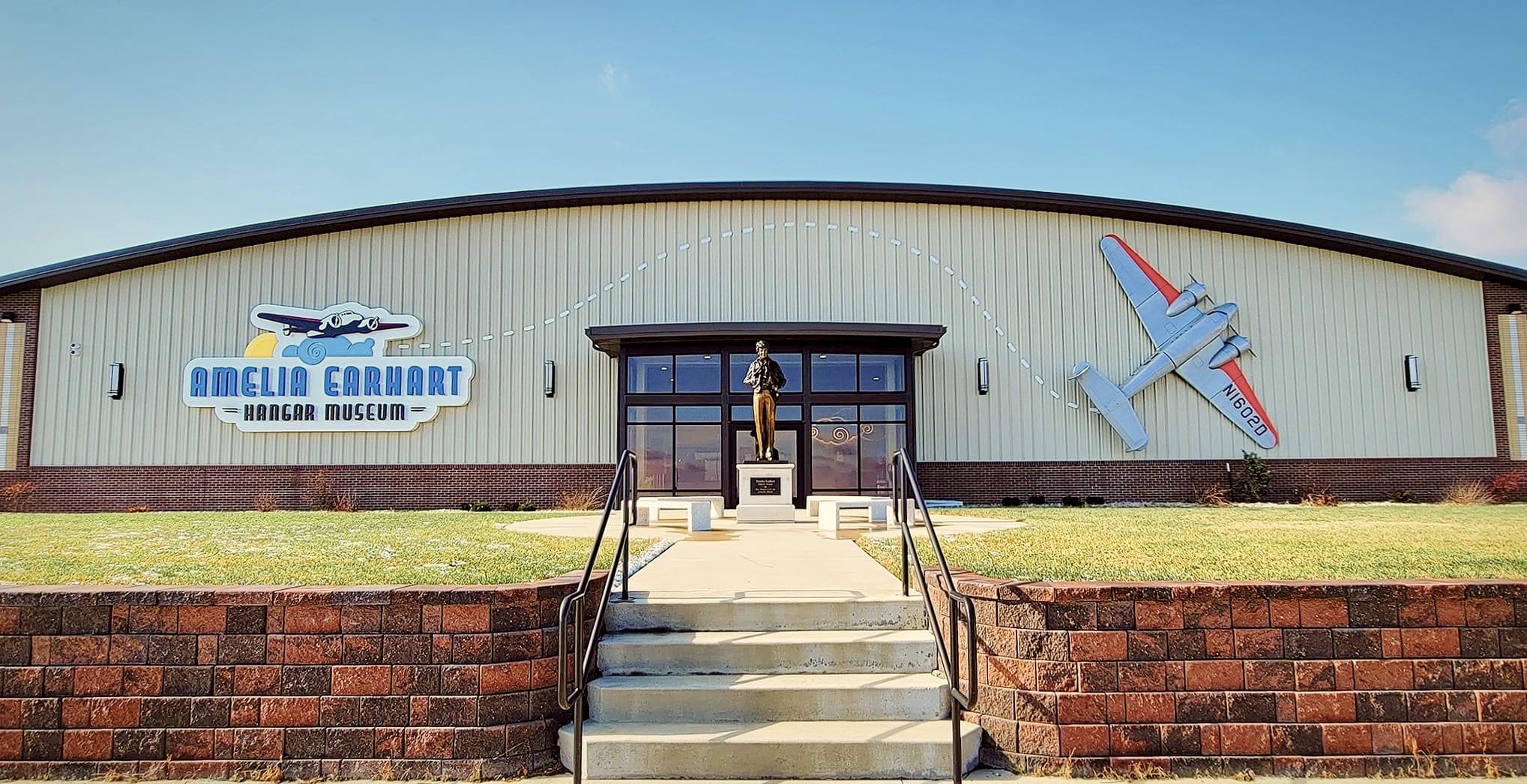 "It has been a great adventure to build this state-of-the-art museum worthy of Amelia Earhart's legacy in her Atchison, Kansas, hometown," says Karen Seaberg, founder and president of the Atchison Amelia Earhart Foundation. "We look forward to celebrating the grand opening on April 14, when the new museum will bring Amelia's extraordinary story to life while inspiring visitors to boldly pursue their own dreams."
The Amelia Earhart Hangar Museum will offer historical storytelling guided by interactive STEM exhibits that surround the museum's centerpiece: Muriel—the world's last remaining Lockheed Electra 10-E. Named after Earhart's younger sister, Grace Muriel Earhart Morrissey, Muriel is identical to the plane Earhart flew on her final flight around the world.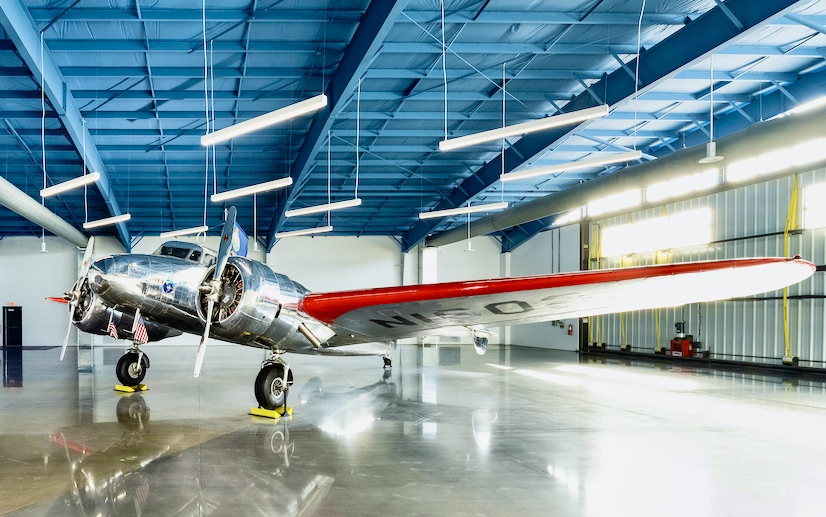 Designed through a partnership with Dimensional Innovations (DI), an Overland Park-based experiential design firm, the Amelia Earhart Foundation plans to apply to become an affiliate of the Smithsonian Institution.
"The museum has been uniquely designed to reflect Amelia's fearless spirit and celebrate her legacy of innovation," says Jacque Pregont, Atchison Amelia Earhart Foundation board member. "Visitors will journey through Amelia's courageous life of defying odds, overcoming social and scientific obstacles, and ultimately using her achievements to encourage others to realize new possibilities."