The theme of Sunday night's show in Independence was gratitude, an appreciation for those who put their lives on the line for the sake of a greater good.
Bret Michaels, lead singer for the hair-metal band Poison, headlined the event at the Silverstein Eye Centers Arena, a show he christened The Hometown Heroes Tour. And on the eve of Veterans Day, there were plenty of heroes in attendance, either first-responders or members of the military, some of whom were brought on stage and showered with applause and appreciation.
Michaels, the headliner, is touring solo with a stout backup band, but his set list was stocked with Poison favorites. He brought with him two openers who deserve headlining status: Lita Ford and Night Ranger.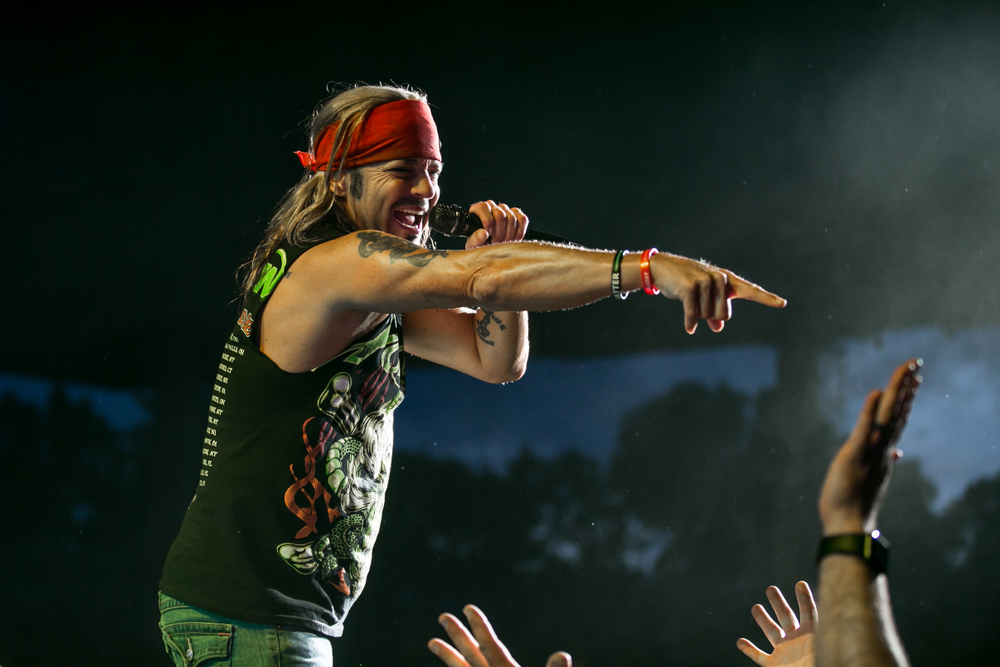 Ford opened the evening with a set that was too short: six songs in about 30 minutes. It included The Runaways' classic Cherry Bomb; Can't Catch Me, a metal anthem written by the late Lemmy Kilmister of Motorhead; Close My Eyes Forever, her timeless power ballad, which included vocals by guitarist Patrick Kinnison; and Kiss Me Deadly, her biggest hit and a song featured prominently in the Captain Marvel film.
Ford long ago dispelled any notion that hers is a novelty act—the rare woman leading a hard-rock/metal band. On this night, she was as good as anyone else on stage. More Lita would have made it an even better show.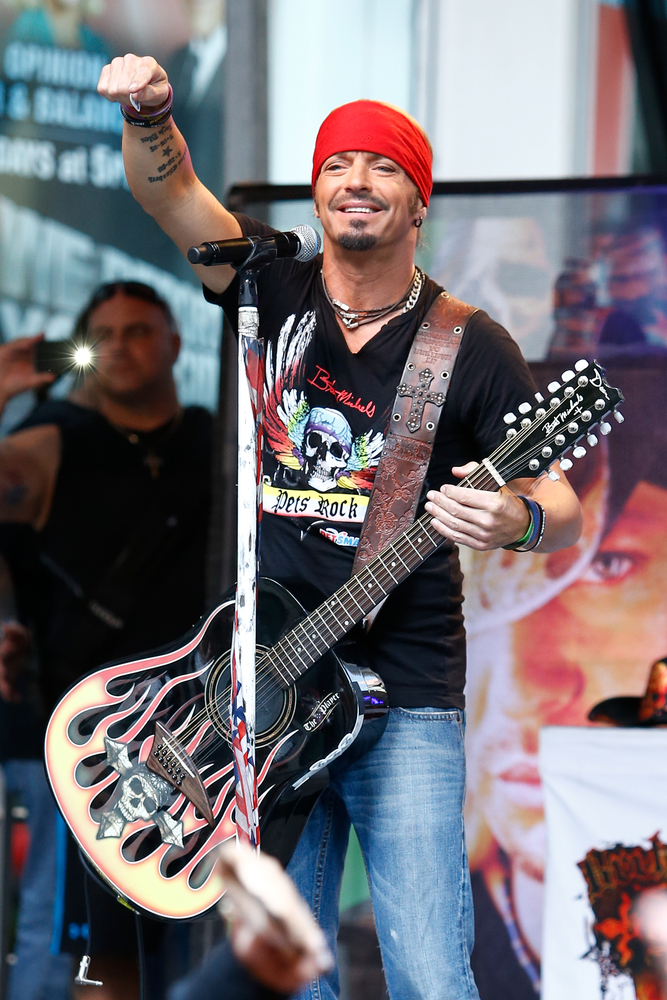 Night Ranger was next. These days, the band, now in its 40th  year, includes three founding members: Jack Blades (bass, lead vocals), Brad Gillis (guitars, backing vocals), and Kelly Keagy (drums, lead vocals), who, oddly, was situated so far stage left he was nearly backstage.
They opened with (You Can Still) Rock In America, an arena anthem from 1983's Midnight Madness album. From the get-go, Blades was in an enthusiastic, high-energy mood, as happy to be there as anyone in the room.
The set list included two Damn Yankees hits (Blades is a former member): Coming of Age and High Enough, an infectuous blast of power pop with a mullet.
They saved the best for last: Sister Christian, a greatest-ever power ballad, then Don't Tell Me You Love Me, their first single. Both songs have aged well; the sing-alongs to both were feverish.
Attendance was relatively light; the place looked less than half full. (The arena does not provide crowd numbers, per the promoters.) Nonetheless, Michaels further amped up the mood in the room when he bounded on stage with his band (which included bassist Eric Brittingham of Cinderella) and ripped into Talk Dirty to Me, a Poison classic.
He sustained a manic pace, pausing a few times to praise and appreciate first-responders and members of the military—those who were in the arena and some who weren't including his father, a veteran. He also announced that Poison would be touring next summer, which aroused an ovation.  Otherwise he was in near-constant motion, high-fiving and shaking hands with fans up front all night, hopping and running about the stage, choreographing hand waves and claps.
He strummed a 12-string on several songs, starting with Something To Believe In and Every Rose Has Its Thorns. The show's flavor shifted dramatically when Michaels brought out Joe Diffie, one of country music's biggest stars in the 1980s. He delivered two of his biggest hits: John Deere Green and Third Rock From the Sun. He also stuck around for the rowdy cover of Skynyrd's Sweet Home Alabama, which included members of both opening bands.
Michaels closed the set the way he started it: with an explosion, literally and figuratively. Flash pots and plumes of fog flared and confetti rained during Nothin' But A Good Time, which was had by all on a night dedicated to good people.
 SET LISTS
Lita Ford: Gotta Let Go; Larger Than Life; Can't Catch Me; Cherry Bomb; Close My Eyes Forever; Kiss Me Deadly.
Night Ranger:  (You Can Still) Rock In America; Four in the Morning; Sing Me Away; Coming of Age; Night Ranger; High Enough; When You Close Your Eyes; Sister Christian; Don't Tell Me You Love Me.
Bret Michaels: Talk Dirty To Me; Ride The Wind; Your Mama Don't Dance; Something To Believe In; Unskinny Bop/Give It Away/Don't Stop Believin'; Every Rose Has Its Thorns; John Deere Green (Joe Diffie); Third Rock From the Sun (Joe Diffie); Sweet Home Alabama; Nothin' But a Good Time.