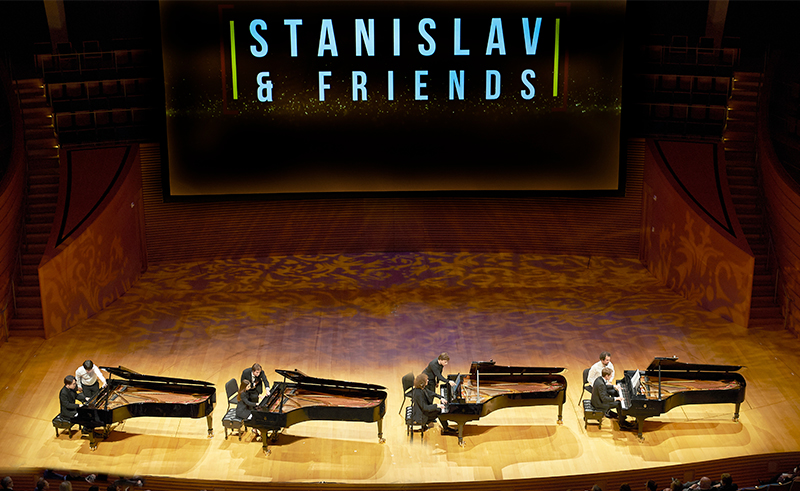 Sponsored Content
On March 11, the fourth annual Stanislav and Friends performance at the Kauffman Center will celebrate something extra special—20 years of the Park University International Center for Music (Park ICM). So, you can expect plenty of extra fanfare at the music institution's annual concert event —we're talking a program stacked with some of the world's top classical musicians. 
"We're known for presenting intimate concerts," says Lisa Hickok, the executive director of the Park ICM. "During our regular season, we have two homes—the Graham Tyler Memorial Chapel on Park University's campus and the 1900 Building in Mission Woods, Kansas, with both spaces offering about 300 seats. Once a year, Stanislav and Friends, presented at the Kauffman Center, allows us to reach larger audiences and expose new people to the excellence that is Park ICM."
This year's headliners include fan favorites like Behzod Abduraimov and Kenny Broberg on piano, Maria Ioudenitch on violin, and of course, a performance from the event's namesake, pianist Stanislav Ioudenitch, who will perform Tchaikovsky's Concerto No. 1 in B flat minor, Op. 23, accompanied by the KC Chamber Orchestra conducted by guest maestro Andrés Franco.
Since packing the house in a living room-style format that brought the audience onto the stage in the inaugural Stanislav and Friends in 2019, the concert has grown steadily. This year's performance will take the audience through ten installments in the program—ending with Ioudenitch—one of very few opportunities to see the esteemed musician in action.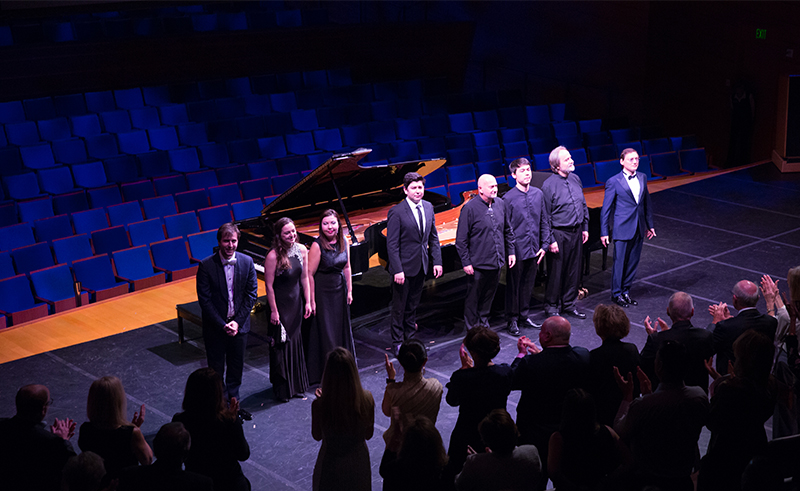 A ticket to this show means you'll have access to international superstars of the world's classical music stage—most all of whom were educated at Park ICM. Hickok says she starts reaching out to those A-list performers far in advance to guarantee a top-ranked show. 
"They all love coming to perform with Stanislav because it's like coming home," she says. "They're coming from all over the world. Kenny Broberg is now the assistant professor of piano at the Reina Sofia School of Music in Madrid; Behzod will be flying in from performing in Paris and Dubai. For them to all be here together, celebrating the Center together, and having a grand old time, it's just such a celebration."
A Concert That Keeps on Giving
Snap up a ticket to Stanislav and Friends and not only will you get a full evening of mesmerizing classical music, but you'll support the continuation of training the world's best musicians right here in the Kansas City metro.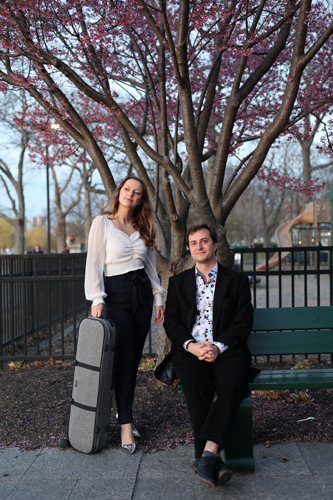 "The event helps the International Center for Music exist," Hickok says. "Ninety-five percent of our students have at least some form of scholarship, so this concert helps support everything from those scholarships to international competitions to the concerts we do throughout the city. Our orchestra concerts in Parkville are completely free. Plus, the most expensive ticket we charge for Stanislav and Friends is $50."
Ioudenitch founded Park ICM after winning the gold medal in the 2001 Van Cliburn International Piano Competition, a rare accolade that made him an international phenom overnight. He traveled the world performing with major orchestras before Park University helped him create a music program that mirrored the way he was trained.
Since the program began, Park ICM has accepted approximately 30 students a year who are divided into cello, piano, violin, and viola studios.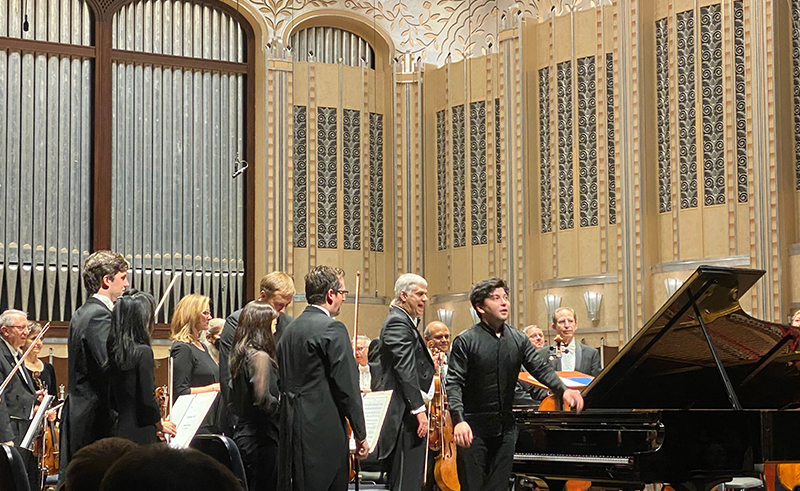 "We've had some great success stories," says Hickok. "In our short 20 years, we've had Cliburn finalists, an American Pianist Award winner, and many, many others. Very recently, one of our alums was appointed the Concertmaster of The Cleveland Orchestra. In the last seven months, four ICM students and alums have made the finals of major international competitions. It's fairly amazing to think that this program is only 20 years old, and our students have garnered that much international praise."
Get Your Tickets to Stanislav & Friends
Wonder where to grab your ticket for Stanislav & Friends? View the full program for the show and get your tickets here. 
Following the 7 p.m. performance, the audience will be invited to join the after-concert reception, where you'll have the opportunity to mingle with the world-class musicians you saw on stage, snap photos, and enjoy dessert.