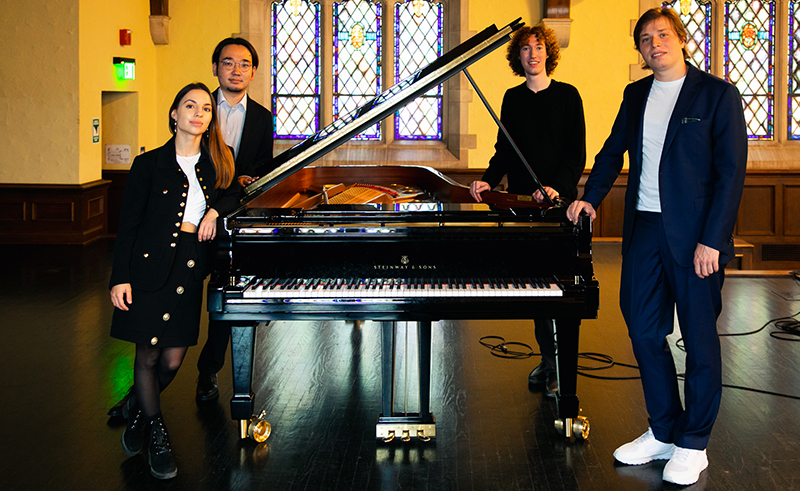 Sponsored Content
When Stanislav Ioudenitch teamed up with Park University 20 years ago, he created a music program that brings the world's best up-and-coming musicians to the Kansas City metro, where they hone their already robust skills as a musician before setting out on a world stage.
With public performances scheduled throughout the year, this means Kansas Citians have easy access to world-class musicians at a fraction of the typical concert cost.
"We've had some great success stories," says Lisa Hickok, the executive director of the Park University International Center for Music (Park ICM). "In our short 20 years, we've had a Cliburn silver medalist, an American Pianist Award winner, and many, many others. Very recently, one of our alums was appointed the Concertmaster of The Cleveland Orchestra. Just this year, one of our graduate students was a Cliburn finalist. It's fairly amazing to think that this program is only 20 years old, and our students have garnered that much international praise."
The Start of Something New
After training with some of the world's great piano masters, Ioudenitch came to Kansas City over two decades ago to join the faculty at UMKC's Conservatory of Music. 
Soon after, Ioudenitch won the gold medal in the Van Cliburn International Piano Competition in 2001, a rare accolade that earned him the reputation of a world-class pianist. After that, he traveled the world performing with major orchestras and solo concerts before Park University asked him to set up a music program that mirrored the way he was trained.
To this day, Park ICM only accepts about 30 students who are divided into cello, piano, violin, and viola studios.
"In many conservatories, students do not get the personalized attention that we are able to provide," Hickok says. "Due to our size, our students get two lessons a week, more if necessary." If Park ICM musicians are preparing for international competitions or getting ready to record an album, they will get extra time with their masters. Faculty members have even been known to work with students through the night.
Besides the teaching, there is a very artistic environment at Park ICM. "We want to make sure that, if you become a performer, your main focus is on your playing. There are many aspects needed to develop a great artist and we provide everything you need to develop great talent, not just classes," said Hickok.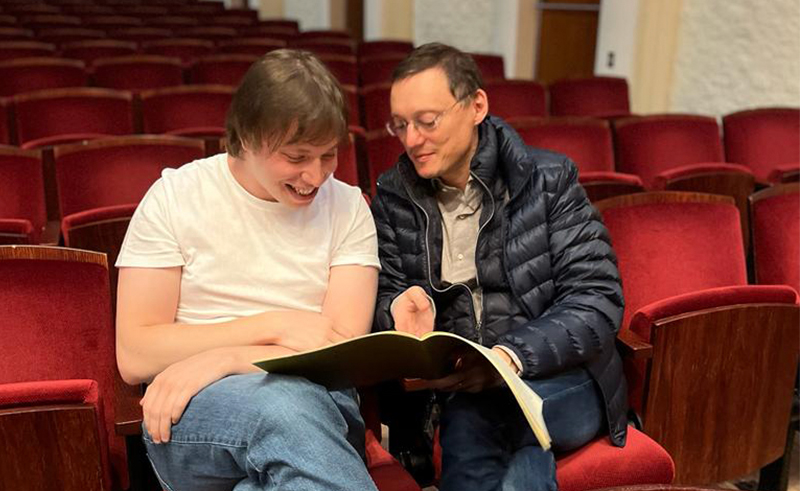 Sharing the Talent
Throughout the school year, the public has the opportunity to witness the talent of Park ICM's musicians during the center's five free ICM Orchestra Concerts held on campus in Parkville. Faculty and students also perform in recitals, plus the center features performances by visiting world-renowned musicians. Held at the 1900 Building, these concerts are extremely affordable with a maximum cost of $30, $10 if you're a student.
Hickok furthered, "As one of our regular audience members was leaving a concert, he told me, 'This is one of the best-kept secrets in Kansas City . . . you get to see world-class talent at a really affordable rate!' Because we're an educational institution, we want all types of audiences to experience these musicians when they're just about ready to step off into the stratosphere and head for the stars."
The first opportunities to hear Park ICM's musicians in action this season are coming very soon:
Stanislav Ioudenitch Piano Studio Recital, October 28 at the 1900 Building
"If you love piano, this is your evening, because these students are already award winners," Hickok says.
Four of Professor Ioudenitch's students will give solo performances during the October 28 concert, including graduate certificate student Anastasia Vorotnaya, artist diploma student Michael Davidman, master's student Kyoshiro Hirama, and artist diploma student Ilya Shmukler.
Violinist Shmuel Ashkenasi, November 19 at the 1900 Building
During this performance, you'll hear one of the world's leading violinists in concert before he mentors members of Park ICM's violin studio the next day. 
"Mr. Ashkenasi will be conducting masterclasses with our violinists. It is very important to expose our students to different musical interpretations," Hickok says. "Every master has their own way of interpreting a piece as they believe the composer created it. And Mr. Ashkenasi is a brilliant and reputed pedagogue and performer. So, something not to miss."
Keep up with Park ICM's upcoming performances and reserve your tickets at icm.park.edu/events-performances/.