Longtime KCAI advocates Lewis and Sue Nerman have been collecting an impressive array of artwork together over the last 20 years. Now they're ready to unveil a selection of rarely seen works from their private Nerman Collection at the school's newly imagined (and newly reopened) gallery. "It's fortuitous and humbling and, I think, very generous," says Michael Schonhoff, director of the KCAI gallery. "This is an exhibition of 16 works from their private collection. It's artwork from their home—artwork they live with, love with and have chosen very specifically."
The exhibit, All Things Being Equal: Selections from the Nerman Collection, opened to the public on September 9th—to rave reviews. This exhibition brings select critical works by artists of color from their home sharing the related stories, creativity, and practice with the KCAI community and the public. The show includes works by Nick Cave ('82 Fiber), Rashid Johnson, Titus Kaphar, Simone Leigh, Glenn Ligon, Kerry James Marshall, Harold Smith, Hank Willis Thomas, Kara Walker, Carrie Mae Weems, Fred Wilson, and Lynette Yiadom-Boakye. The exhibit is open Thursday – Sundays 12 – 5 p.m. through October 17th. "It's not just accessible for our students, but for our patrons, the public, and our neighbors. Lots to reframe and reimagine about being here," says Schonhoff.
Known for their philanthropic endeavors, the Nerman family has provided longtime generational support to KCAI, which includes Café Nerman and creating the Nerman Family President endowment at the college. Sue Nerman, meanwhile, was recently elected chair of KCAI's Board of Trustees.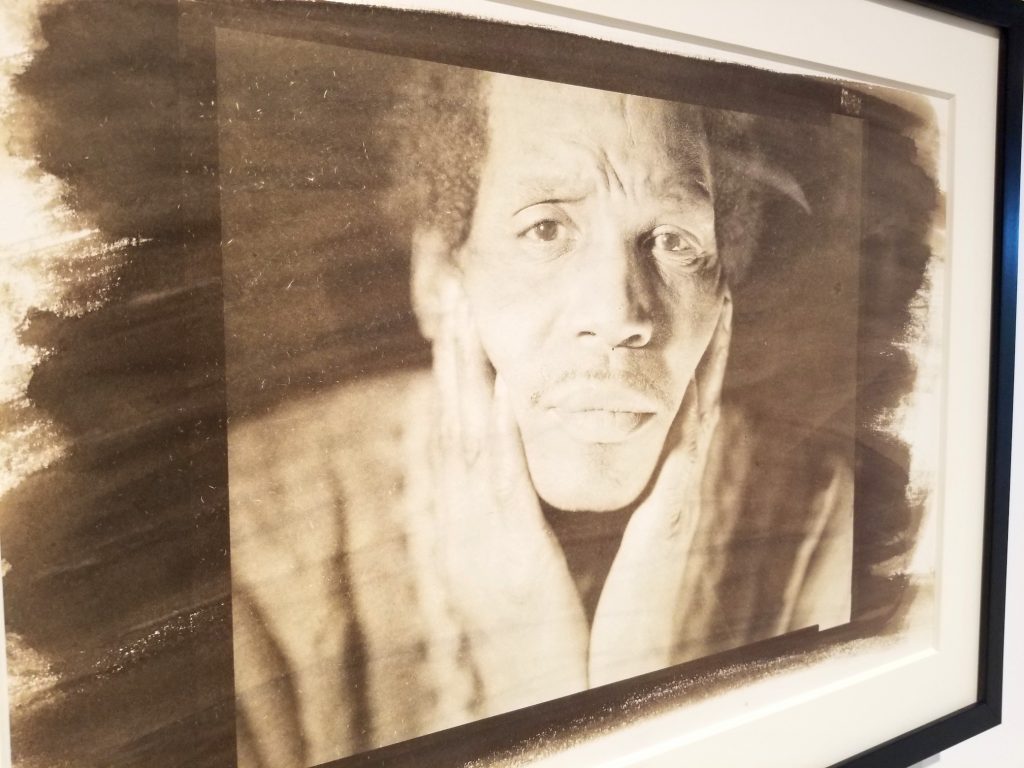 Connectivity to Students
While there's no overarching theme to the collection, each piece was chosen jointly by the Nermans. Art appreciation is an important part of their relationship. One particular piece is so new it hasn't even hung in their home, says Schonhoff. (More on that piece in a minute.) "This exhibit is both pretty special and unique," he adds. "It's a rare view for so many people—and so many of our students—that will never see this work again."
For curators and staff, the gallery represents a part of the school fulfilling its ongoing mission to students. "Whether it's students coming in on their own, working here, or as interns, or classes coming with instructors to utilize the exhibition—seeing the work in person is so much more fulfilling than just seeing an image or a slide."
The museum-quality works will be a delightful companion piece to nearby neighboring exhibits at The Nelson and The Kemper Museum of Art. "We can show works that aren't in our collection, but, rather, the greater Kansas City collection," he says. "We wanted to create this as a destination—a neighborhood, walkable campus destination. Visibility and access are major goals."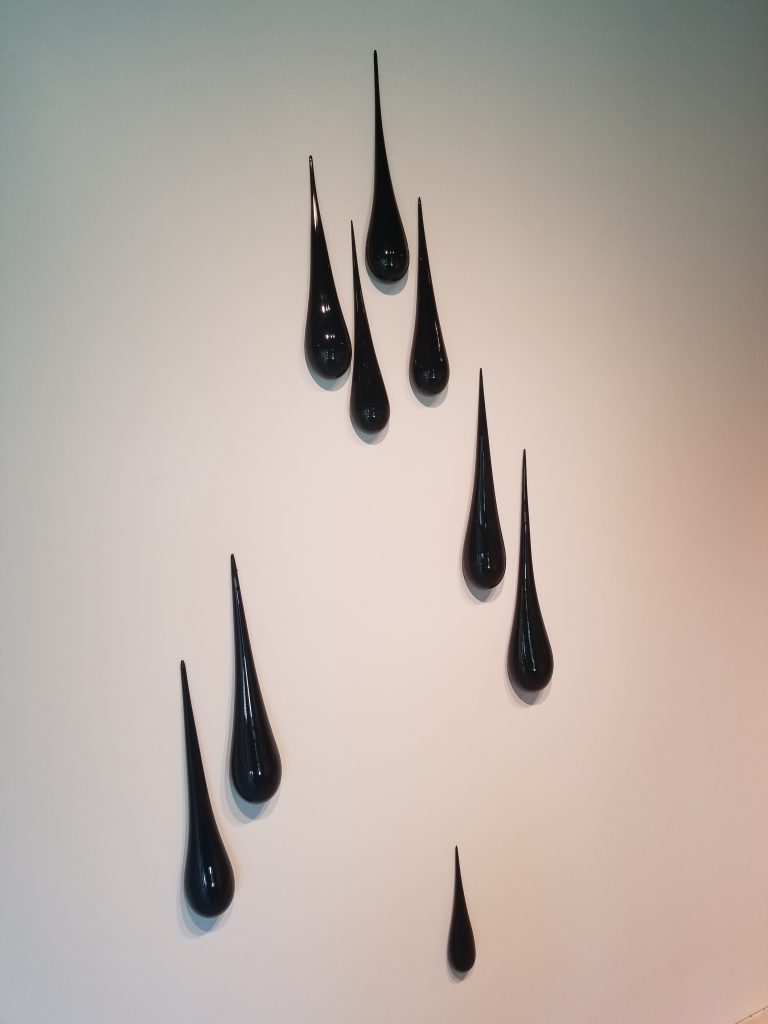 Communal Works
Curating these tremendous works in the new space was half the battle, Schonhoff tells us. "When you look at the labels and each work, you see how their collection is tapped into important works from these artists," he says. "They are moments in time, all pivotal works, so to speak. And all these artists have inspired other artists."
Initially, the collection only included 15 pieces. "Lewis texted me about a new piece that they hadn't even hung in their house yet—Black Rain by Fred Wilson," he says. "I thought that's just going to fill out the space perfectly. Plus, Fred Wilson was a major inspiration of mine when I was in graduate school. I've never had a piece of Fred's in any context—and I've worked in the arts for 20 years—so it's really good to have that in our gallery. When [Lewis] texted, I said, 'Yessss!'"
Two pieces have local ties, including renowned mixed-media artist (and KCAI alumni) Nick Cave, whose mammoth, ornate 2005-piece Soundsuit was a frequent conversation piece in the Nerman's living room.
Another local piece on display is Pain and Privilege 1-4 by local artist Harold Smith. It's a wildly colorful mixed-media watercolor piece that's guaranteed to catch patrons' eyes when they walk in the gallery door. "To have this breadth of artists from all over—as well as an alum and one who is local—is great," Schonhoff says. "It's not just about looking outside—but it's all about crossing our communities."