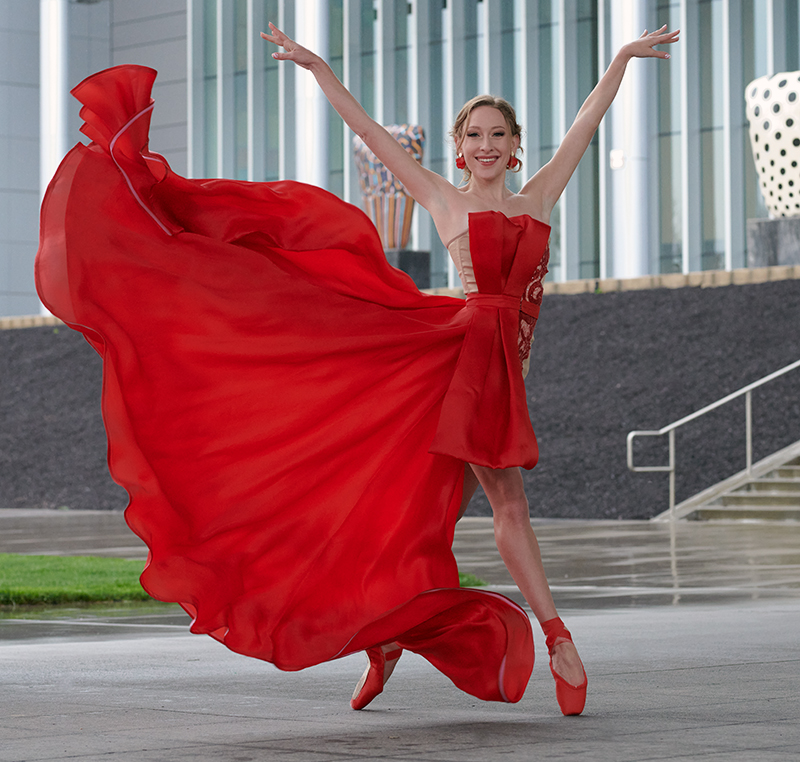 Let's be clear—thanks to the ingenuity of Kansas City's artistic community, virtual performances and events kept us creatively connected as the COVID-19 pandemic raged. 
Now, it's time to celebrate the full return of in-person arts experiences. Peruse the following list for a glimpse into events, exhibits, and more happening into early 2022. 
So, where are you headed first?
---
Festivals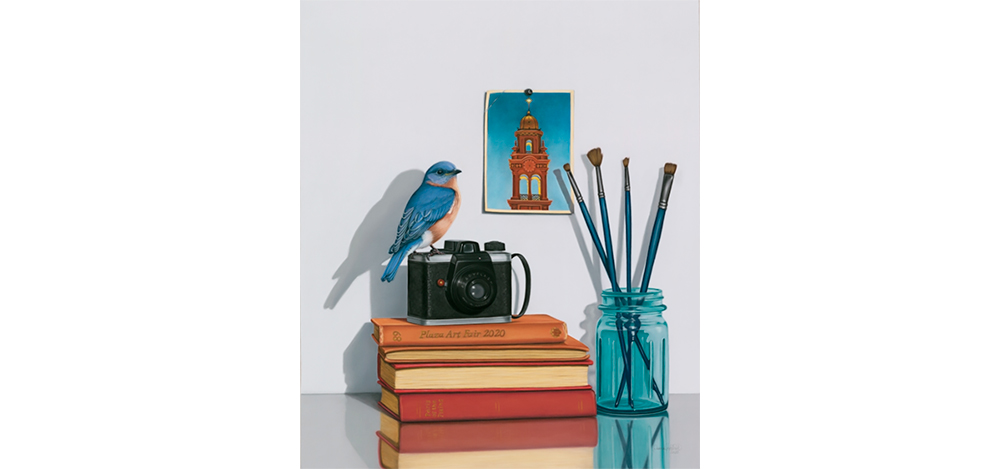 Plaza Art Fair
Did we even truly experience fall last year without the Plaza Art Fair? One of the first significant events of the city's autumn calendar returns this year, September. 24-26. This year marks 90 years of the Plaza Art Fair, a can't-miss opportunity to see textiles, paintings, photography, jewelry, sculpture, and more from a nationwide selection of juried artists. Several Plaza restaurants get in on the fun with elaborate food booths that showcase their signature food and drinks. Plus, multiple stages throughout the Plaza are home to live music and other performances. 

Troostapalooza
Make a day out of Troostapalooza, a "fun and free community celebration" that highlights local artists, makers, musicians, and so much more. Shop more than 75 vendor stalls, watch live mural painting and feast from an enticing selection of local food trucks. The family-friendly fun happens on October 2 at 30th and Troost. While you're there, make time to explore the flourishing Troost corridor, a significant location in Kansas City history and home to an increasing number of locally owned businesses, non-profits, and arts-focused organizations.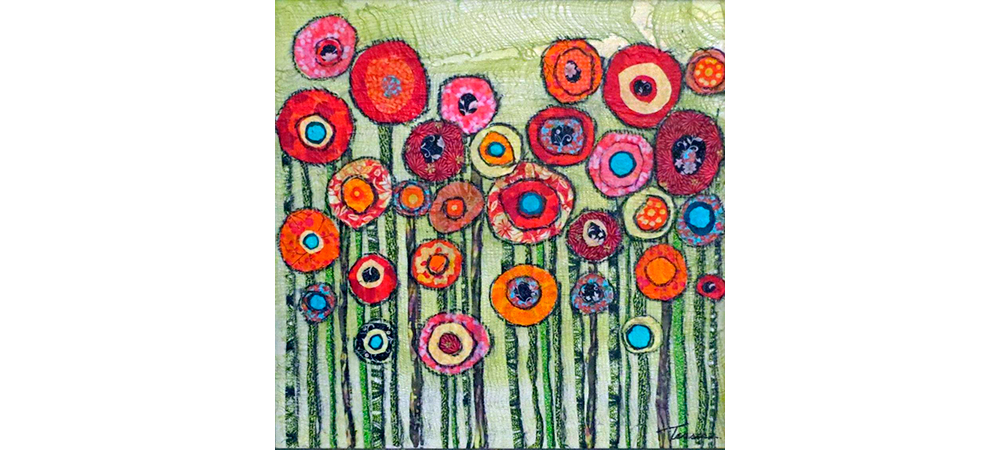 Brookside Art Fair
You might know the Brookside Art Fair as one of the city's first outdoor art shows of the year. They pushed this year's dates back in response to the pandemic, which means Brookside will be transformed into a giant outdoor gallery from September 17-19. This year marks the 35th annual event and is consistently ranked among the top 25 art shows by industry resource Art Source. Plan for a weekend of art browsing and buying, then don't miss a chance to hit up your favorite Brookside restaurant and the eclectic, inviting mix of locally owned shops.

Prairie Village Jazz Festival
Enjoy a day dedicated to Kansas City's favorite music genre at the Prairie Village JazzFest, which returns on September 11. Favorite local gathering spot, Harmon Park, will host a full line-up of jazz musicians, all of whom are in some way connected to Kansas City.
---
Public Art

Art in the Loop
Fun fact: Kansas City Streetcar stops also double as blank canvases. For the last several years, the Streetcar Authority has offered space on the stops (and on the streetcars themselves) to the annual Art in the Loop installation, a partnership with the Downtown Council of Kansas City and part of an ongoing effort to enrich and revitalize the area. This year's aptly named theme, Resilient, features the work of 11 artists. Start your journey on "the jazz car," a KC Streetcar wrapped in art created by Hector Garcia, and travel the 2.2-mile streetcar line to enjoy art installations at most stops. The public art, on display through October, is accompanied by a performance arts and music series that includes Jessica Ayala (August 16), The Wires (August 26), and Kadesh Flow (September 2).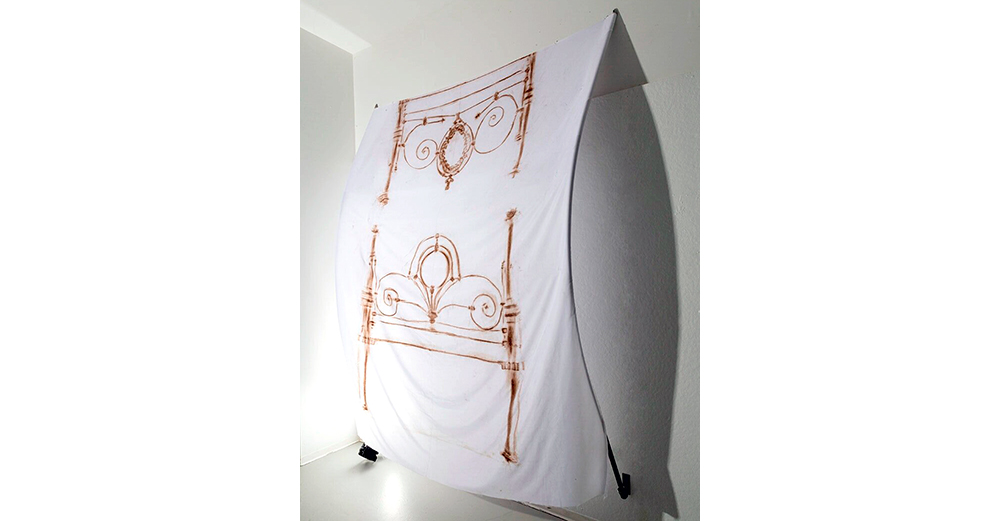 Charlotte Street Foundation
The Charlotte Street Foundation celebrated the grand opening of their newest space, 3333 Wyoming, in June, which is open Tuesday-Saturday. Stop by to explore exhibitions like Aftermaths, which concludes August 28. The group exhibition "features artists who point to the bludgeoning effects of Western imperialism on the world and the cultural phenomena that linger long after its initial encounters," according to the foundation. Participating artists include Astro Escudero, Rami George, Gonzalo Reyes Rodriguez, and Sanaz Sohrabi.
---
Performing Arts
Folly Theater
In-person audiences return to Kansas City's historic Folly Theater just in time to celebrate a milestone: the 50th anniversary of Cowtown Ballroom! A quick history lesson: The live-music venue opened in 1971 and, in its short lifespan (it was open just over three years), Cowtown Ballroom helped catapult Kansas City into music history. Legends such as B.B. King, Alice Cooper, Seals and Croft, Linda Rondstadt, and local folk music icon, Danny Cox, all took the Midtown stage. 
The Folly Theater is one of several locations hosting Cowtown Ballroom 50th anniversary festivities. A Cowtown Revival at the Folly Theater (September 10) welcomes a stellar line-up, including The Danielle Nicole Band, Danny Cox & Friends, The MGDs, The Clay Kirkland Band, and Chuck Haddix as emcee.
Friends of Chamber Music Kansas City
Celebrate the "triumphant return" of the Friends of Chamber Music Kansas City with a full 2021-22 season, which kicks off with a hauntingly beautiful performance of Beowulf by Benjamin Bagby (October 29), using only a six-string harp "that's based on an instrument excavated from the 7th century," according to the organization. On December 9, enjoy "a veritable feast of words and music performed by one of the top vocal ensembles in the world" when Stile Antico takes the stage for a sequence of works inspired by Nine Lessons and Carols. As Friends of Chamber Music Kansas City welcomes back live performances, they'll continue to offer Chamber Music Now, which includes a variety of streaming programs and performances.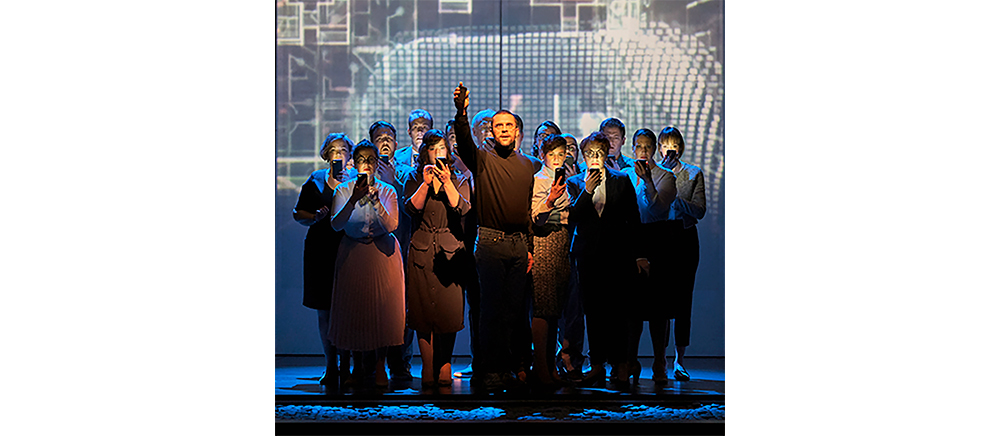 Lyric Opera
Innovation collides with the classics in the Lyric Opera's 2021-22 season. First, The (R)evolution of Steve Jobs (March 11-13, 2022) offers a dramatic and immersive exploration of Jobs and his legacy as one of the most important technology icons of all time. 
"Every piece of Jobs's life reveals more of the puzzle, as we try to discern how a person whose devices have connected us in so many ways could struggle to make meaningful connections with the people closest to him," according to Lyric Opera. 
Then, catapult yourself to the distant past to experience one of opera's classic tragedies, Puccini's Tosca (April 30; May 6, 8, 2022). 
Visit kcopera.org for tickets and details on two add-on experiences, including a production of Amahl and the Night Visitors (December 2-12, 2021) with life-sized puppets designed by Paul Mesner. 

Kansas City Ballet
It's only fitting that Kansas City's beloved ballet company returns to the stage with a 2021-22 season filled with iconic performances, including Celts, Dracula, and the much-anticipated holiday hit, The Nutcracker. This season also gives you another chance to marvel at The Wizard of Oz, created by choreographer Septime Webre in a joint production between the Colorado Ballet, the Royal Winnipeg Ballet, and the Kansas City Ballet.
Harriman-Jewell Series
Founded by Richard Harriman with William Jewell College in 1965, the Harriman-Jewell Series has brought memorable—and often historic—performances to Kansas City for decades. Case in point? It was the Harriman-Jewell Series that presented Luciano Pavarotti in his 1973 recital debut. 
Fast forward a few decades, and the series is back this year with several ticket packages that offer a better value compared to single-ticket purchases: Inspire (where community, artistry, and value intersect in an array of performances and venues), Music and Dance (grand-scale performances that include both longtime favorites and exciting new acts), and Masters (a more intimate and unexpected way to appreciate some of the world's best artists).
Late Night Theatre
The mission of Late Night Theatre hits differently after the devastating toll of the pandemic. 
"Late Night Theatre, founded in 1997 by Ron Megee, is a ragtag band—united in the goal of lifting the weight of the world off the shoulders of its audience, one three-second laugh at a time," according to the organization. 
This year, the future of the "mystical, mythical theater" housed within Missie B's is uncertain after nearly two years with no revenue. Visit facebook.com/latenighttheatre for options to purchase merchandise packages, the proceeds of which directly benefit Late Night Theatre and future productions. Keep an eye on the Facebook page, too, for upcoming show announcements. 

Starlight Theatre
There's nothing like a night under the stars at Kansas City's iconic Starlight Theatre. In addition to an exciting range of concerts featuring everyone from The Doobie Brothers and Pitbull to Barenaked Ladies and Alicia Keys, this year's Starlight season also includes two Broadway shows: On Your Feet! (September 7-12) and Escape to Margaritaville (September 21-26). Arguably one of Starlight's most anticipated events is Van Gogh Alive (October. 23-December 31), an immersive, large-scale experience presented by both Starlight and The Nelson-Atkins Museum of Art. Starlight's stage house will be transformed, offering a glimpse into Van Gogh's life and art as you explore the exhibit. 

Midwest Trust Center
Formerly Johnson County Community College's Carlsen Center, the Midwest Trust Center is home to Yardley Hall and Polsky Theatre, which means there's no shortage of events to enjoy. Choose from concerts, performances, even workshops! Upcoming fall and winter highlights include New Dance Partners, The Ultimate Collaboration (September 17-18); KC Jazz Orchestra in concert with Germany's Hanover Big Band (October 22); Yesterday and Today: The Interactive Beatles Experience (October 24); and Ana Gasteyer's Sugar and Booze Holiday Tour, December 5.

Kansas City Symphony
Soon after in-person attendance at KC Symphony concerts resumed in May and June, the Kansas City Symphony announced their full 2021-22 concert season, complete with full capacity audiences starting in September. 
"There's a spark that happens when musicians perform before a live audience," says the KC Symphony executive director, Danny Beckley. "You can see and hear our musicians' passion. And we see on your face how the music makes you feel."
The current season includes a mix of classical, pop, and family series performances, plus beloved traditions like holiday concerts. Don't miss two world premieres: Gabriel Kahane's Piano Concerto, a Kansas City Symphony co-commission (September 24-26); and Stuart Murray Turnbull's Odyssey (October 29-31). Gather the family to celebrate spooky season with the Halloween Symphony Spooktacular on October 3. Another fun family activity? Watch Home Alone with a live orchestra from December 22-24.
---
Museums, Exhibits, & Events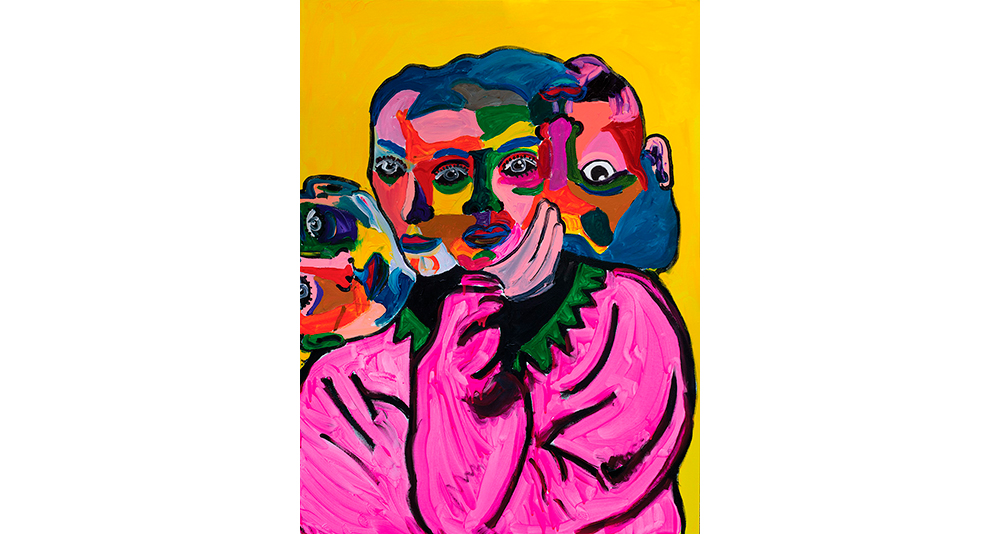 Kansas City Artists Coalition
Created in 1975 to "change the lives of artists living in Kansas City" and the surrounding region, the Kansas City Artists Coalition did their best to not let the pandemic derail their goals. As one example, they took one of their signature annual events, Coalesce, virtual in a multimedia production filmed on and around the Kansas City Streetcar. 
Now that in-person gallery visits have fully resumed, KCAC is continuing its commitment to produce ten exhibits per year in each of two spaces: The Main Gallery and the smaller Snap Space, which hosts experimental exhibits from artists 18-35 years old. Fall exhibits include Kemi Radji (September 3-30) and his bold, colorful paintings that show his take on abstract art; Desiree Warren (September 3-30), who took a 15-year hiatus from drawing and is back with impeccably detailed black-and-white floral illustrations; and Zachary Bendrick (December 3-31), whose vivid, energetic paintings are a means to facilitate "a conversation between the viewer and the art," he says.
The 1900 Building
Talk about a two-for-one opportunity! Celebrate the second anniversary of The Restaurant at 1900 with "Talking Food at 1900: Oysters and New England Cuisine" (September 24 and 26). Executive Chef Linda Duerr goes back to her New England roots by welcoming Perry Raso, founder of Rhode Island's Matunuck Oyster Bar. Choose from three available events: a discussion, an oyster shucking and smoking party, and a full shore-style dinner. 

National WWI Museum & Memorial
Have you ever wondered how exactly museums decide what to keep and exhibit? Make a note to attend Why Keep That?, which opens January 27 in The National World War I Museum and Memorial's Ellis Gallery. According to the museum, the exhibit "follows the journey of a collection item from the moment it is donated, to the decision-making and archival process of our collections staff." Grab your favorite snacks and a blanket and close out the summer with the museum's Friday Film Series, which features Anastasia on August 20.
The Nelson-Atkins Museum of Art
Like other museums, galleries and arts organizations, the Nelson-Atkins made a pivot to all-virtual programming seem effortless. While September's Deaf Cultural Festival will be held virtually this year (September 22), in-person festivals return to the museum with Dia de los Muertos (November 1-15), featuring an altar installation in tribute to lost loved ones. Browse a full calendar of exhibits at nelson-atkins.org, including Testimony: African American Artists Collective (through March 27, 2022); Weaving Splendor: Treasures of Asian Textiles (opening September 25); and Monet Water Lilies: From Dawn to Dusk (through January 23, 2022).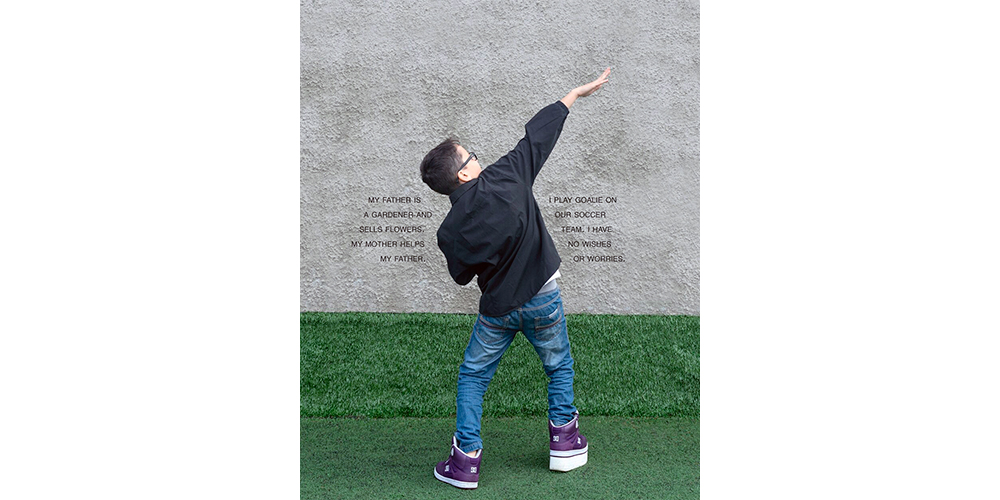 Kansas City Public Library
You could almost hear the cheer city-wide when the Kansas City Public Library opened its doors once again to the public earlier this year. Visitors not only have access to locations throughout the city that are stocked with books, but also to one of the city's most wide-ranging arts and events calendars. 
A few highlights to consider in the coming weeks: The Fourth Grade Project, a posthumous exhibit at the Central Library from photographer, artist, and filmmaker Judy Gelles. She spent nearly a decade asking fourth graders around the world three questions, then used the words and images she collected to create an immersive and thought-provoking exhibit. The family-friendly Off the Wall Film Series: Movies Under the monStars continues with Harry and the Hendersons (August 27) and Young Frankenstein (September 24).
Kansas City Museum
If you go to one arts-oriented event the rest of this year, the Kansas City Museum's Derby Party should be at the top of your list. The event itself is the perfect excuse to break out your finest vintage fashions to showcase your take on the encouraged attire: Bohemian goddess to Gatsby glam. But then there's the reason for the party: to celebrate the hotly anticipated grand opening of the Kansas City Museum. Grab a ticket to the party and you'll be among the first to experience the carefully renovated and restored Corinthian Hall in the city's historic Northeast neighborhood, an exciting new chapter in the museum's approximately 80-year-old story. Get your tickets—then, start planning your outfit!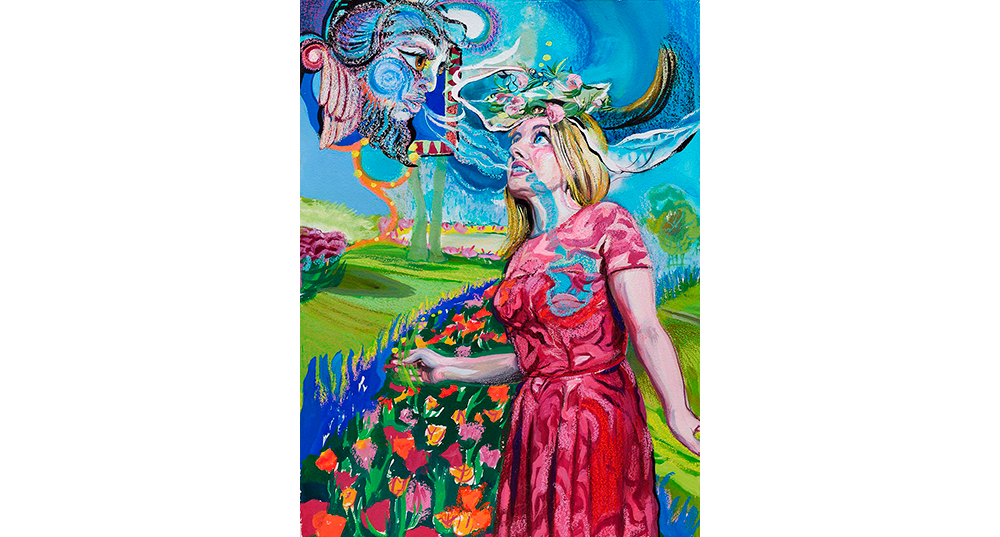 Kemper Museum of Contemporary Art
Exhibits, artist talks, trivia nights, guided meditations—there's no shortage of events and programs to explore upon your return to the Kemper Museum of Contemporary Art. Pay special attention to the sixth annual The Atrium Project (a showcase of commissioned projects from emerging and mid-career Hispanic and Latinx artists), which opens August 19. New York-based artist Aliza Nisenbaum created large-scale portraits of people who are key members of Kansas City's salsa music and dance communities. You'll want to return to the museum in early 2022. Artist Natalie Frank of Brooklyn will present Natalie Frank: Unbound (January 27-May 15, 2022), a series of drawings inspired by culturally significant literary narratives.