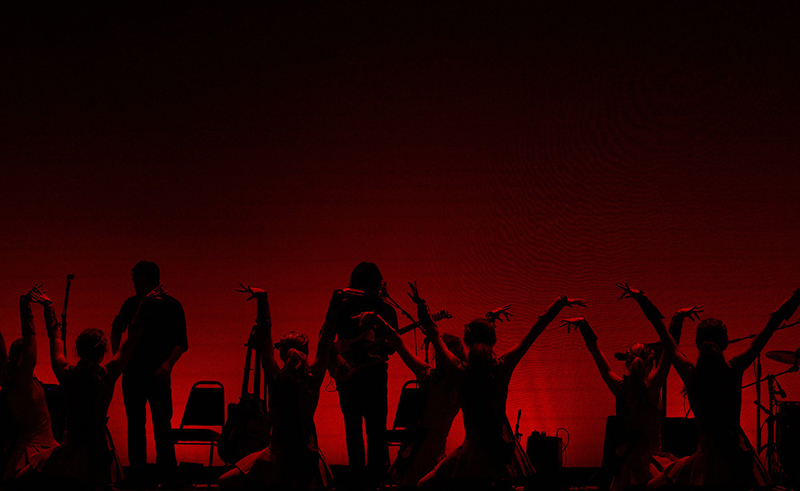 As the arts make a lively comeback in Kansas City, there will soon be a new way to experience the power of local art courtesy of a partnership between ArtsKC and Kansas City PBS.
Flip the television channel to PBS (Channel 19) at 7 p.m. on April 28—or head to the Kansas City PBS app starting on April 29—for the premiere of Art Moves Us, a new documentary about how arts intertwine with facets of everyday life in Kansas City.
"I'm really proud of the work we have done while operating under Covid restrictions," said Brad Austin, the director and producer of Art Moves Us. "We've created a number of arts programs spotlighting the ingenuity, talent, and passion of this community. Now, with Art Moves Us and things opening back up, it's great to see all these arts organizations and artists able to show us what they've been working on while theaters, performance spaces, and studios have largely remained dark."
Feel like you're missing out on your share of Kansas City arts? This documentary will fill your bucket with performances from Trinity Irish Dance Company at the Midwest Trust Center at Johnson County Community College, Mutual Musicians Foundation, Spinning Tree Theatre, Owen Cox Dance Company, and many more. Plus, hear from experts from The Kansas City Museum, University Health, and Mattie Rhodes on the impact the arts have on us as individuals and as a society
"To me, this documentary is about bringing to light that everyone has a story to tell," says Emily Alvarez, a muralist featured in the PBS special. "I hope that people can encounter new methods to tell or hear those stories in ways that are accessible to them, whether it be through free collage workshops, performances, or more public art to engage with the community and challenge their preconceived notions about what art can or should be."
You'll have the chance to bring the film to life by attending select community arts events across Kansas City. Find events to attend here, and learn more about the documentary at  kansascitypbs.org/artmovesus.