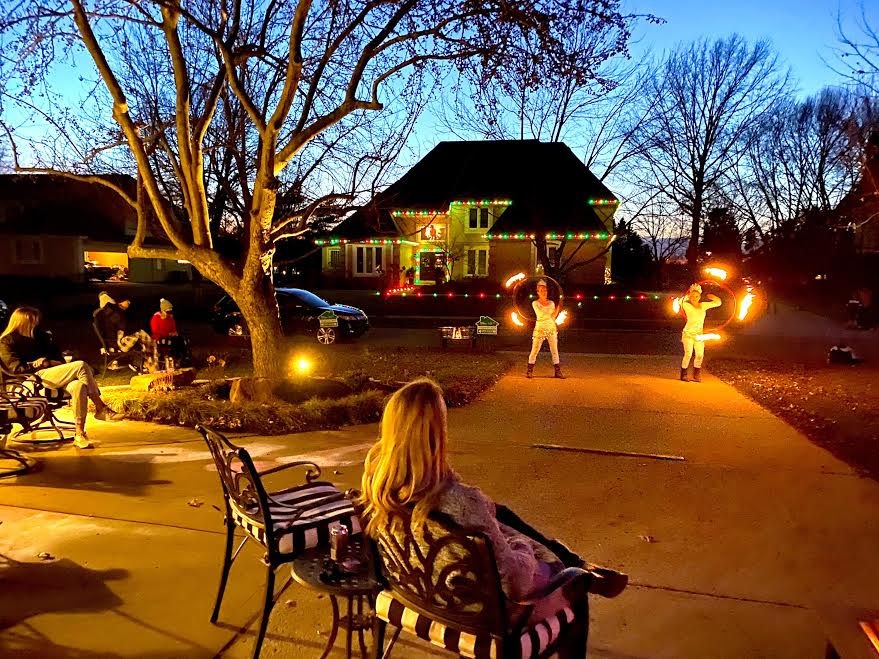 Covid-19 caused an unprecedented intermission in our community of artists and arts organizations. Theater artists and marketing professionals Bess Wallerstein and Kelly Main discussed how performing arts organizations were responding to the pandemic. While most of the live arts industry was working to offer virtual experiences, the duo decided to try something decidedly different. "To us, seeing performances on the screen just is not the same as a live experience. So, we asked ourselves how can performing arts adapt? How can we think about the performing arts in a way that hasn't been done before," asks Wallerstein. "So, we explored the concept of delivering performances to people, where they are—their front lawns, cul-de-sacs, and driveways."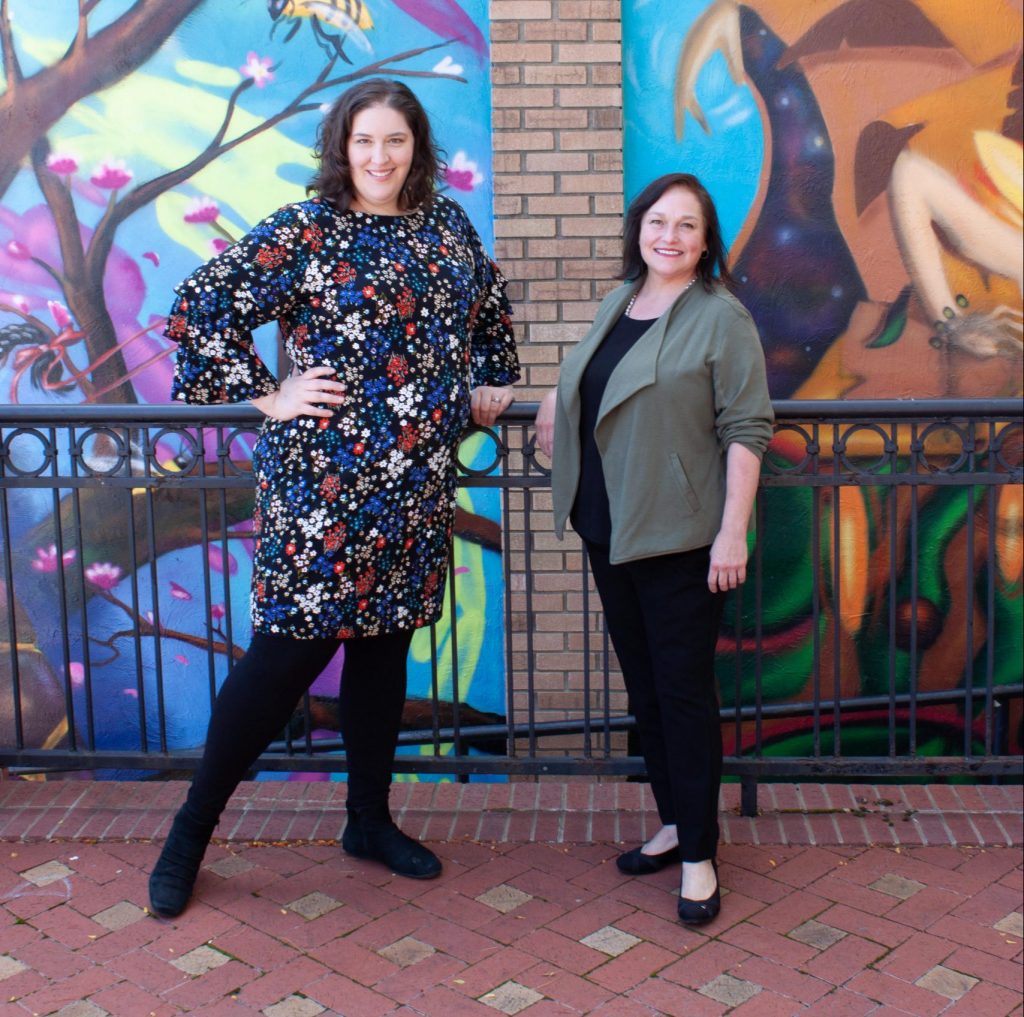 And thus, Show Delivered was born. "You get your groceries delivered. You get flowers, furniture, clothes, food, and everything you can imagine delivered. Why not get a show delivered?" Wallerstein says. "You don't need a physical ticket, you do not need to get in your car and drive to a theater, pay for parking, find a babysitter, or get dressed up. Instead, we bring the show to you."
The newly introduced live-theater-meets-home-theater premise showcases high quality performances from local artists. "We encourage people to log-off, unplug, and experience a live performance outside their doorstep," says Wallerstein.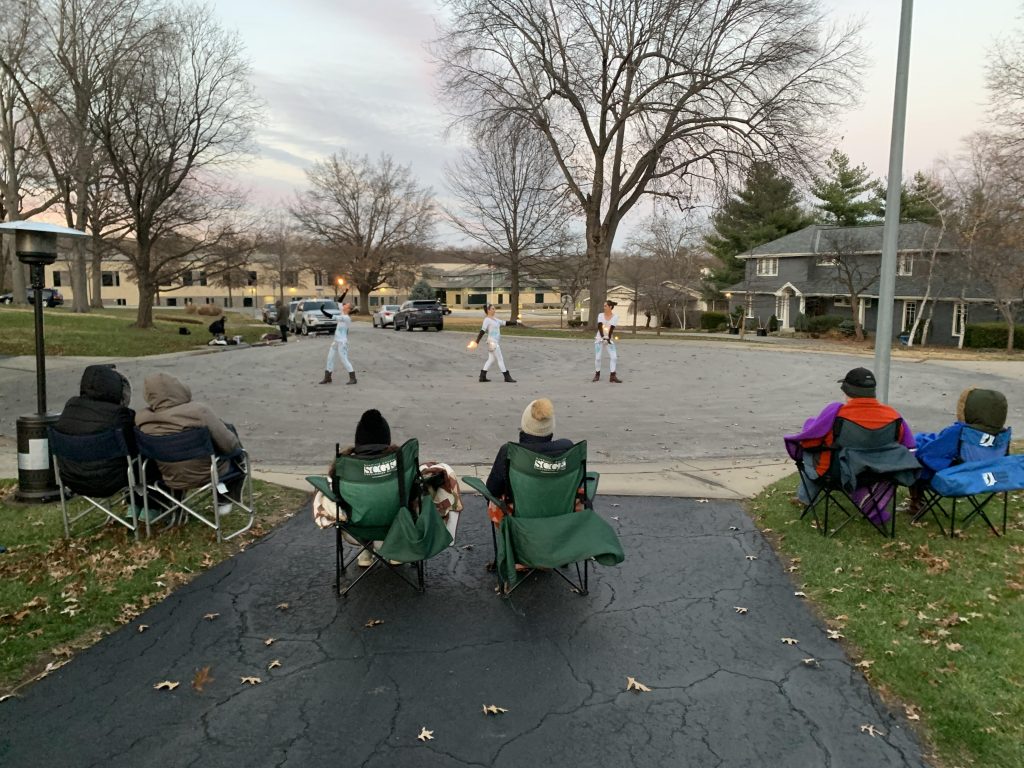 Launched in December 2020, Show Delivered started with a variety of five holiday shows showcasing different genres of performances. "The response was overwhelming and exceeded our expectations," says Main. "People crave live-arts experiences, and they were more than willing to bundle up with hot cocoa and gather with their family and neighbors for a show. It was great to see people come together—in a socially distant and safe way—for an outdoor performance."
While the troupe is still in their launch phase, they've been wholly encouraged by the community's response thus far. "The holiday season was a great test-run for us, and we are looking forward to announcing new performances in time for Valentine's Day," says Main. "Sending your valentine a performance is a unique, romantic gesture! We want to keep shows rotating and fresh, so that customers can return and always experience something new."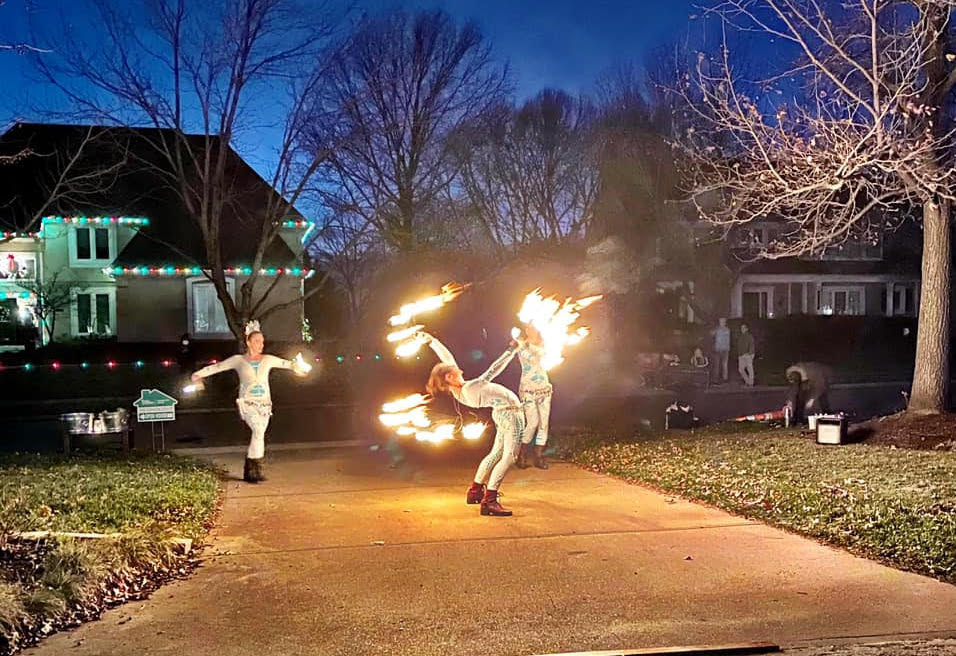 Show Delivered promises they have something for just about everyone. "There is no odd request!" says Wallerstein. "We want to bring a show to you that will create a fond memory with the people you care about." Over the holidays, the squad offered a fire show with fire dancers set to holiday-inspired songs. "That show was popular and very fun to experience at night," she adds.
Thanks to newly introduced price points, the varying performances are now accessible to more people. "Groups of people like neighbors, friends and family often booked a show together," says Wallerstein. "This gave folks that important connection to community, while still saying safe."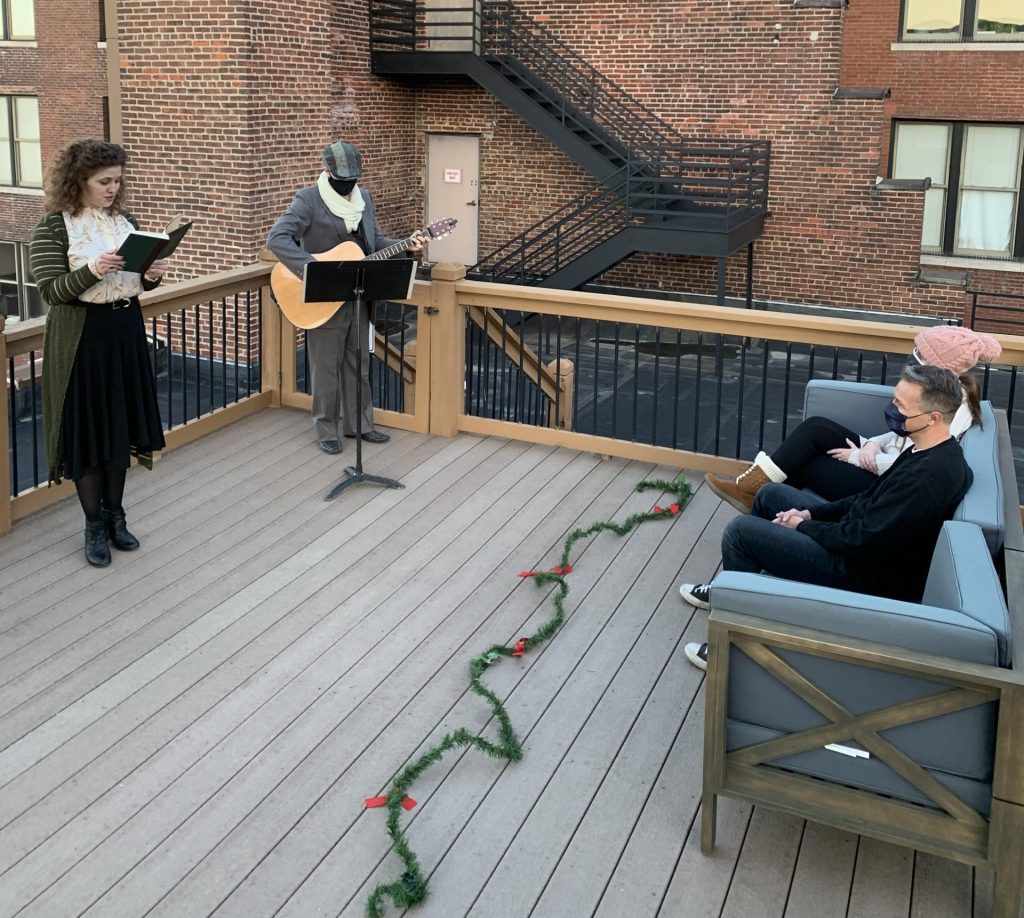 Future show ideas are popping up every day and the troupe is excited to incorporate suggestions from the at-home peanut gallery. "For now, we are deeply grateful to the artists and audiences that have jumped on board to help us launch," says Wallerstein. "It is so rewarding to create something meaningful during a dark time for the live arts industry."
Follow Show Delivered on Facebook and Instagram or visit www.showdelivered.com for new performances and updates.