Not only does five-time Grammy nominee Michael Feinstein know practically every musical theater song out there, but he's worked with so many well-known singers and musicians, we would kill to snag the contact list from his phone.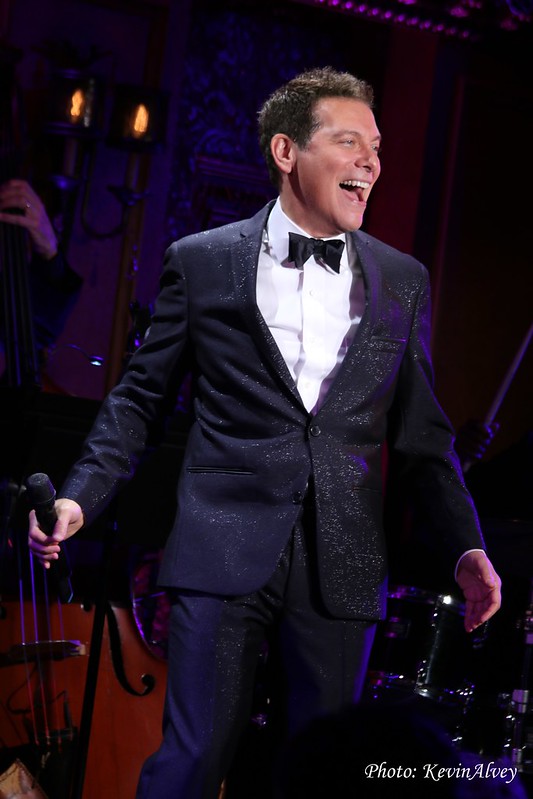 The multi-platinum-selling performer is coming to the Kauffman Center for the Performing Arts on Sunday, February 9th for his new show Shaken & Stirred which also features songbird Storm Large. We kibitzed with Feinstein about everything from his upcoming new album to working with Dolly Parton to what's on his iPod. Let's just say our questions came fast and furious—and he was a good sport.
First of all, we have to dish on your upcoming album Gershwin Country. I feel like it's as if Broadway and Nashville had a baby.
"Yes, a beautiful baby. (laughs) The idea for the recording came from my recognition that the last great bastion of interpreters of lyrics—telling stories in song—lies with the great country-western artists. The idea of taking Gershwin songs and recording in Nashville with a Nashville band was something that was irresistible to me.
For many years I didn't wanted to do a duets album because I didn't find a valid reason for it, artistically speaking. This has turned out to be one of the most pleasurable and organic musical experiences I've ever had."
And because I am obsessed with Dolly, I'm going to need a Dolly Parton story or anecdote from you, please.
"I can tell you that one of the things that's remarkable about Dolly is that every single thing she commits to—she does 110%. Working on this duet with her was extraordinary because she treated it with the same fervor she would any other musical endeavor.
Often when you do a duet with someone, they'll say, 'Oh, sure!' and do a vocal pass and that's it—over and out. But Dolly is a perfectionist and made amazing suggestions. One of the things that tickled me is that we recorded Love Is Here to Stay and much to my surprise, it's a song she didn't know. It's a song I've known my entire life. For her, there was a real sense of discovery and freshness to do the song. That was fun as well.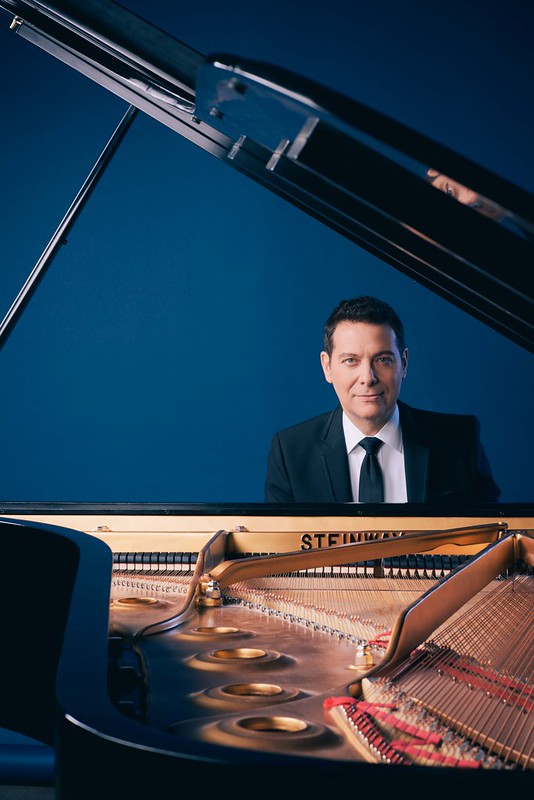 'Fess up … what's on your iPod? Like, what was the last song you listened to?
"Not surprisingly, the last song I listened to was Frank Sinatra singing I Get A Kick Out of You. I was doing a concert last night where I stole his chart and listened to how he did it.
Some of the more fun and obscure things I have on my iPod? I have an unreleased record of Joan Crawford going horribly off-key. Horribly. Off-key. I listen to it whenever I need a genuine belly laugh." Um, Where would I find that? "It's from my private collection." (laughs)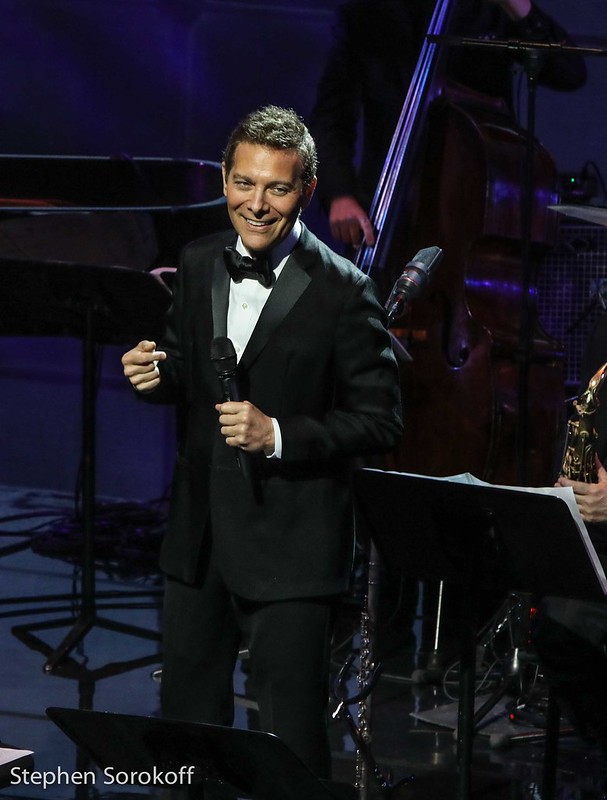 You're coming to Kansas City to the oh-so gorgeous Kauffman Center for the Performing Arts. What are your thoughts on our fair city?
"It's a great place. It's funny because there's such ignorance about the Heartland from people who spend most of their time on the coasts. Working a lot in the Midwest and beyond, I love the fundamental differences in the way people relate to each other in middle America. And Kansas City is a city where musically I've had very rich experiences with musicians there—and I love the jazz and blues tradition that comes from that place."
The name of your show is Shaken & Stirred. What should concert-goers expect?
"It's a combination of classic American popular songs all the way to more contemporary—so it's a musical trip—the best of American popular music from the 20th century up to today. That's why we call the show Shaken & Stirred—because it includes classic songwriter material but also some of the great writers of the second classic wave of '60s and '70s songwriting—like Carol King and James Taylor, Bacharach and Joni Mitchell and on and on.
And with Storm Large—who is one of the most beautiful souls on the planet—she sings pop and rock tunes that dovetail very nicely into the program. It's a show that's very diverse and rich musically, but the key is it's all about incredible songwriting and storytelling. Plus, with a seven-piece band it's going to be a unique musical experience."
Chiefs fever is running rampant right now because we won the Super Bowl.
"Ha! The last time I went to a sporting event I think I was in junior high school. And it wasn't for the sport, let's just put it that way."
Who is one person you are simply dying to work with?
"Hmmm, I have to think about that. Bruno Mars is incredibly compelling. He's spectacular. I don't know what the heck I would do with him though. And then I also like Ed Sheeran. Even though I don't listen to that much contemporary music, some music souls transcend time and space. And as far as Broadway goes, Ben Platt (from Dear Evan Hansen and the Netflix series The Politician)."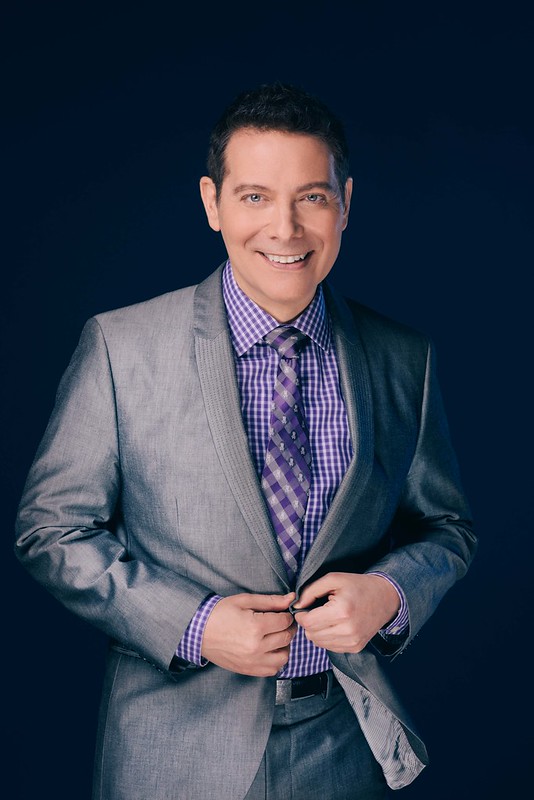 Finally, what's your favorite go-to song when you need to get the crowd going? What song do you pull out of your hat?
"The song I've done throughout my career has been "I Love a Piano"—that's one that always works getting people going. But I'd have to say "Luck be a Lady" is a song I do just to get the crowd fired up. The Vegas beat gets people going. And if I'm working with a big band or orchestra—anything that has bongos in it is my go-to. I'm not exactly Charo, but I do like that sound."
Shaken & Stirred: Michael Feinstein with Storm Large
Sunday, February 9, 2020 at 7:00 p.m.
Muriel Kauffman Theatre
Interview condensed and minimally edited for clarity.