Sponsored content:

If you're on the hunt for amazing, one-of-a-kind artwork, then the upcoming Art & Design Auction needs to be on your June social calendar. The biennial event, held at the Kansas City Art Institute campus, combines the perfect trifecta of art, entertainment, and delicious food and drink. Art lovers from all over the metro will converge on June 1st to browse and bid on more than 250 silent and live-auction artworks donated by KCAI faculty, alumni, and friends.
The artwork will span mediums and price points to include sculptures, paintings, prints, fibers, ceramics and more. "This year's auction is primed to be KCAI's largest yet," says Ellen Copaken, who will co-chair the event alongside her husband Jamie and honorary chair George Terbovich. The live auction, meanwhile, will feature a who's-who of work by famed alumni and faculty—including former faculty member Lester Goldman, Angela Dufresne ('91 Painting), and Sculpture Chair Jill Downen ('89 Painting) among others.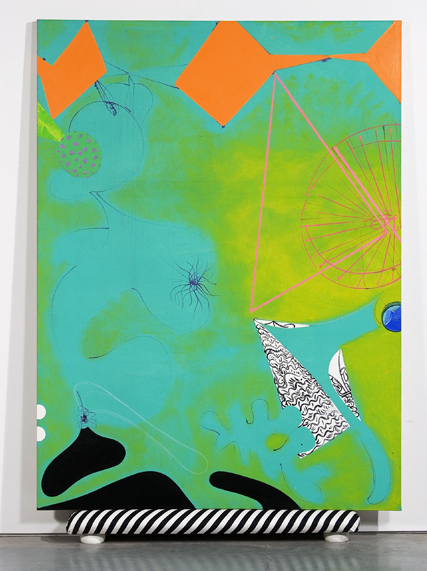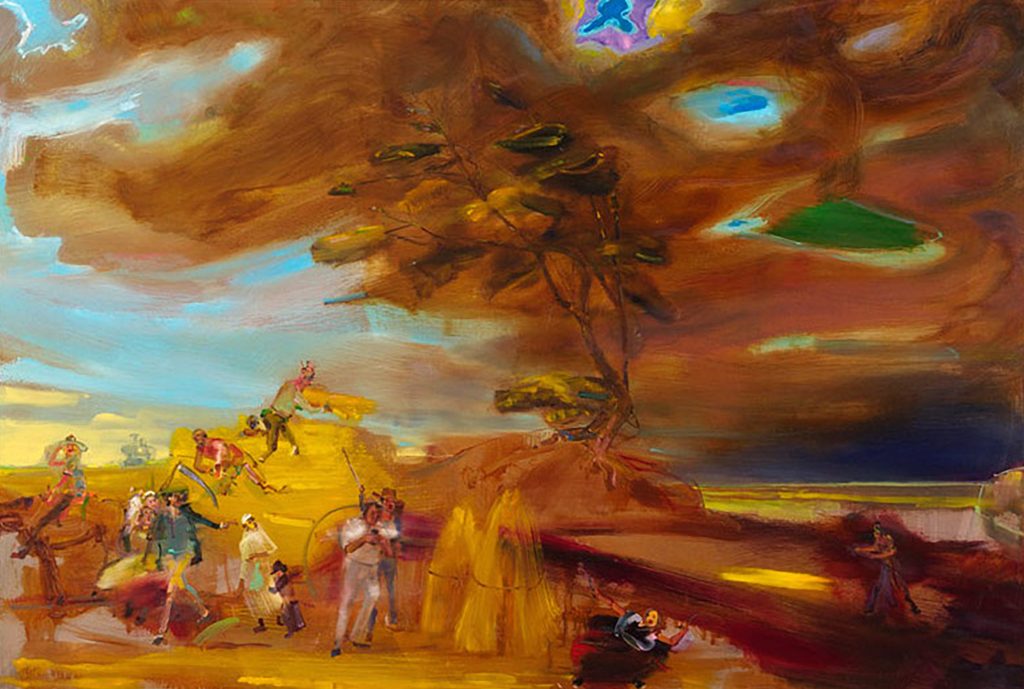 Besides the stunning alumni art, the silent auction will also include fourteen 3-foot by 3-foot sculptures designed by students and built at Zahner, as well as unique curated experiences, such as a winery tour and private tour of UMB's art collection.
See something that really catches your eye? New this year is a unique "Buy it Now Gallery"—featuring handcrafted jewelry, art, textiles, and ceramics available for purchase. No bidding required! "We've added an art and design marketplace to ensure everyone has opportunity to go home with something special," says Copaken.
For many Kansas Citians, this event is the perfect chance to mingle with civic-minded art lovers who are passionate about all the great things KCAI brings to the table. "It only happens every other year and is one of our favorite KC events," says Copaken. "I also think it's one of the more diverse events in town, bringing together artists, art and design lovers, creative foodies and cocktail enthusiasts of all ages and walks of life."
Even better? All proceeds from this event support scholarships for students. Many of KCAI's alumni and faculty have found phenomenal success here in the metro. Their work can be seen woven into the fabric of Kansas City in countless ways.
Of course, no party is complete without some amazing food and inspired cocktails. The creative folks at Lon Lane's Inspired Occasions are whipping up a menu of some taste-tastic hors d'oeuvres. Liquid Minded Concepts, meanwhile, is creating a bevy of hand-crafted, artisanal cocktails for patrons to enjoy.
There's a triple whammy of entertainment on the agenda as well. The beloved duo of Victor & Penny will entertain with their swing-infused jazz-folk. Subtle, electro-chill music courtesy of Calvin Arsenia's harp will greet guests throughout the evening. Oh, and the party doesn't end when the auction is over. Guests are encouraged to dance the night away at an industrial vibe after-party featuring DJ Rico Dejoie. "We are incredibly excited to have upped the ante on not only the auction items, but also the entertainment," says Copaken.
Tickets are going fast, so you'll want to hop up the artistic bandwagon before they're snapped up. Individual tickets are $125 and sponsor levels begin at $1,500. To purchase tickets or become a sponsor, visit kcai.edu/artanddesignauction.