Sponsored content: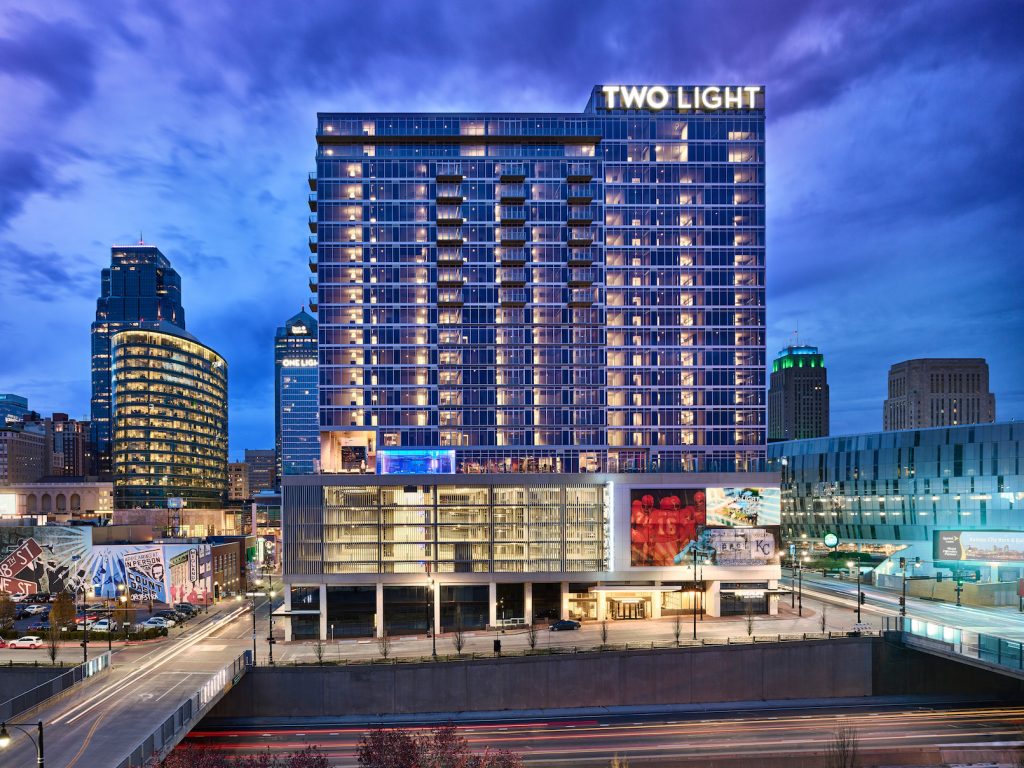 To say Megan Pryor is a fan of Two Light Luxury Apartments in the Kansas City Power & Light District would be an understatement. When we asked what it's like being a resident there, Pryor quickly rattled off about a dozen amenities she cherishes at her downtown mecca. At the top of the list? "It's home."
Up until their move downtown, Pryor and her husband had always been big fans of the Crossroads area. A family friend had recently moved into Two Light's sister building (the aptly named One Light). They raved about how nice it was to Pryor's in-laws—who ended up moving into Two Light shortly thereafter.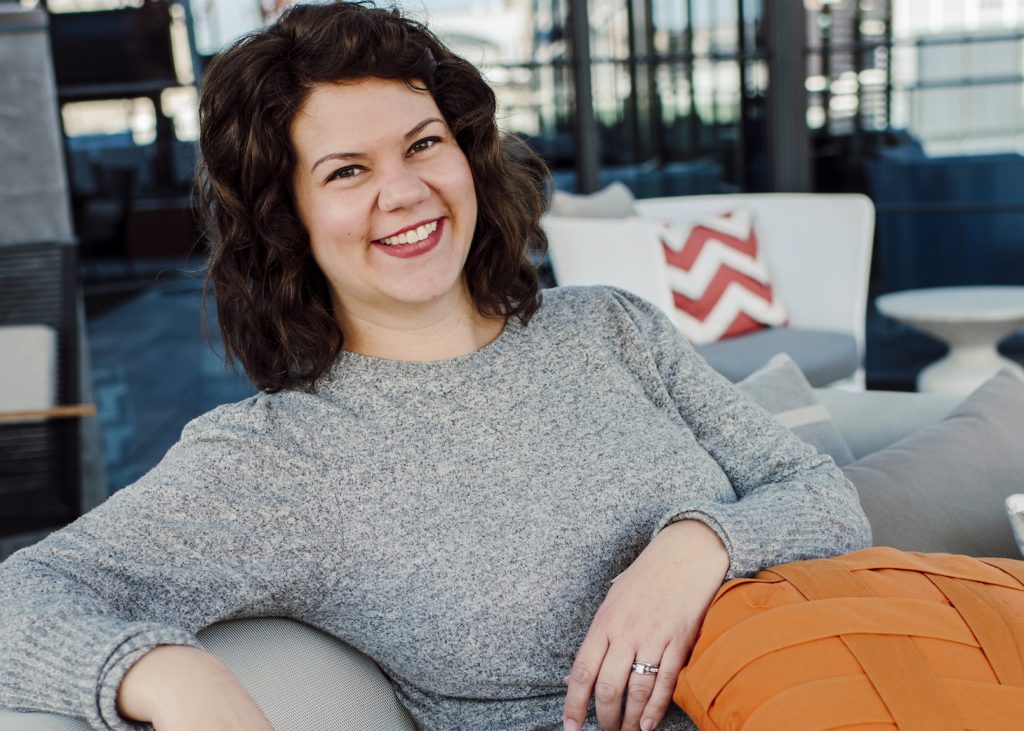 When Pryor and her husband had a little girl, they were on the hunt for something a bit nicer and a bit more spacious. A lightbulb went on. "We actually decided to join our in-laws at Two Light just three floors up from us. They watched our daughter until she went to daycare," says Pryor. "It made it super-convenient."
Maintenance-Free Living
It wasn't long before Pryor found out just how accommodating the building is. "It truly is maintenance-free living. The customer service here is phenomenal. You don't need to worry about anything—I mean, everything is taken care of—right down to changing the lightbulbs," she says. "For us right now, in our time of life—I work full-time, my husband is a small-business owner—to come home and spend time with our daughter and just relax? That's the appeal that keeps us here—along with tons of other perks."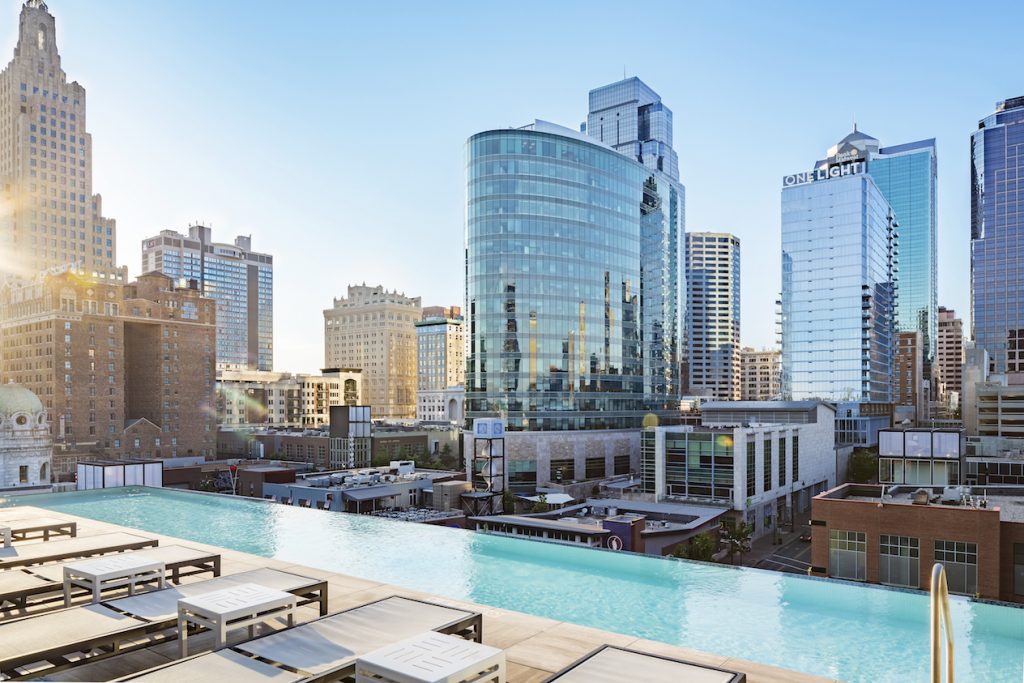 Those perks run the gamut from a state-of-the-art gym for residents to a unique indoor spa to a litany of outdoor spaces—complete with cabanas, an infinity pool, and plenty of grills to barbecue. Pryor can't get enough of Two Light's roomy, exquisitely designed amenity space that practically takes over the eighth floor of the 25-floor building. "I work from home. In the amenity space there are little booths, and every day I go and sit in a booth to telecommute, and it works out perfectly," she says. "Plus, there's a dedicated conference room if you need to host clients, a quiet area—and bonus!—outlets everywhere. You can recharge anywhere," Pryor says with a laugh.
For many Two Light residents, the opulent amenity space is a huge draw to chill, commiserate with neighbors, or grab an adult beverage at the eighth-floor bar. "When I come home, we can just relax there. Even though it's one big open space—it's still cozy," says Pryor. And Thursday through Sunday there's a bartender on staff, which is perfect for guests who may bop over for a glass of wine.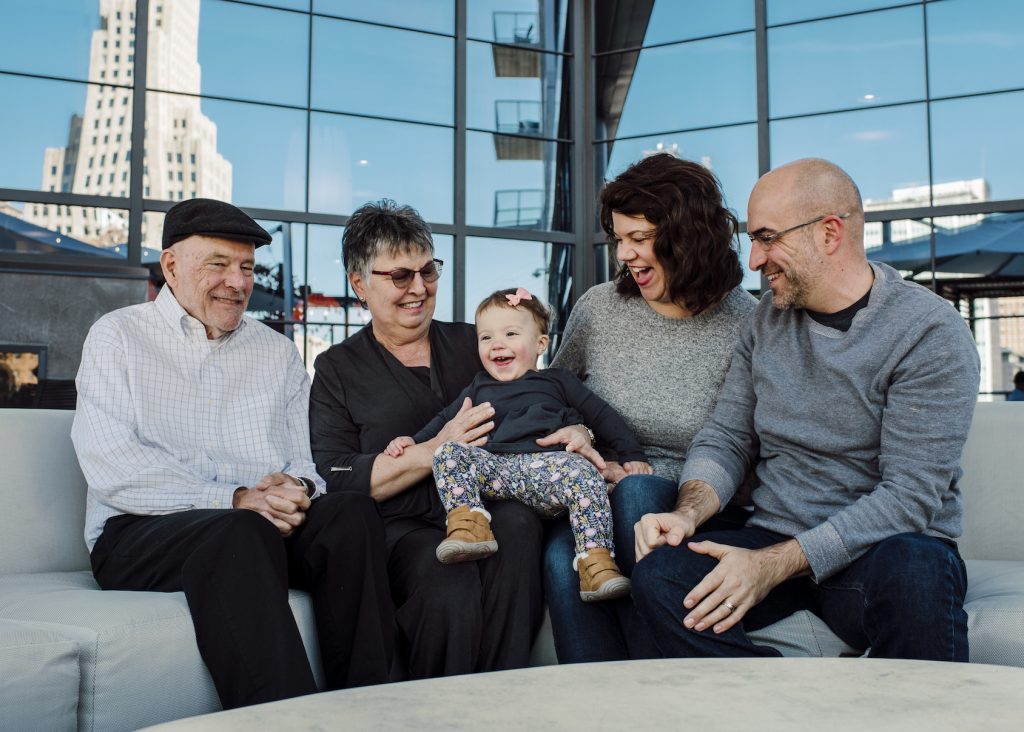 Convenience Meets Communal
Given that the streetcar is just a hop, skip, and jump away from Two Light, Pryor and her husband have recently become a one-car family. From their location, Pryor says everything is hyper-accessible—including the nearby Cosentino's Market. "Two Light offers convenient parking if you own a car, but the walkability is amazing here," she says. Pryor says she can see the streetcar from her window and has the app on her phone to check on its pending arrival. "Timing is everything," she says.
A stunning demonstration kitchen is available for residents who want to entertain. Pryor is quick to point out all the events that residents have the opportunity to attend. "There's something almost every week. You can experience local flavor and build connections at the same time," she says. "So we really get to know our neighbors—there's a communal aspect. From restaurant tastings to wine events to pop-up stores—it's a great place to meet people."
Host With The Most
 An on-site concierge is available 24/7 to help residents with a myriad of services—anything from booking restaurant reservations to securing car service. "I really enjoy having a front-desk person there," says Pryor. "While it's nice to be part of the busyness and bustle of downtown, there's still a perimeter when you get home. Security, for me, is paramount."
And because of Two Light's broad range of residents, the hands-on staff is quick to cater to everyone no matter what the whim. "It's an all-inclusive lifestyle. There really are a range of ages here—from empty-nesters to millennials, Pryor says. "Some of our neighbors travel a lot or have really demanding jobs—and this place makes it very easy to just live."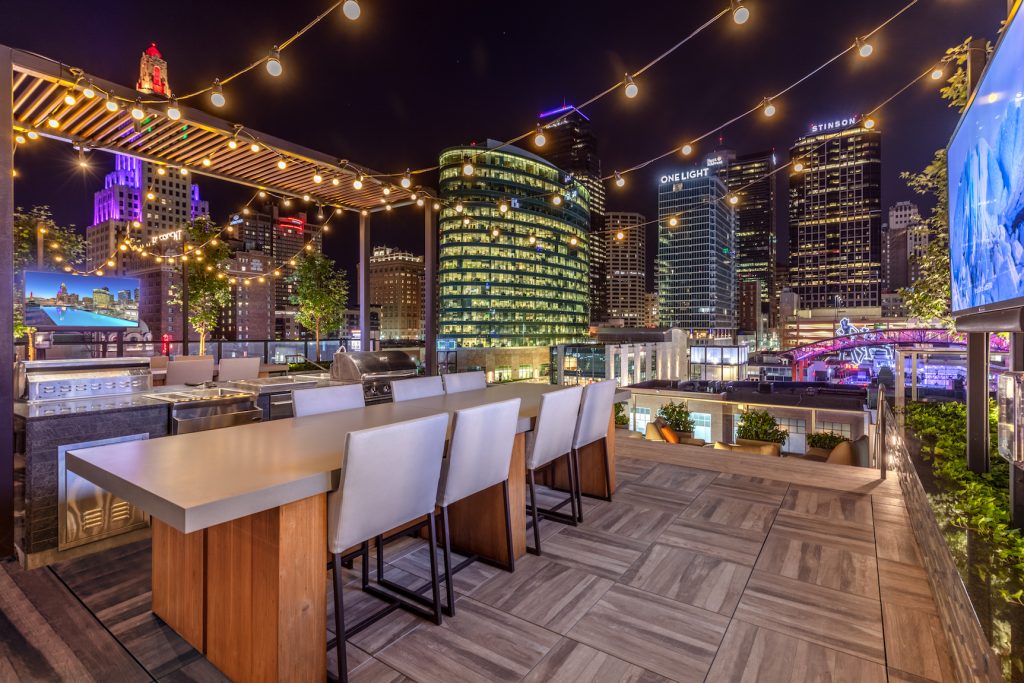 The resort-like amenities make Two Light seem like a posh hotel. It was one of the reasons the entire cast from Queer Eye called the luxury apartments home for the five months they were in town shooting their show. A rentable guest suite allows residents to host friends and family in the building when they come to town. The kitchen and party room, meanwhile, make it easy to entertain.
Located at the intersection of the Crossroads Arts District and the Power & Light District, the high rise even displays a wide array of artworks that pay homage to the history of Kansas City—all created or installed by local artists.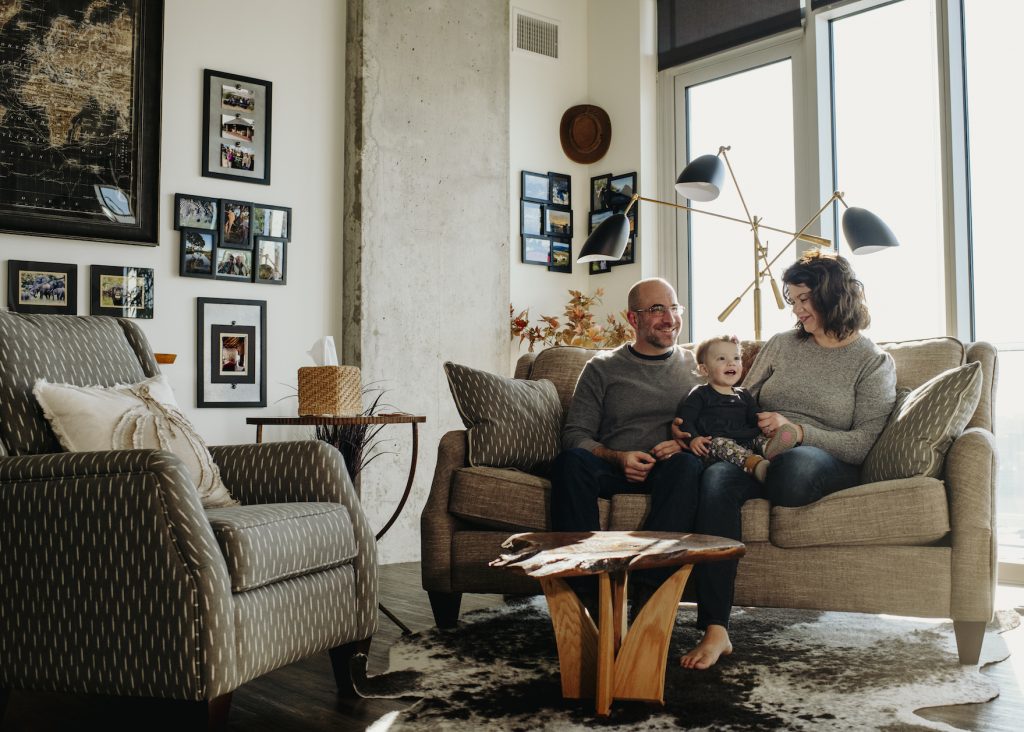 Family First
Thanks to the amenable team at Two Light, Pryor says she and her family couldn't be happier. "I can't stress enough—being able to live by my in-laws—we joke it's our version of a family compound," she says. "Think downtown living is not for you? Well, Kansas City is a fabulous city and here there's plenty of accessibility. They make life so easy, whether you're a retired empty nester, single and professional, or married with kids. This is my third apartment in three years, and it's by far my best customer-service experience. Period."