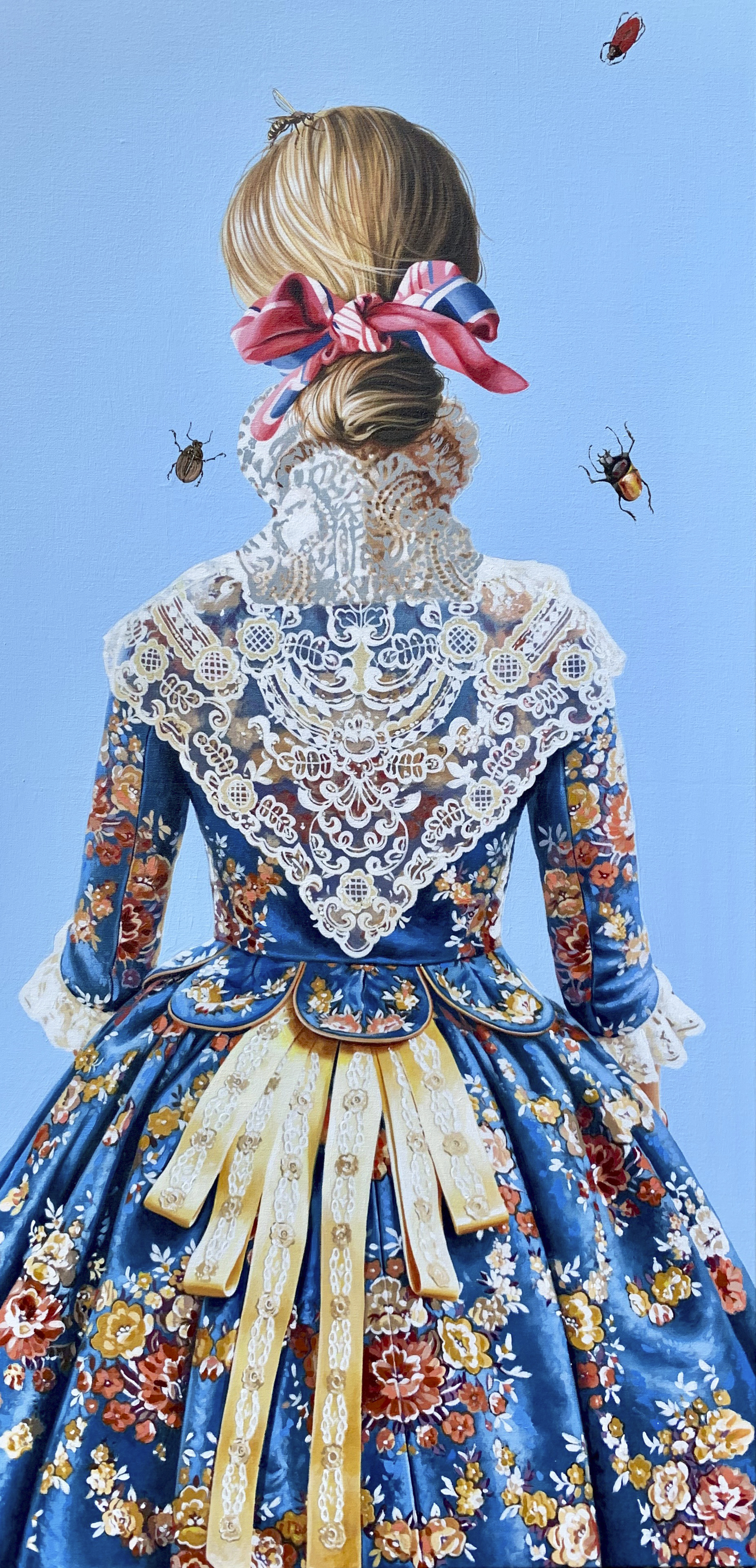 Thursday, October 24 | 5:30-7:30pm
Join us in celebration of The University of Kansas Cancer Center on Thursday, October 24th with cocktails, hor d'eourves, and performative art by WFA artist Carlos Gamez de Fransisco. This event will take place at Weinberger Fine Art located at 114 Southwest Boulevard in the Crossroads Art District.
Cuban born artist Carlos Gamez de Francisco paints opulent, highly saturated portraits of women that reference fashion illustration and the decorative arts. His unique visual language results in canvases dripping with dewy-skinned models, gem-toned flora and fauna, and richly patterned textiles.  His method of applying watercolor to canvas gives these images a sense of immediacy that matches the youthfulness and vigor of his subject matter while conjuring a sense of playfulness and innocence.
Presented By: Weinberger Fine Art, The University of Kansas Cancer Center, Cindy Reynolds, Carolyn Watley, Mary Birch, and Gary Beauchamp
This event is open to the public, however, if you would like to attend please RSVP by emailing events@weinbergerfineart.com. 
For more information click Here