Gershwin's 'Rhapsody in Blue' & Nielsen's 'Inextinguishable'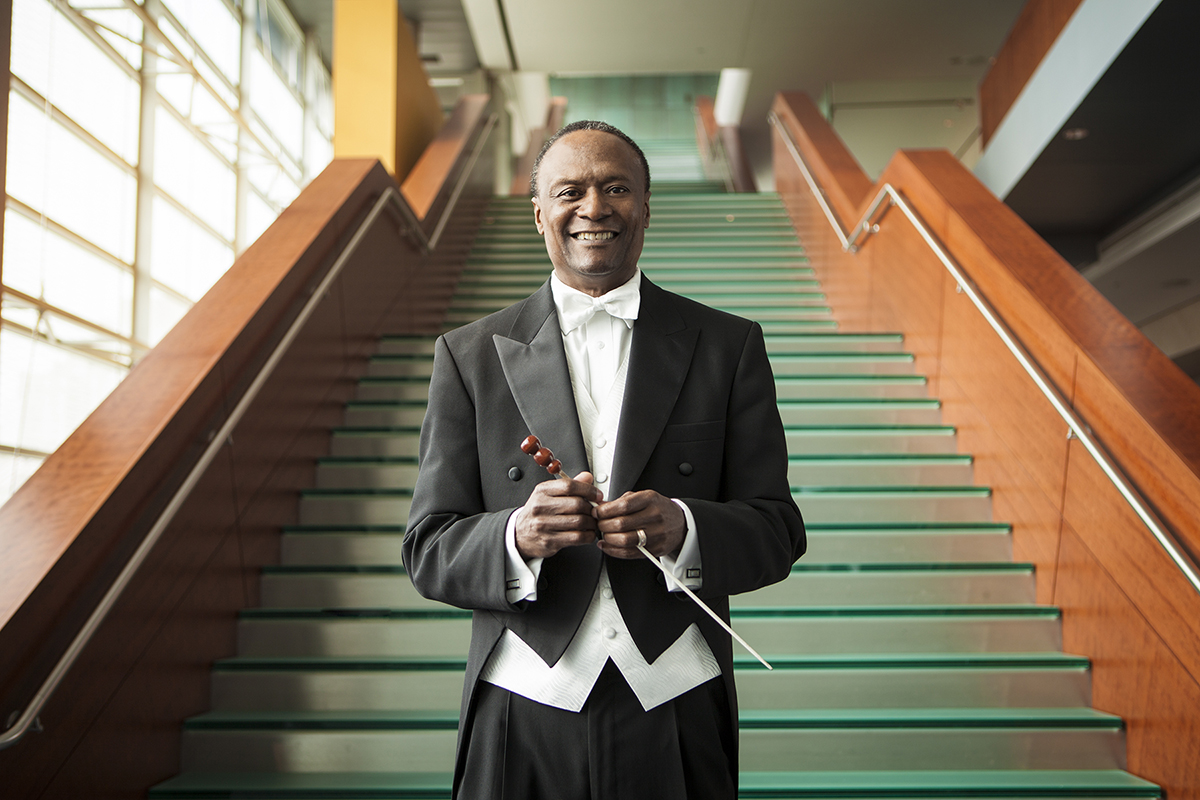 You'll delight in this marvelous springtime program led by guest conductor Thomas Wilkins, principal conductor of the Hollywood Bowl orchestra. English composer Samuel Coleridge-Taylor's ballet Hiawatha draws on his musical setting of Henry Wadsworth Longfellow's epic ode. The music is radiant, rhythmically animated and utterly captivating.
Gershwin's ever-popular Rhapsody in Blue features rising talent Ray Ushikubo. Bridging the worlds of classical and popular music, Rhapsody in Blue is beloved for its cheeky tunefulness, jaunty rhythms and unabashed sentimentality.
Confronted with the ravages of World War I, Danish composer Carl Nielsen wanted to express the spirit of life in his Symphony No. 4.  Filled with drama (and a symbolic battle between two sets of timpani), the symphony is a veritable maelstrom of sound that affirms what Nielsen called "the elemental will to live." Inextinguishable, indeed.