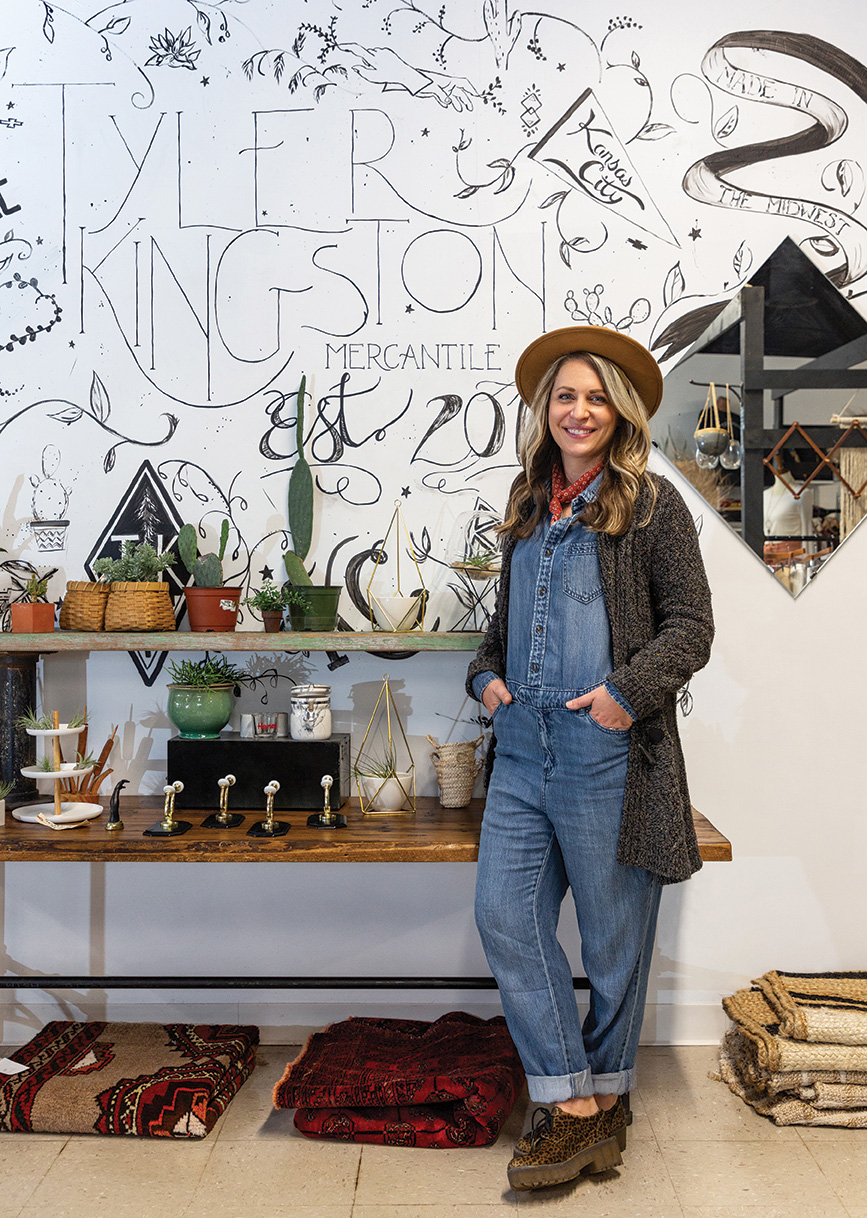 A business making and selling furniture on Etsy in 2011 morphed into a nationwide online business and the opening of a creative, colorful retail shop at 422 Armour Rd. in North Kansas City.
"My husband started making furniture for our house and our friends," says Jessica Mead, who owns Tyler Kingston Mercantile with her husband, Ryan. Selling the pieces on Etsy was a success, so they opened up their woodshop on First Fridays and brought in other items, both vintage and new, to sell with their furniture. The success of that lead to the opening of the store in 2017. Although their woodshop is in downtown Kansas City, they opened the store north of the river because that's where they live. "There aren't a lot of shops like ours here," Mead says. The creative combo of furniture, home accessories and vintage clothes and objects sets it apart.
"I bring in what I love and that's what I try to offer," Mead says of the curated collection. Baskets, rugs, pillows, and home accessories all mesh with a distinctive vibe. Neutrals reign, but the Meads aren't opposed to adding a pop of color. Also in the mix are clothes, including a nice selection of vintage denim. "Vintage Lee and Levi jeans are my personal favorite," Mead says.