Sponsored content:

In 1995, the original Toy Story had just hit theaters. Michael Jordan came out of retirement and returned to the NBA. And Alanis Morrisette was omnipresent thanks to her #1 debut album, Jagged Little Pill. It was also the year Leawood's Town Center Plaza opened their doors to a delighted Johnson County public.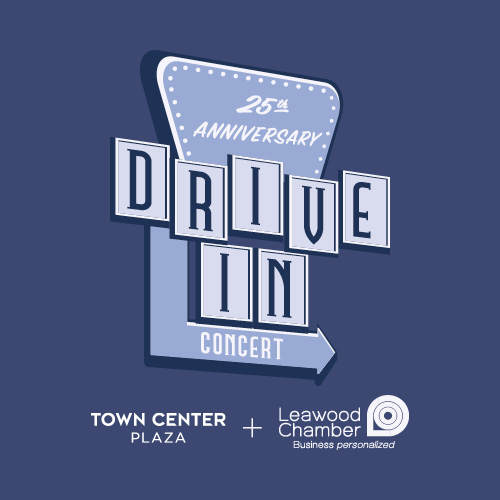 Twenty-five years later and the popular shopping mecca is poised to celebrate their anniversary all this month with plenty of fanfare and hoopla—and a rockin' drive-in concert. (More on that later.)
As Town Center Plaza and the nearby Town Center Crossing blossomed over the years, they added an array of community events that garnered plenty of buzz—like Boo 'n Brew and the fashionable Glow All Out event. "Just in the past couple of years, our annual calendar of events has increased dramatically. Our biggest and most successful event is Town Center Plaza's summer concert series—Sunset Music Fest," says Brecklyn Wright, the director of marketing. "The concerts attract several thousand people each night. This year—our tenth anniversary—our concert series was converted to a drive-in concert experience because the show must go on!"

Even in the midst of the pandemic, there have been plenty of additions to Town Center's roster—including Peloton and Dry Goods (both slated to open this month). "We're also moving along nicely with the First Ascent Climbing and Fitness complex to be developed on the north side of Town Center Plaza," says Wright. "And a permanent outdoor turfed green space is slated to open on the north side of Town Center Plaza in 2021."
To celebrate their 25th anniversary, Town Center is pulling out all the stops on Saturday, November 14th with a huge, free drive-in concert in partnership with the Leawood Chamber of Commerce and the City of Leawood. This spectacular event will include a dramatic LED light-show performance from the nationally acclaimed performing group, Quixotic, with a holiday lighting debut. Local favorite The Stolen Winnebagos will also be performing.
"I'm Just Excited To Play!"
But the evening's big name is the popular 80s new-wave band Berlin. Fronted by Terri Nunn, the group had a slew of hits including the Academy Award-winning song from Top Gun, Take My Breath Away. "We had an idea to partner with Berlin on Sunset Music Fest this year. Collaboration made sense as a fun way to play off the new Top Gun sequel that was to be released in June 2020," says Brecklyn. "Like everything else, the movie release was postponed. But our desire to work with this enthusiastic band remained a top priority. This will be the fifth drive-in concert Town Center Plaza has hosted this year. One of the most convenient aspects of a show like this is that it can go on in almost any weather condition."

Nunn says this will be her first performance since early March. "I haven't been off the road this long in over 20 years! I'm just excited to play—but this is a complete first. A drive-in concert. Honestly, I have no idea what this is going to be like," she says. "But I miss the connection. It's why I make music—I love the live experience." (Read the full interview here.)
Concertgoers can park and enjoy the show from the warmth and safety of their vehicles. While the music will be plenty loud, guests may also tune in on their FM radios to channel 107.1. Enormous LED screens will be draped so everyone can see what's happening on stage. (Bonus! A large, outdoor lounge is planned for VIP guests and sponsors of the event. The lounge includes socially distant seating, catering from Hereford House, and all of the sparkle and glitz deserving of a holiday anniversary celebration.)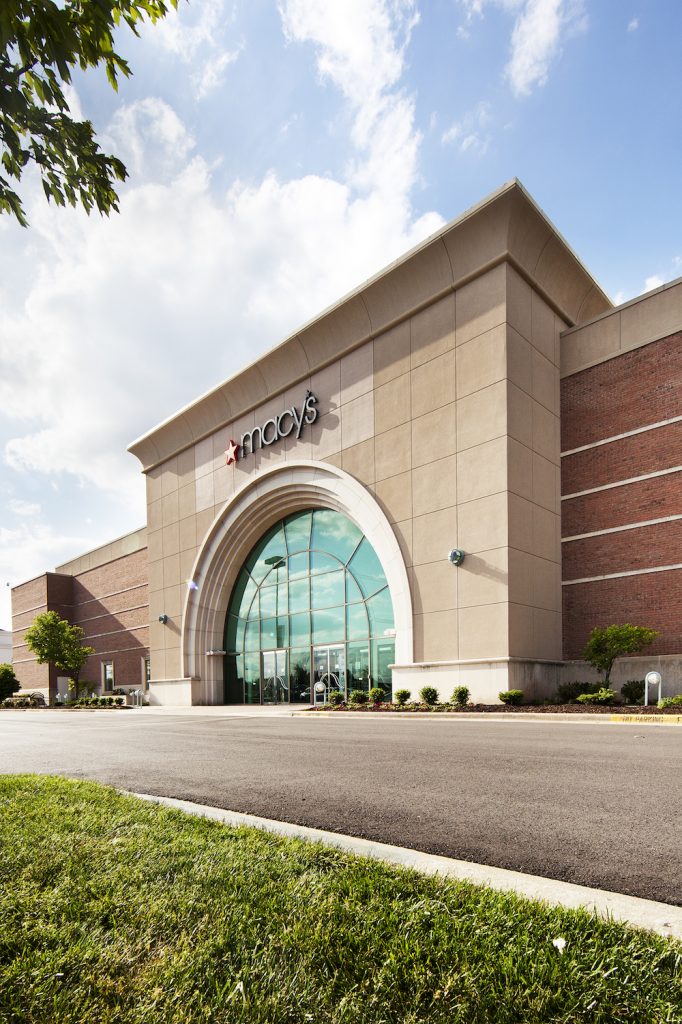 25 Years of Philanthropy
Along with a roster of national and local retailers, Town Center has also become an established community partner working hand-in-hand with many local organizations to raise much needed funds. "We are positioning ourselves as a resource in the community," says Wright. "For instance, we have a 'A New Year, A New You' fitness challenge—working with community engagement officers at the Leawood Police Department on a family-friendly event series to happen next summer called Hometown Heroes.
Other goodwill initiatives include monthly blood drives with Community Blood Center. (All donors receive a complimentary cookie from Blue Chip Cookies.) And because 'tis the season, Town Center is also teaming up for KidsTLC's Holiday Giving exchange. "Many of our retailers, including Macy's, are contributing to the cause, functioning as donation drop-off points and some are offering discount incentives to donors," says Wright.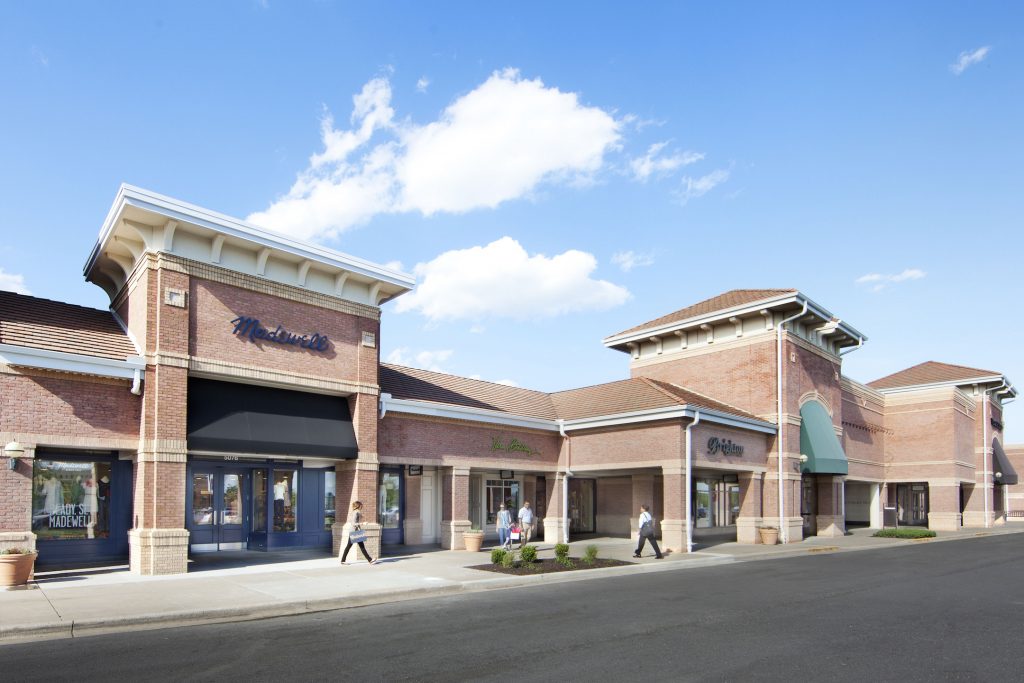 What's In a Name?
When developers were coming up with the shopping district's name in the 90s, the choice was an obvious one. "We are proud to be a town center for our community—then and now," says Wright. "Town Center Plaza has consistently offered safety, upscale scenery, and ease of service alongside coveted retailers, restaurants, and services."
For now, retailers are especially looking forward to the holiday season and a sea of new and familiar faces enjoying all that Town Center has to offer. "We're looking forward to a sense of normalcy. Buzzing holiday shopping, happening safely," says Wright. "As a family-friendly service to our neighbors, we'll continue to be diligent and meticulous in maintaining health and safety measures while operating through the pandemic."