Sponsored content:

It's often said that self-care is the best care. Between all the things that bog you down—work, kids, appointments, errands, and events—it's tough to get any time for yourself. But the importance of going the extra mile for yourself cannot be understated.
Given that self-care is important for your mind and body and, let's face it, your soul, it's a good thing Mission Farms is the perfect destination for a reprieve. It's one-stop shopping for all things self-care—emphasis on shopping. And because all the shops at Mission Farms "are locally owned and operated, you can rest assured owners will be there to help guarantee you're taken care of," says Emilee Weltner, vice president, Weltner Equities.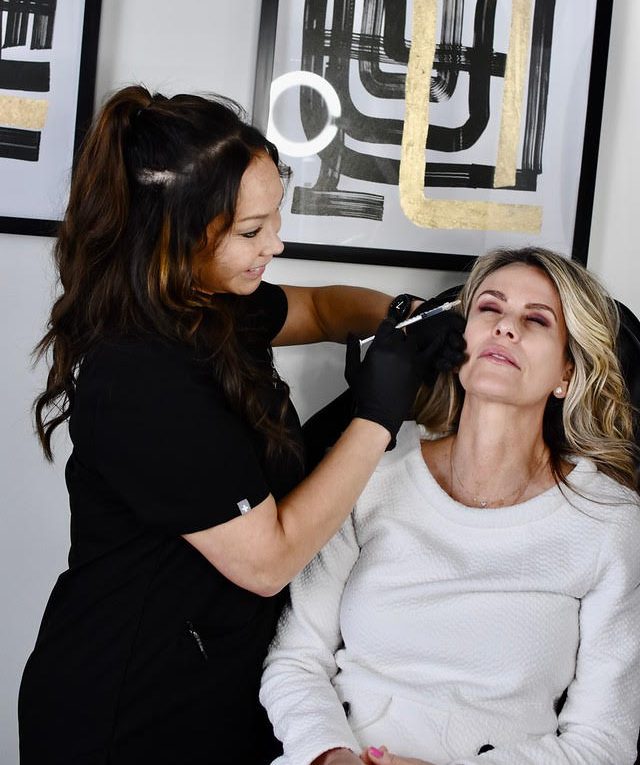 On a Mission To Be Healthy
The newest addition to Mission Farms's line of boutique shops is mission: SKIN—an ultra-modern, state-of-the-art medspa for those with exquisite taste. "With a slew of European services and advanced technology you won't find anywhere else in the city, we're an indulgent haven for aesthetics," says owner/operator Jan Miller. "Our Italian-engineered lasers are like nothing you've ever experienced." Schedule a consultation to receive a complimentary skin analysis and treatment plan tailored to your individual skin needs.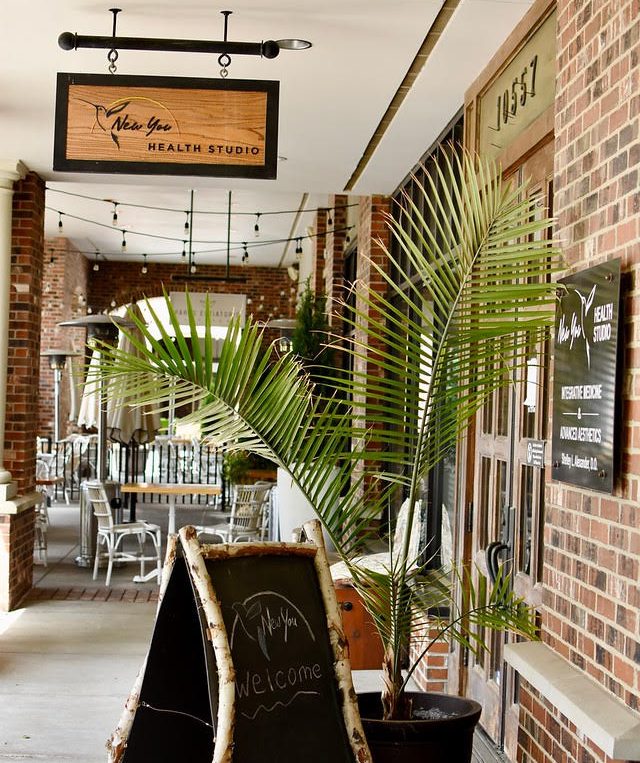 Need some pep in your step? Regenerative medicine pro Dr. Shelley Alexander and her team at New You Health Studio are determined to help you look and feel your best. With their specific blend of comprehensive, integrated medicine, they'll ensure specialized, personalized care. It's comprehensive health-care services and education for what ails you—in one convenient location.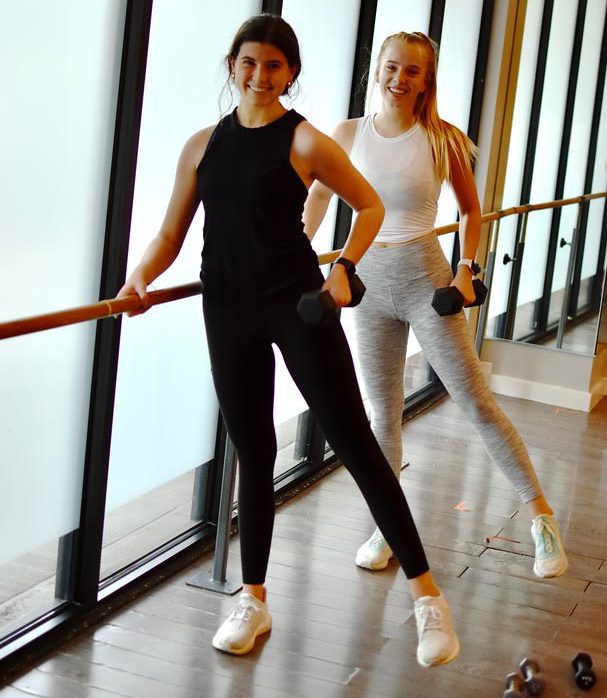 Fusion Fitness's well-known workout guru, Darby Brender, believes in helping you get your sweat on. Her unique, dynamic fitness classes are designed to challenge your entire body in just one hour. Always wanted to try a class? Brender says all classes on Friday are just $5. It's a great way to check out different formats while getting a jumpstart on your health and fitness goals. "Working out helps provide mental clarity," she says. "For me, it's a time to let go of the thoughts and feelings that aren't serving me and create space for new treasures."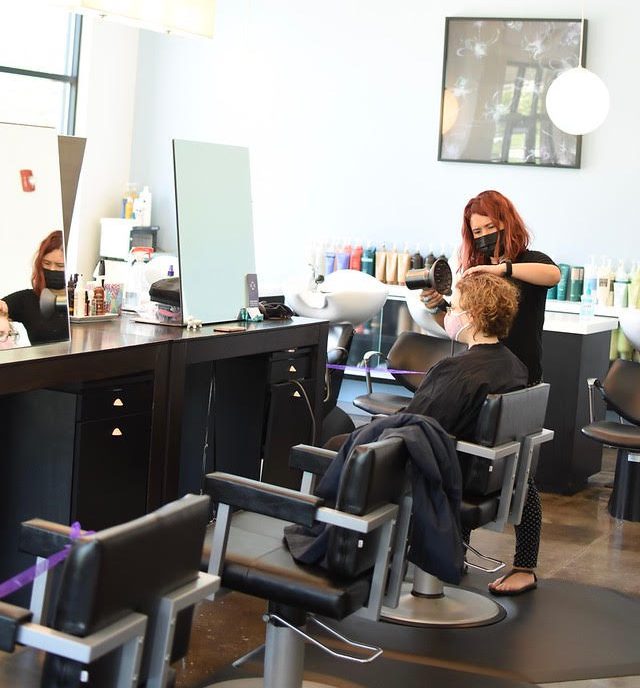 Looking to put your best face forward—or even pamper yourself? Xiphium is destined to do just that. This glam salon takes pride in nurturing and inspiring its clients—through hair, fashion, and lifestyle. At this Aveda Care salon, you'll come out renewed, reinvigorated, and looking your absolute best. "At Xiphium, we integrate wellness and beauty to instill a sense of calm, joy, and confidence," says owner Vilma Subel. "Our services transform one's beauty beyond the physical—beauty and self-care begin from within." From complimentary hand massages to make-up touch-ups, this salon is all about next-level service—one makeover at a time.
Putting the Therapy in Retail Therapy
Besides a delicous array of eateries, there are also plenty of specialized shops and services available at Mission Farms so you can shop 'til you drop. Remember, it's called retail therapy for a reason!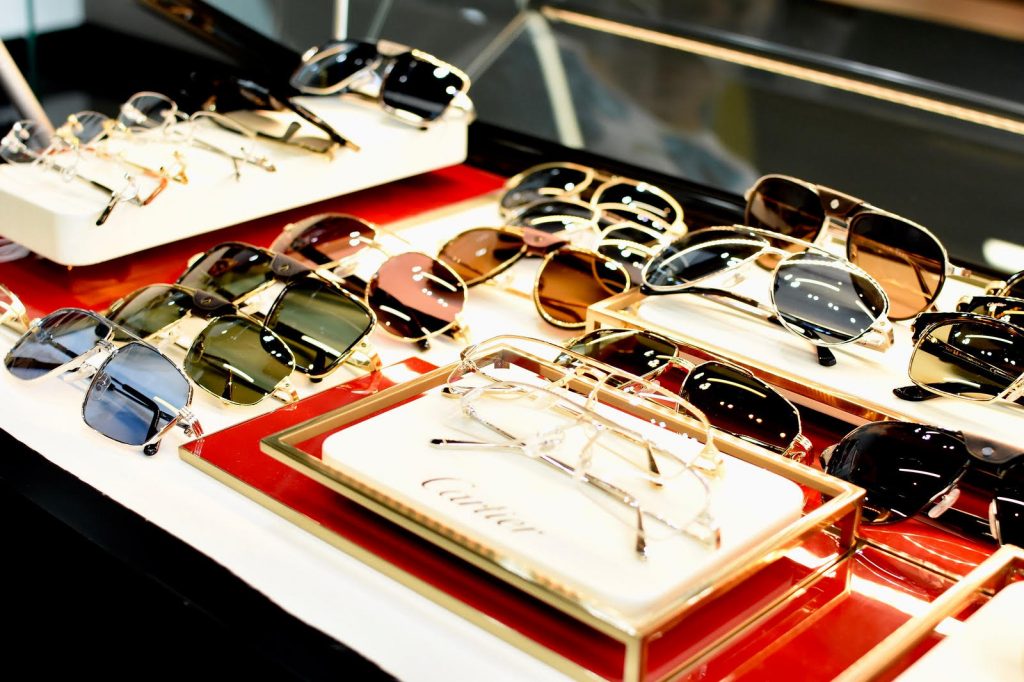 First up, treat yourself to some fabulous new sunglasses or eyewear. Eye Style Optics owner Lisa McDermott knows a thing or two about helping you pick out the perfect pair of shades. She's been in the high-end eyewear industry for nearly 35 years. With her luxe lines of frames—including Cartier—she says she is continually blown away "at the new designs and colors that designers come up with." Plus, she's not shy when it comes to pointing you in the right direction. "If it doesn't look good on you, we will tell you," she quips. "We would rather you buy nothing than buy a bad frame."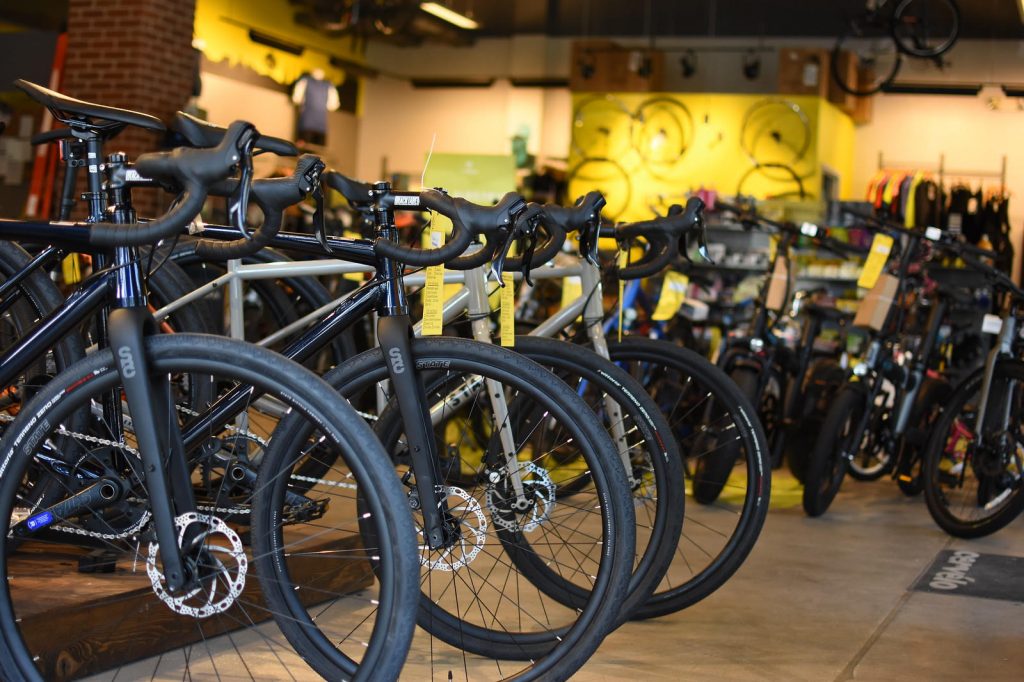 Elite Cycling wants to get you outdoors on a bike—stat! From little kids who need training wheels to the biggest bike enthusiasts, this shop is a mecca for all things bike-related. With an upscale showroom (and an impressive service area), they have the right ride for every unique rider—from road bikes and triathlon bikes to mountain bikes and hybrids. And if you need a quick tune-up to get you back on the road, swing in. They're here to help.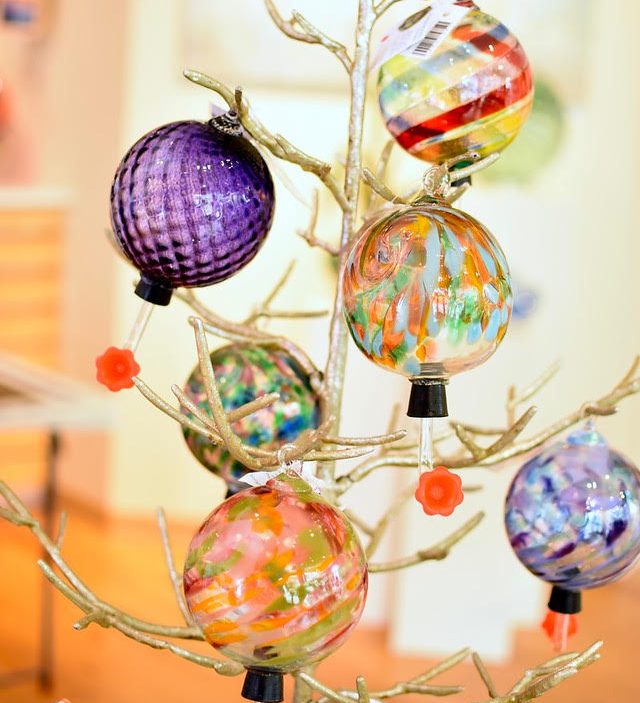 Looking to outfit your home with some new art? Gallery V Fine Arts's hardworking owner/curator Valerie Phillips has three decades of experience in the arts and design industry. She also has the world's best greeting/catchphrase: "It's Valerie—from the Gallery!" Every featured work at Phillips's shop is original. Curated from local and international talent, her inspired collection is comprised of a wide array of artistic mediums, including paintings, sculpture, glass, ceramics, jewelry, and handcrafted gifts.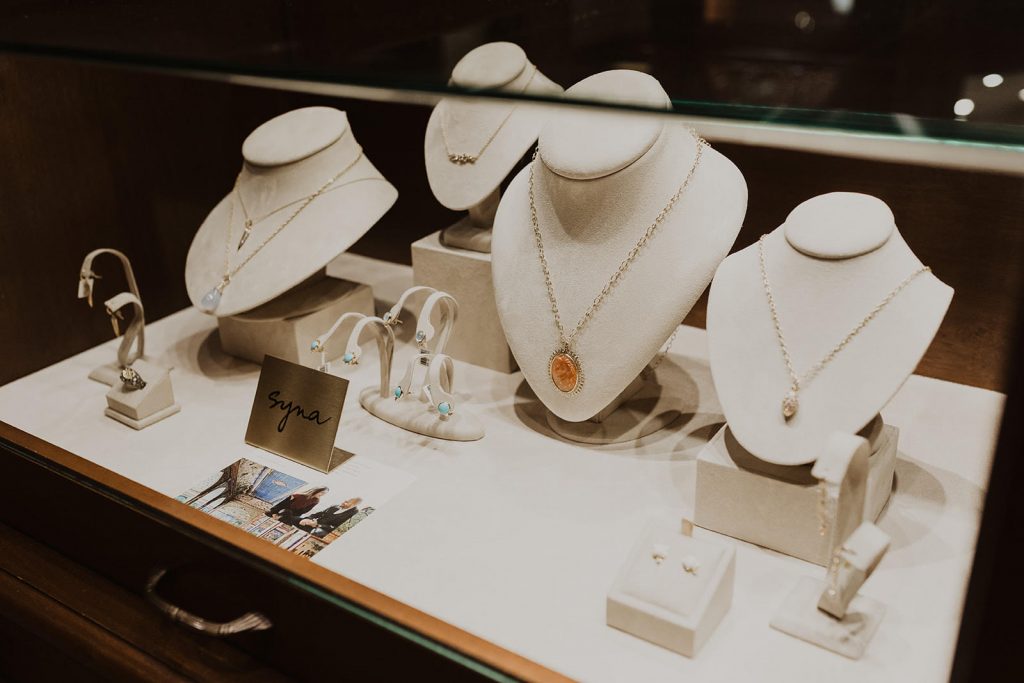 If bling brings you joy, look no further than VanBrock. Their mission-driven tagline says it all: "Private. Rare. Regal." Since 2007, this by-appointment-only jeweler has helped discerning Kansas City area residents find a more refined way to acquire exceptional jewelry. Classic and rare designs are on display in an elegant, private setting. Want to dazzle your better half, both figuratively and literally? VanBrock's elite team of associates will help you select the perfect piece of exquisite, sophisticated jewelry.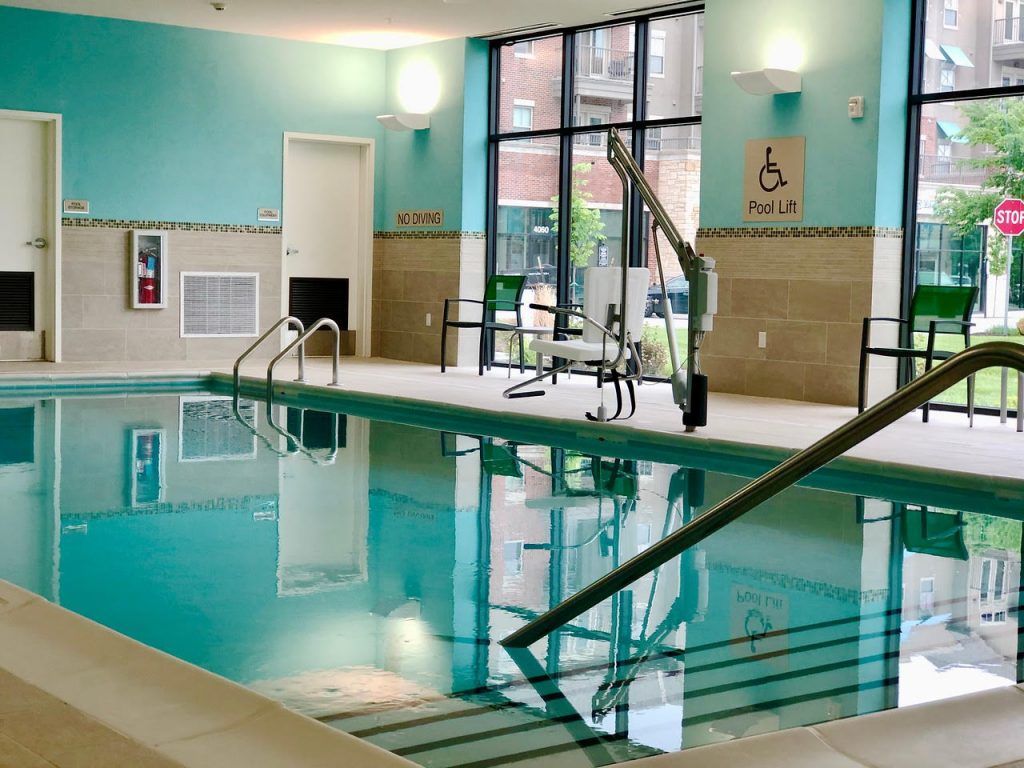 Need a Staycation? Of Course, You Do!
Springhill Suites in Leawood is the newest addition to Marriott's elite line of hotels. It's complete with all the modern amenities you need to stay refreshed and focused—at an affordable price. Not only does this hotel feature tasty breakfast offerings for the kiddos, there's a pool to soak away your cares. And did we mention every room is its own suite? Feel free to spread out, kick back, and relax accordingly. You deserve it.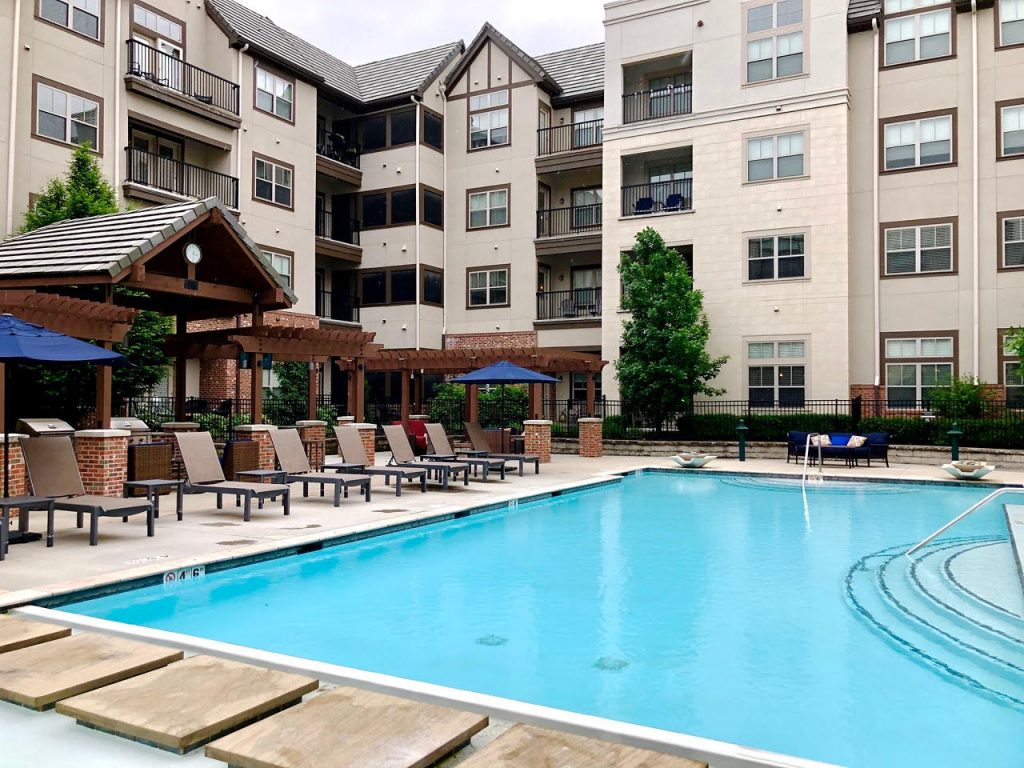 Meanwhile, if you're ready to take luxury apartment living to the next level, two of the metro's most breathtaking apartment complexes bookend Mission Farms. You'll find Mission 106 tucked just behind Rye and Village at Mission Farms on the opposite end near Martin City Brewing Company.
Think urban meets suburban—as both exclusive locations are just steps from some of the area's finest dining, shopping, golfing and more. It's quintessential cosmopolitan living with plenty of concierge amenities—including an on-site personal trainer, massage therapist, ultra-modern 24-hour fitness center, dry sauna, and tanning. Need your dog walked? Handy pet sitter services are also available. "If you're downsizing but don't want to downsize your lifestyle, these apartments are the perfect escape," says Weltner.