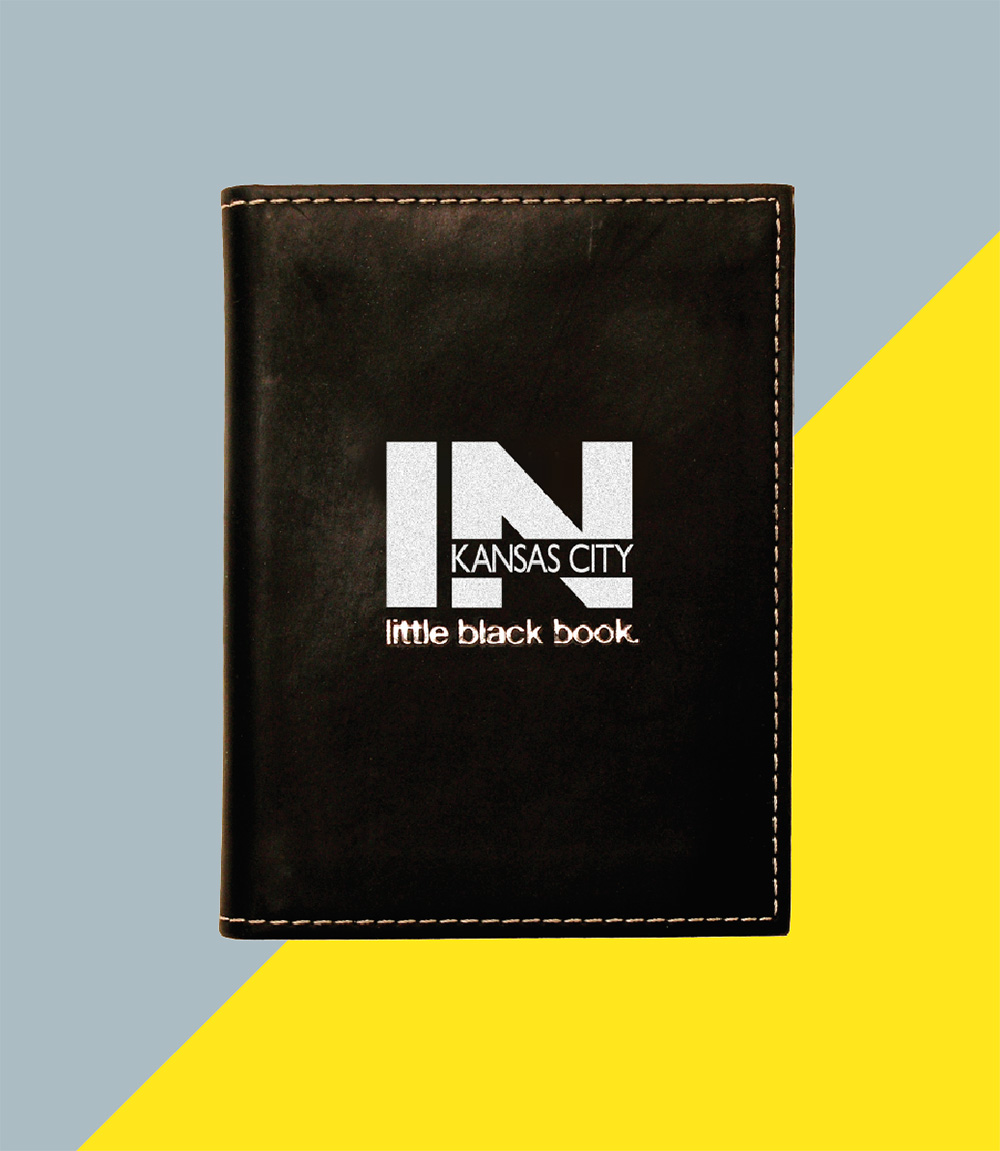 When in search of a service, whether it is getting a car detailed or calling someone in to help organize your closet, there are Yelp and Google Reviews—it's 2018, after all—but nothing beats word-of-mouth from someone you trust. We've rounded up recommendations in home, auto, food, fashion, and health and wellness from those in the know. So the next time you find yourself wondering "Where's the best shoe repair?" and which friend to ask, look no further.
---
Fashion
Personal Shopper
Set up a shopping date with stylist Abby Wood of Abby Wood Wear, who will have you looking your best in no time. Wood also offers closet audits, where she'll organize, colorize, and coordinate your current wardrobe, creating looks and uploading them to a custom Pinterest board for future reference. Afterward, she'll provide a custom shopping list and style guideline to help you complete your looks.
Tailor
"When you put down money for good clothing, you want it to fit perfectly. And regardless of whether it cost a little or a lot, chances are favorable that what you just bought could use a little scissor love," says IN Kansas City magazine columnist and local tastemaker Damian Lair. "I have no idea where I'd be without weekly visits to Larissa's Plaza Tailor Shop."
Shoe Shine & Repair
"The shine at Renner's Fine Boots & Shoes is one that could only be dreamed of duplicating," says Lair. And here's a pro-tip from Lair himself; for a couple of bucks, drop off your shoes for a polish—Lair does so en masse after every season with touch-ups in between as needed. And if your favorite pair needs something a little more than surface-level, the shop can fix a heel or sole, too.
---
Food

Farm Fresh Eggs
It depends on availability, but those eggs on the side of Rye's burnt-end hash and inside Bluestem's béarnaise sauce are typically sourced from Campo Lindo Farms, a family farm that raises free-range, all-natural chickens in Lathrop, Missouri.
Spices
Get a taste of the world at Al-Habashi Spice Market, tucked into the corner of the River Market's shops. Since 1992, proprietors Tawfiq and Salha Al-habashi have been sourcing high-quality spices, dried fruits, and other imported goods, including cheeses and olive oils.  
Creamery & Dairy
There's an old cheesemakers' saying, "Cow's milk is for butter, goat's milk is for drinking, and sheep's milk is for cheese." Kansas City's Green Dirt Farm adheres to the old adage and uses sheep's milk as the basis of their cheeses. Try their Woolly Rind, named for the bloom of edible mold on the rind with a buttery, earthy flavor. Or the Dirt Lover, a bloomy rind cheese that sports a light coating of vegetable ash.
Mixers
If you've got an upcoming party or soirée at your home, you'll want to make sure your guests have the best of everything. If you're serving cocktails, pick up unique mixers and shrubs, such as the Meyer Lemon Lavender Shrub cocktail and soda syrup from Kansas City Canning Company. Check out their website for multiple shops around the metro that carry the products.
---
Home

Carpet Cleaning
Milton Belzer has been operating his business, M.D. Belzer Carpet and Rug Cleaning, for 40 years. Thanks to a combination of the best equipment on the market and consistently great service, Belzer is fortunate that most of his business comes through word-of-mouth. His company does carpet, rug, and upholstery cleaning.  816-942-3197
Carpentry and Custom Furniture
What started as a hobby for Paul Serrone, transforming pallets into coffee tables, snowballed into a full-time business after family and friends saw his work. Pistachio Approved comes from Serrone's dog, who jumped onto one of his pieces after completion, leading to the phrase "Serrone Made, Pistachio Approved." From kitchen tables to wine racks, Serrone creates custom furnishings for his customers, a hobby that turned into a beautiful vocation. "It's always a good feeling at the end of the project when I don't want to sell the piece," says Serrone.
Estate Sales
Kansas Citians have been attending estate sales held by Pence Auctions for 36 years. They're a great way to find vintage furniture and accessories. Rick Pence has absolutely the best pricing of any estate-sale vendor. (And don't forget—always go back after 11 a.m. on the last day. What's left will be half price, at least.)
Fabric Resale
There are two sides to Fabric Recycles, a unique textile consignment shop. Bring in your fabrics, ribbons, and trims that you've never gotten around to using and Fabric Recycles will purchase them from you. Or browse their one-of-a-kind inventory and buy it if you love it—chances are if you see it there, you won't be able to find it again.
Organic Mattresses
When you think organic, groceries usually come to mind. But what about sleep? Eagle's Rest in Lawrence carries an inventory of organic mattresses, created with organic cotton, wool, and other fibers. Brands include Coyuchi, Holy Lamb Organics, Naturepedic, Spink & Edgar, Savvy Rest, and Suite Sleep.
Unique Home Goods
On Instagram, Kate McConnell sources objects both new and old from around the area, selling them at pop-ups throughout the city. Keep an eye on her Instagram page for details to discover the next unique find for your home. 
Upholsterer
"Pay for the best, and you'll only cry once," reads the slogan on the business cards for Gearhart's Upholstery. It's an honest reflection of you get what you pay for, and the esteem local designers have for upholstery company founded by Barbara Gearhart almost 47 years ago reflects why they've been in business so long. 816-650-3194
Window Washing
This is the finishing fillip for a sparkling house. Clean windows make everything look brighter. All-Bright Services specializes in residential window washing. According to the owner and operator Dave Bergmann, he has kept a steady stream of customers for 35 years thanks to a combination of inertia and practice. "If you do a good job, why would people want to change?" he says. 816-966-1070
---
Auto

Detailing
Victor Makris might have not have a website, but thanks to word-of-mouth we know how to get in touch with the best car detailer around. Photographer Jenny Wheat makes no secret of her favorite service, who will come to you, wherever you are. 816-359-9661
Service
Anytime you need your automobile serviced, it's most likely not going to be a fun time, but at Vee Village, they do their best to ensure everyone has a pleasant experience whether you're there for major repair or a simple oil change.
Wash
Straddling the line between Kansas and Missouri, Waterway Gas & Wash starts off with an automatic wash that will be hand-finished and dried by their team.
---
Beauty & Wellness

Natural Products
The tightly edited apothecary was founded with a dedication to sourcing the cleanest and most natural products available. Within Apothecary stocks local favorites including Native Atlas as well as Sun Potion, RMS Beauty, and Hope Gillerman oils.
Acupuncturist
It takes one wellness guru to know another, and the founder of Within Apothecary, Gina Ciaccio-Holmberg, visits Larisa Schabel, a chiropractic physician at Schabel Performance Health & Wellness, for all of her acupuncture needs, which can aid in pain relief and help to promote overall well-being.
Massage Therapist
Kristen Thomas at Glowing Massage specializes in women's care and what she calls "deep healing touch." Thomas is so good at what she does, that she is often booked weeks out for appointments, but sign up and be patient—her services are worth the wait.
Event Makeup
Rachel Naster of Rachel Naster Studio specializes in airbrush makeup to enhance her client's natural beauty, perfect for events from parties to weddings. Naster is also an esthetician, so she can get your skin glowing prior to application.
Tai Chi Instruction
Combine your meditation, exercise, and martial arts in one fell swoop practicing the ancient art of tai chi at Center States Tai Chi Chuan. They invite you to "be still like a mountain, move like a great river." Classes range from beginner to advanced, with special retreats and workshops scheduled regularly.