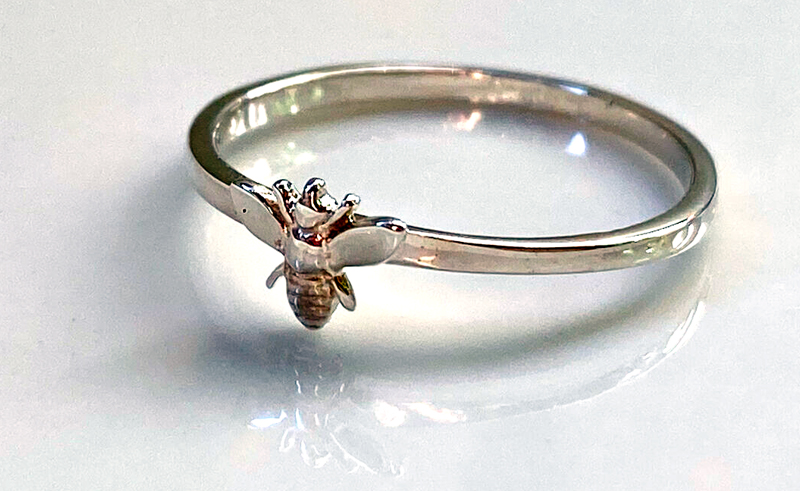 You know how having a small piece of luxurious chocolate can feel more indulgent than a pile of Hershey's? Such is the case with this week's Impulse Purchase. There are many, many, many things that we could happily spend our rent money on at Coki Bijoux in the Crossroads, but this petite ring is just the taste we need. 
It's the perfect ring to slip on for a cup of coffee at Talleur or a quick macaron at Bloom, but it would also complete your ensemble for a night on the town at Nighthawk. The bee is três French and três environmentally conscious, so flaunt this delicate bronze ring with gusto. 
Just like all good things, L'Abeille is in demand—you may have to order your size. But in three weeks, you'll have the perfect accent to Christmas cocktails with the girls, all for $105. That's a splurge that feels good. 
Coki Bijoux is open by appointment only in the historic Crossroads Arts District. Make your appointment at cokibijoux.com.