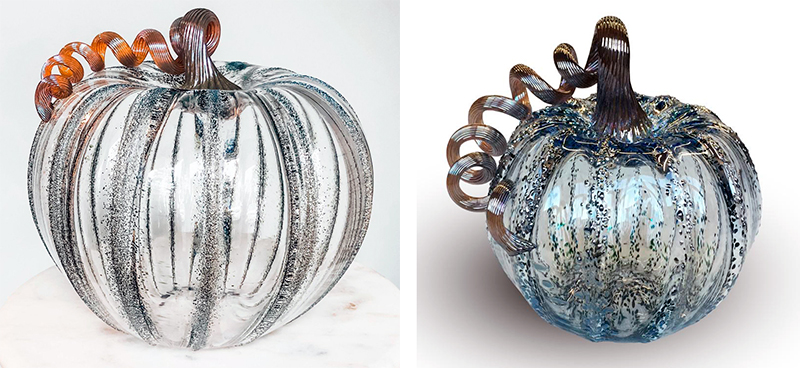 We know that you were all in on pumpkin spice season back in August but do you have room for just a little more pumpkin in your life? Of course, you do. This week's Impulse Purchase blends artistry with seasonal kitsch in the very best way—glass pumpkins to class up your spooky season decor. 
We found these adorable hand-blown glass pumpkins by glass artist Luke Adams at Sharyn Blond Linens in the Crestwood Shops. The Happily Ever After pumpkins are the perfect fairy-tale touch that transcends seasons, but we won't blame you if you trot them out in September as part of your seasonal decor. 
With flecks of metallic shimmer in the flesh and a warm hue for the stem, these make the perfect centerpiece for that Halloween cocktail party or just your daily spark of joy on the bedside table. And with a very affordable price point, you can afford to buy a couple and have the most sincere artisan pumpkin patch in the neighborhood. Just don't wait—Sharyn Blond has a limited supply. 
Luke Adams Glass Pumpkins are available in three sizes—small for $36, squat for $42, or large for $60. Visit Sharyn Blond Linens at 311 East 55th Street at the Crestwood Shops.