Artist Suze Ford studied fashion design during a stint in Florence, Italy. "The seed was planted in me to find a way to combine two of my passions—fashion and art," she says. "Both are beautiful ways to express myself, bringing a little more joy into this world."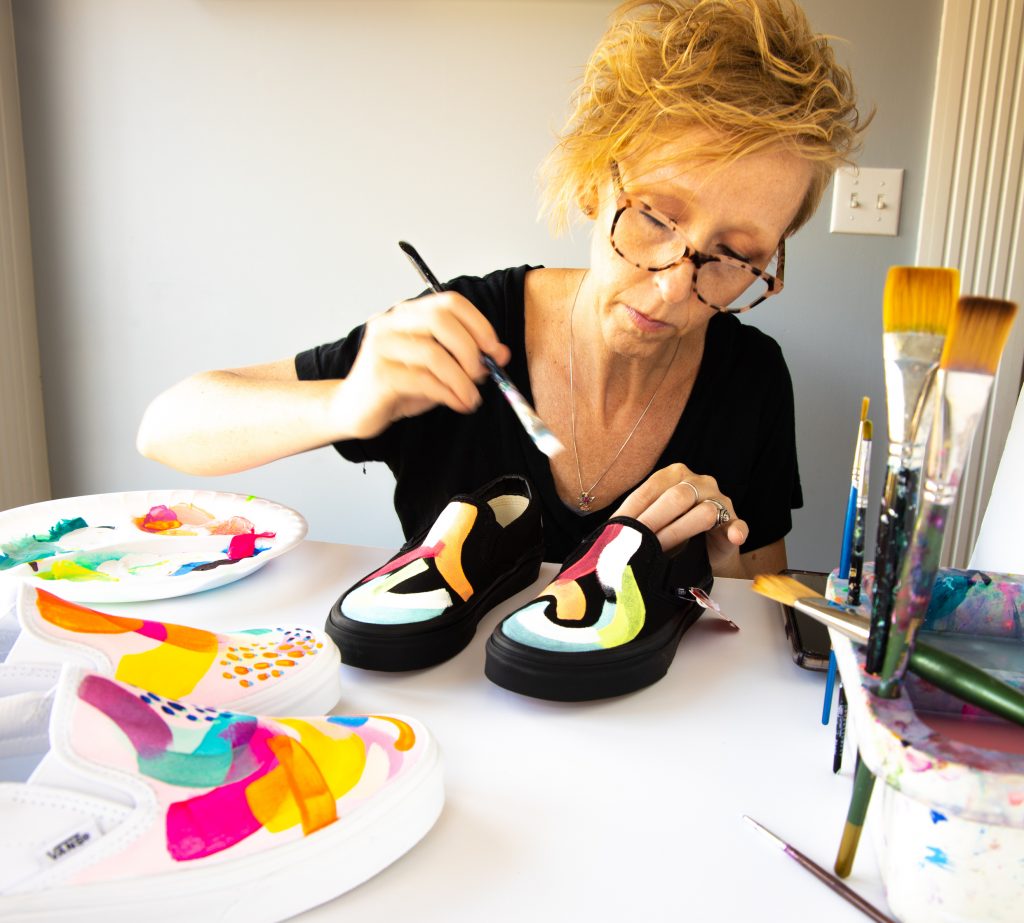 Her artsy shoe collection began with her love (read that: obsession) with shoes. "I thought how fun would it be to joyfully walk around in a pair of shoes that doubles as a hand-painted work of art—and unlike any other shoe in the world!" she says.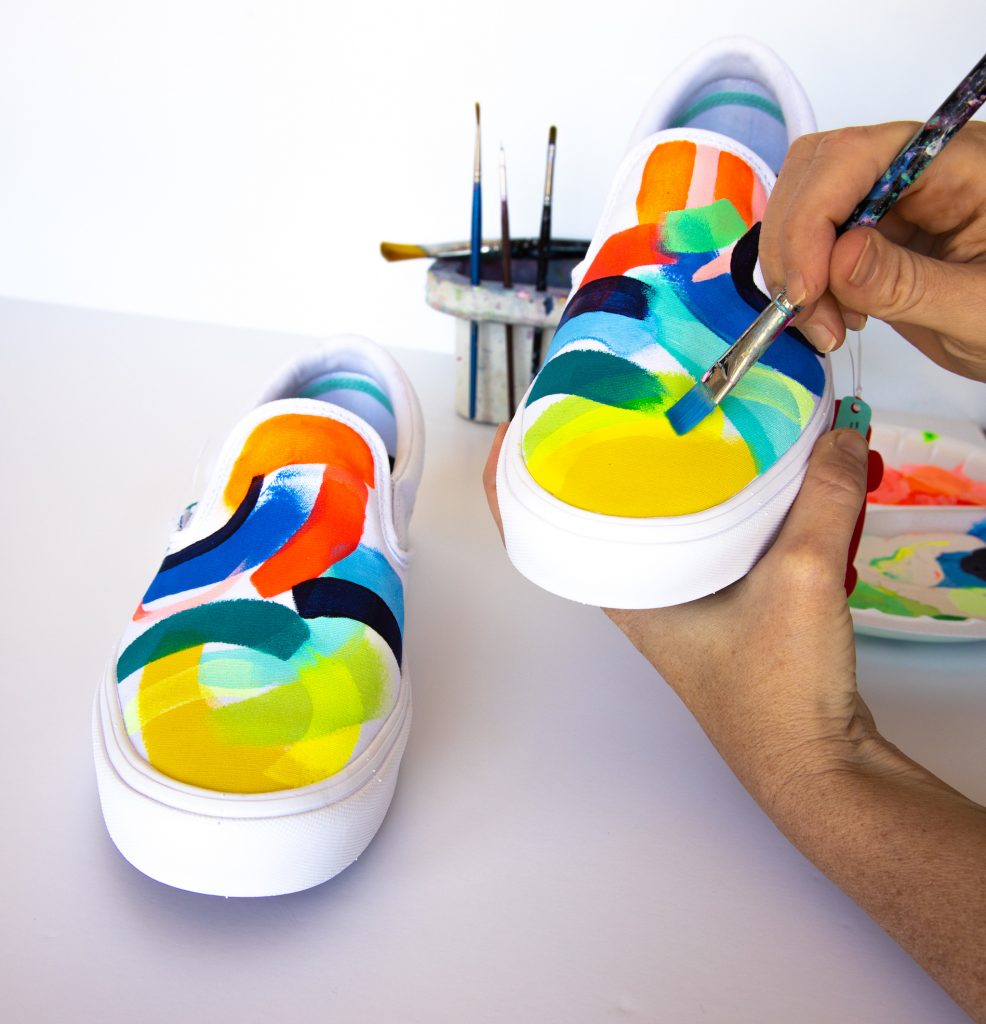 Her newest offering—customized and colorful Vans—have become quite the hot seller during the pandemic. "Choose from a cute keepsake pair of toddler shoes or a fun expressive pair of shoes for your vibrant child," she says. "Or rock an adult pair of shoes—the best kind of conversation starter!" ($150 for adult, $80 kids, $60 toddlers)
Shoe-la-la!

Want to know more? Click here. Ford says better allow three to four weeks for delivery. Apparently, her neon color palette is in fierce demand for back-to-school shoes.