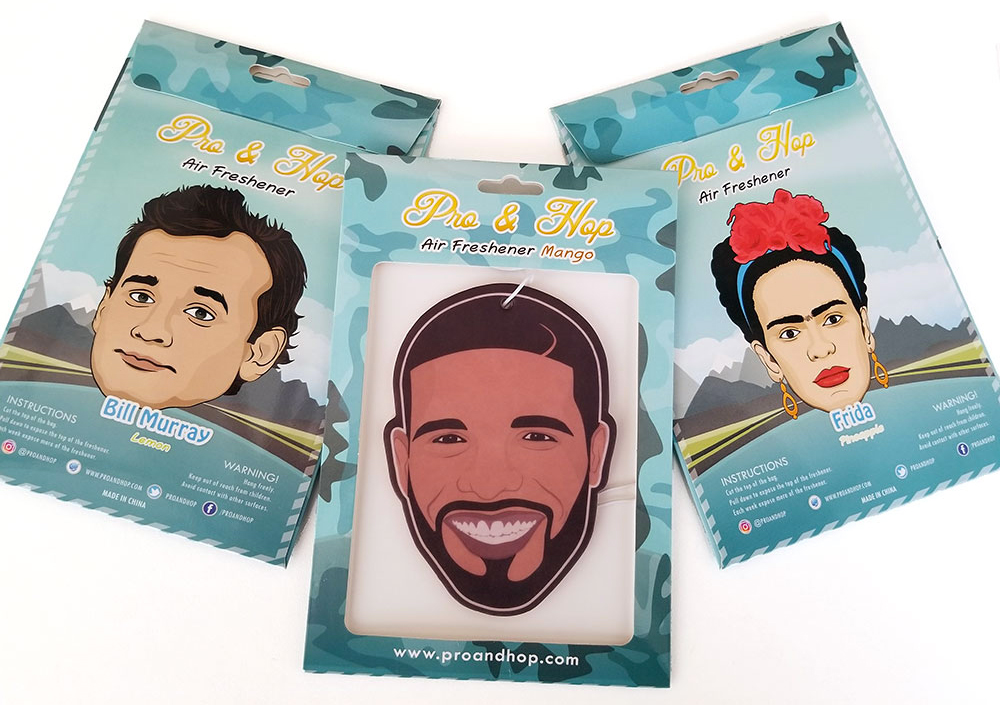 Get the funk outta here! If you're reeling from how bad the inside of your car/shoe closet/laundry room smells, may we suggest these quirky-kitschy pop culture air fresheners from Pro & Hop?
Created by former KState student Grant Lewis, you can find them at Westside Storey for a mere $6 each. From a mango-scented Drake to a pineapple-infused Frida Kahlo, there's something for everyone. (Between you and us, though—the Bill Murray-lemon version is pure citrus bliss. Rhianna's Cool Water scent isn't bad either.)
To see what's available, check out their website.