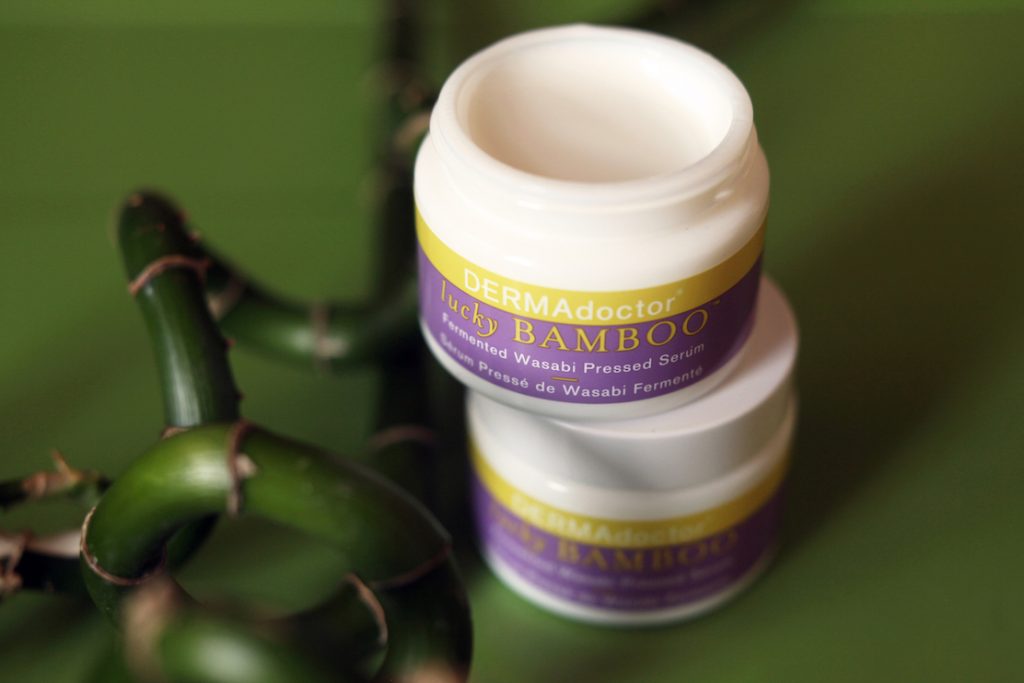 Let's file this under: What will they think of next? You know that unassuming green globule of hyper-spicy wasabi next to your sushi? Who knew it was chock-full of antioxidants once fermented? It's true. Audrey Kunin, a dermatologist and DERMAdoctor guru, discovered that fermented wasabi is an anti-aging probiotic powerhouse that fights free radicals and keeps bad bacteria at bay. So she created a skincare product featuring the popular Japanese horseradish.

After a little trial and error in her Riverside lab—and during the pandemic no less—Kunin and her team unleashed their Lucky Bamboo Probiotic Fermented Wasabi Pressed Serum. ($65)
Kunin says the serum naturally brings balance back to skin's bacterial protective layer, restoring moisture and improving tone. Need to replenish hydration, combat skin irritability or improve skin clarity? Wasabi is apparently the way to go. Again, who knew?