Remember when Costanza's dad yelled "Serenity now!" Well, we could all use of a little of that right this second. Good thing we stumbled across Candle Queen Candle's newest—and most soothing—fragrance, Calm Quarantine.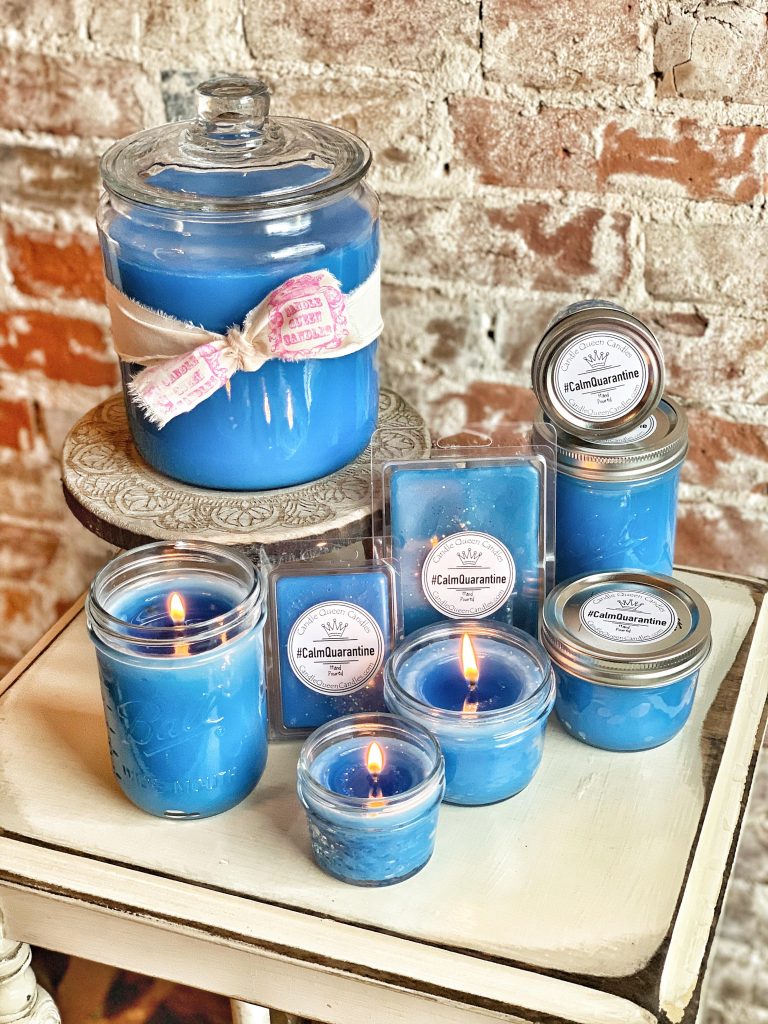 If inhaling chocolate and listening to acoustic, ambient music aren't quite enough for you, we suggest throwing this in the mix. Owner Stacy McCowen says it's "a peaceful, fresh, clean, seashore scent—in a pretty, soft spring blue too!" Personally, we think it smells quite Zen—not unlike a spa. Mmmm … wouldn't that be nice right now?
Order her $5 teaser candle all the way up to her mammoth 4.5 pint Little Mama version. ($64) Orders can be picked up or shipped. Order 'em here.