On April 7, KC Film joined forces with Kansas City Women in Film & TV to launch KC Production Relief—an initiative to raise funds for local film crews and industry workers through the sales of KC Film hats, notebooks, and pens.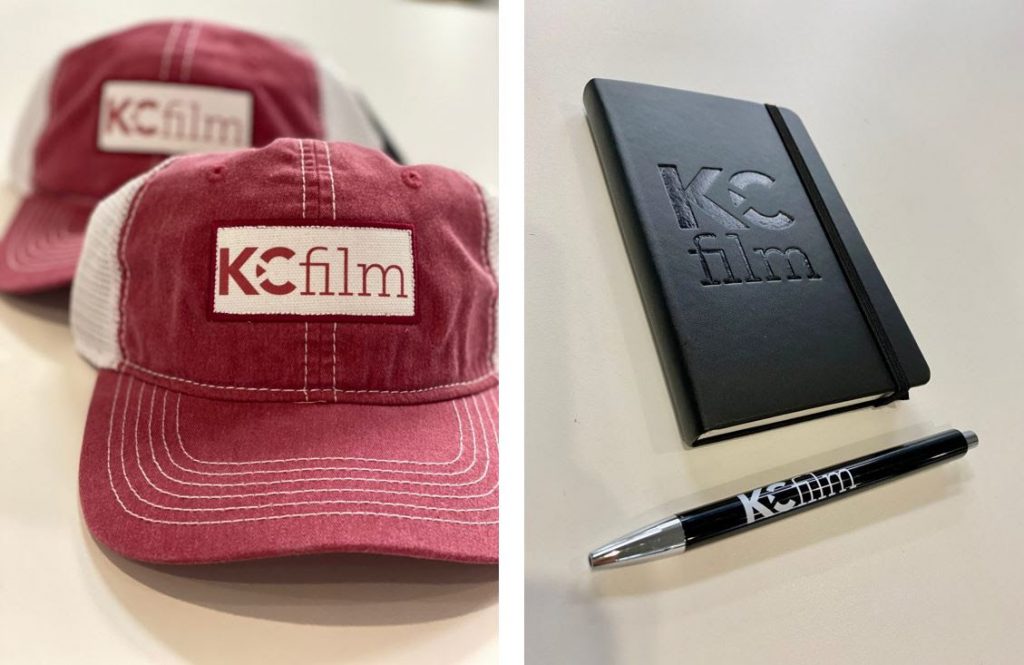 "We have been exploring ways to support our production industry in some way, and was inspired by the KC Support Hospitality Initiative," says Stephane Scupham, the director Kansas City Film office.
Since the hats were meant for crews, it seemed appropriate to Scupham that they be used to support crews during COVID-19. KC Film hats and notebooks/pens are being offered as a reward for a minimum donation—$15 for notebook/pens, $20 for hats, $30 for a hat/notebook/pen combo. "We understand money is tight right now for many people," says Scupham. "We will gladly accept any donation amount, and it's greatly appreciated."
All donation proceeds go toward purchasing gift cards to area retail stores and grocery stores. Area film crew members can apply to receive the gift cards.