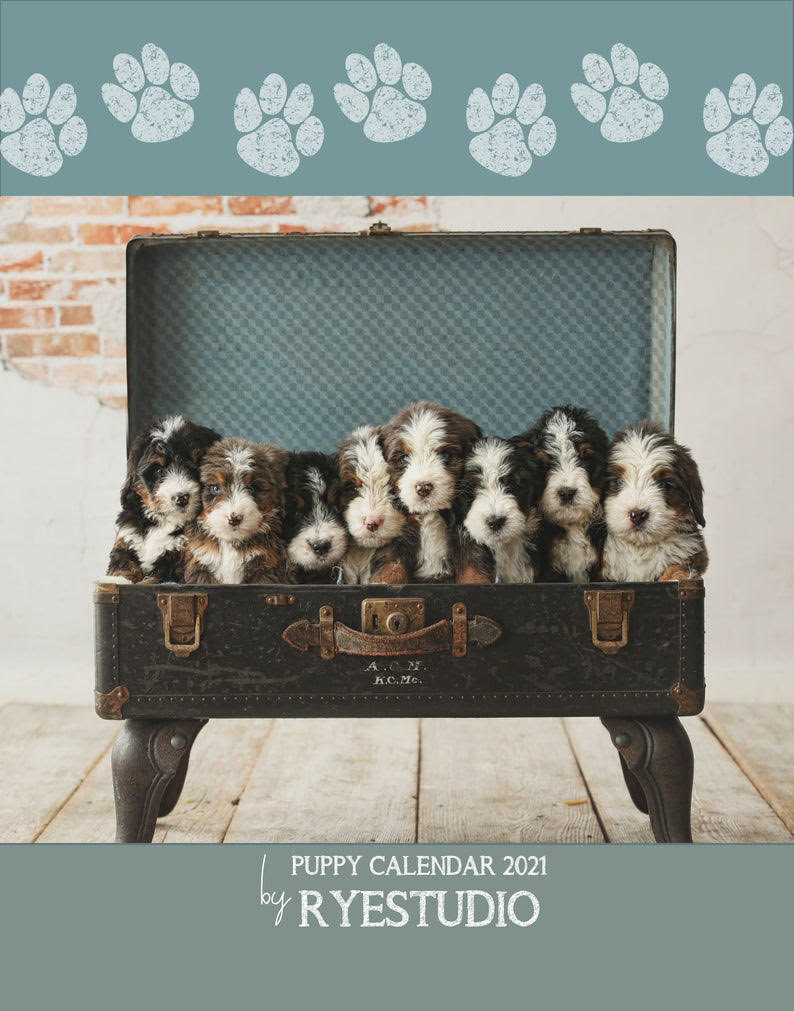 Behold this 2021-2022 calendar that's gone to the dogs.
Well, puppies, actually.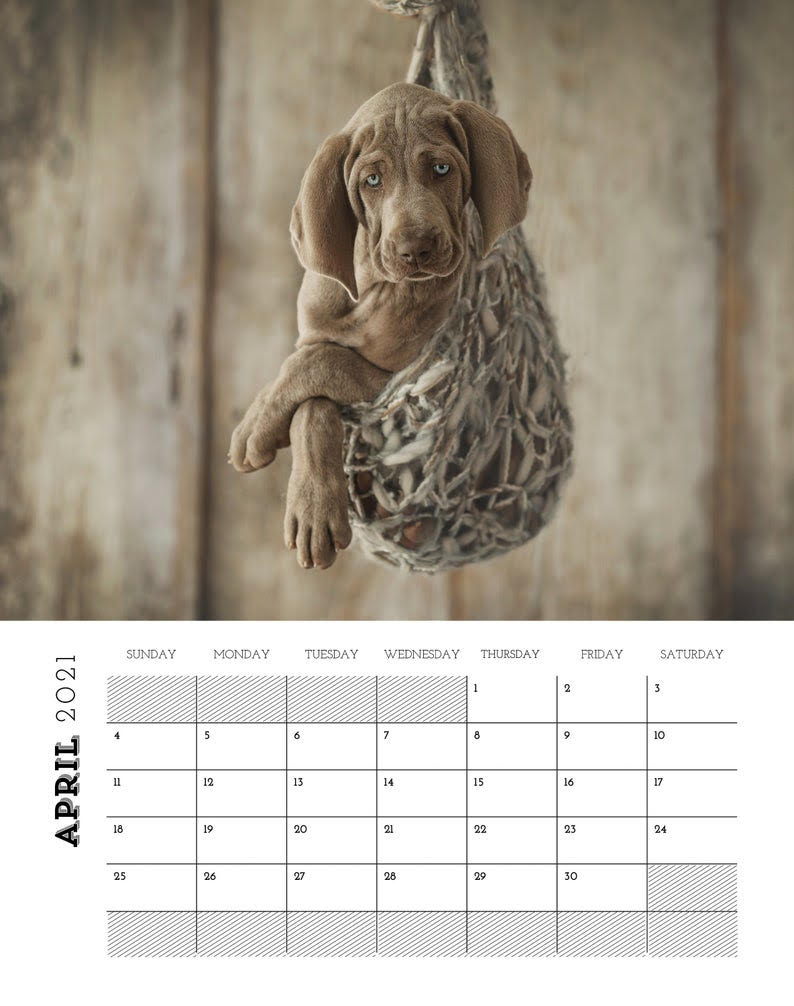 For the past 12 years, the squad at The RYE Studio in Stillwell has done an elaborate canine-centric photoshoot that benefits four local dog shelters. "We've done it the last ten years and named it Kai Days after our first Weimaraner that passed," says owner Amy Ashurst. "People bring us a bag of dog food, and that covers the session fee. Then they get a 1/2 hour session with their dog inside our studio. With their purchase of a print, clients get a free 5 x 7 for the donation."
Around St. Patrick's Day, the photo crew donates all the collected dog food to Chain of Hope, Unleashed, KC Pet Project, and Always & Furever. "We had all these great shots of these beautiful dogs, we thought why not make a calendar to share? Plus, we typically raise around 7,000 to 8,000 pounds of dog food!" says Ashurst. "We are donating $5 from every calendar to Chain of Hope this year."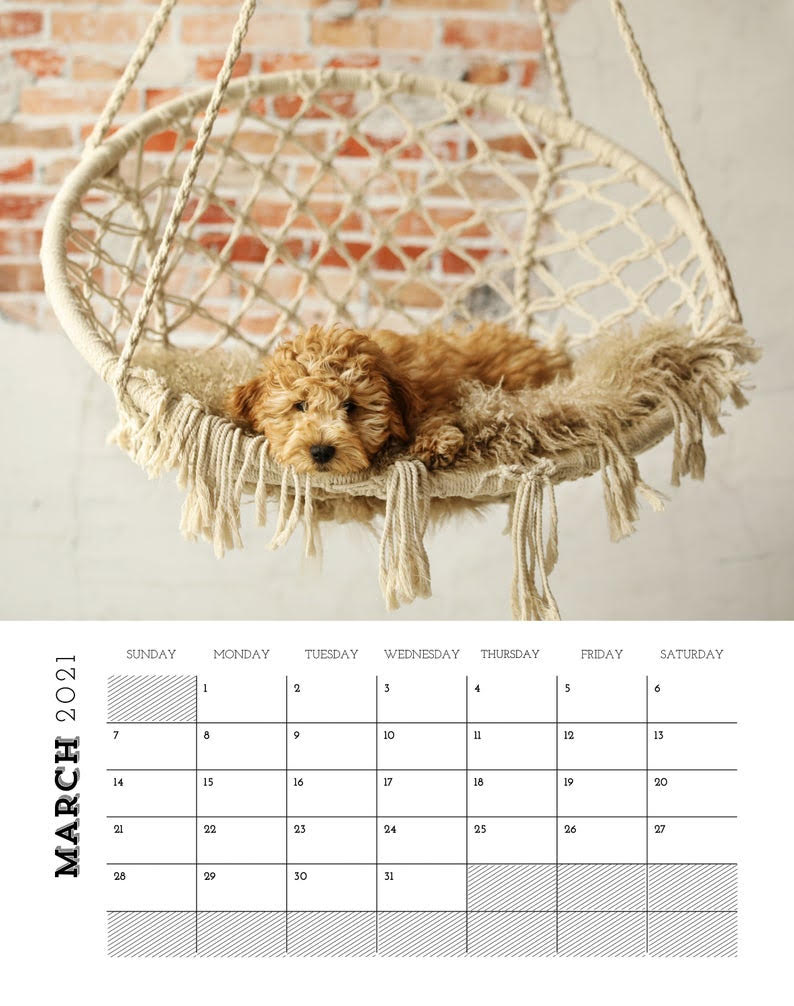 This year's calendar theme was pandemic-inspired—sorta. "Everyone and their mother (including us) got a puppy this year," says Ashurst. "We had so many photographs to pick from with all these cute and adorable puppies. And who doesn't love puppy photos? They make everyone smile, and Lord knows we all need more smiles right now—so a puppy calendar it became!" ($30.)
This calendar starts March 1, 2021 and goes through Feb 2022. You can order one now here.