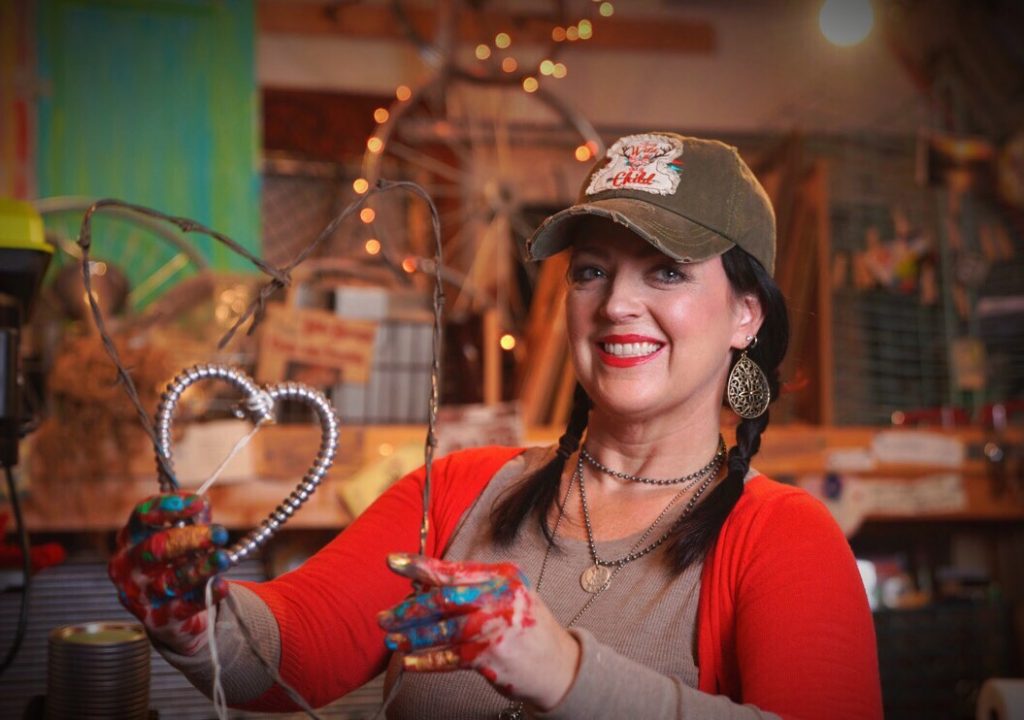 The Torn Edge's Michelle Gressel is a self-proclaimed "heARTist" or as she calls it, "a person that visually creates matters of the heART." Gressel was a former corporate wonk who decided to chuck her 9 to 5 sales gig a few years back. "The Torn Edge emerged in 2010 from being a personal journey to making gifts for friends and then on to custom pieces of functional heART that inspires the soul," says Gressel.
Based in Gardner, Gressel is now known throughout the Midwest for her whimsical, vintage, repurposed artwork. Oh, and she's kept herself quite busy—thank you very much. "It's a dream come true—and it is the hardest I have worked in my entire life," says Gressel.

We're big fans of her handmade Christmas tree ornaments that are created on paint-can lids. Talk about a fun conversation piece! They're conveniently priced at $15 but can be customized for $20.

And while we were perusing her website, we also spotted Gressel's vibrant "Daisy the Cow" print. With its psychedelic color scheme, it's both quaint and kitschy. A perfect gift to frame for the holiday. Available in both 5 by 7 and 11 by 14 prints on Gressel's beautiful cotton Torn Edge paper. Prices range from $20.00 to $45.00. Want a personalized version? Feel free to message her for more details.
Clearly, Gressel has found her calling. No wonder her artwork is popping up in local shops and galleries in the Midwest. "I love what I do for a living," says Gressel. "I want to share the message of being a 'recovering perfectionist' and wrap it with love and hope."
Spoken like a true heARTist.