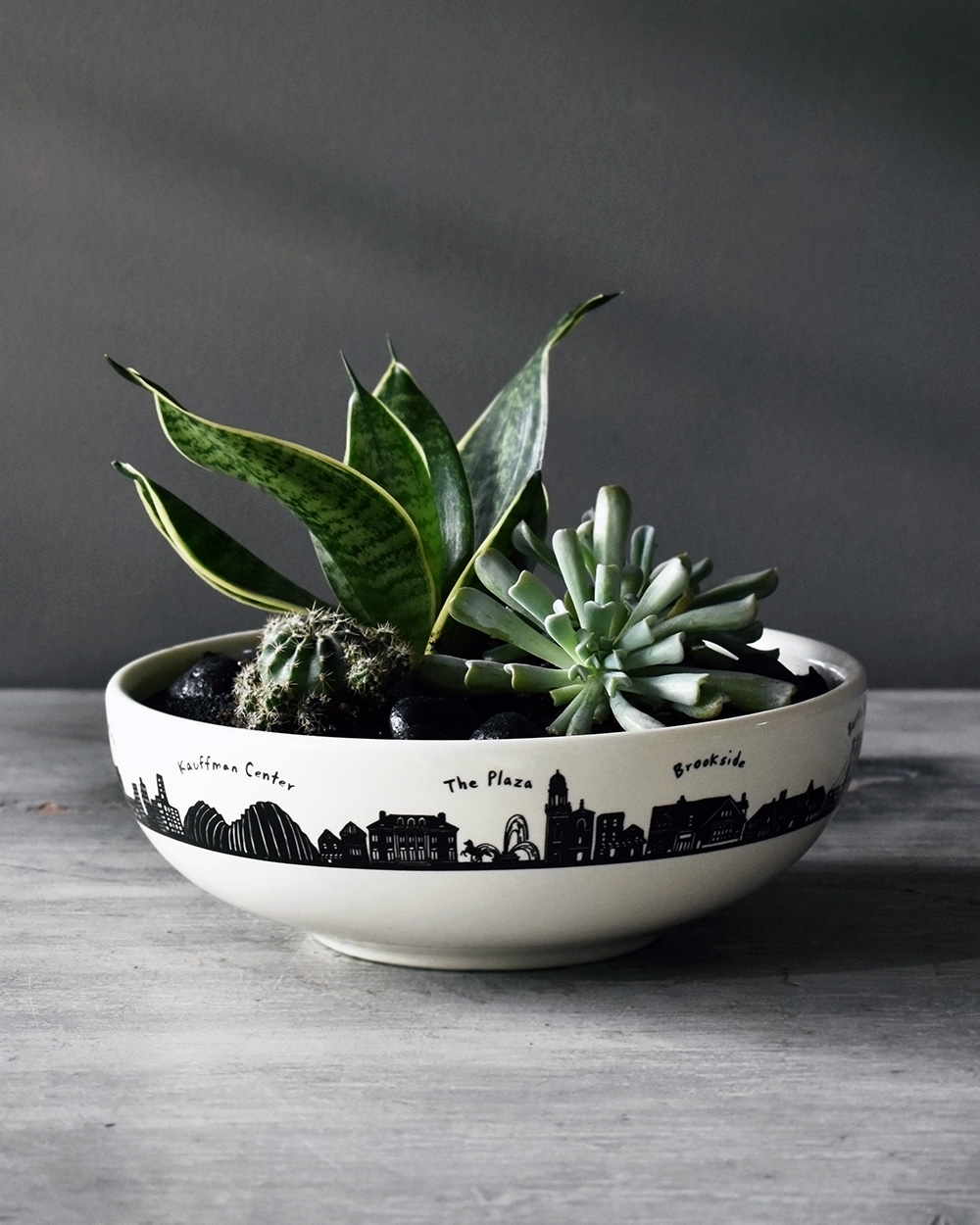 Have you had a chance to check out our stunning online Holiday Gift Guide? We partnered with some of our favorite local merchants to make your holiday shopping just that much easier. Each item was handpicked and chosen with care, so you can give your loved one a signature gift this holiday season. We promise you'll spot something that's bound to catch your eye—even if you end up scoring a little something for yourself in the process. Hmmmm—is that naughty or nice? You decide.
One of our favorites? This clever-fun Kansas City Skyline bowl courtesy of our friends at The Fiddly Fig. Conveniently priced at $36.50, it's the perfect container for flowers, fruit, or pasta. Pay a little more ($55) and they'll throw in some sassy succulents to make it just that much more eye-catching.
It's a Fiddly Fig exclusive design. Pair it with Kansas City landmark mugs and you've got a perfect present with a one-two punch.
If you've got a white-hot minute for retail therapy (and who doesn't, really?), take a gander at some of our other local gift offerings. From stocking stuffers to luxe items, it's easy-peasy online shopping at your manicured fingertips.