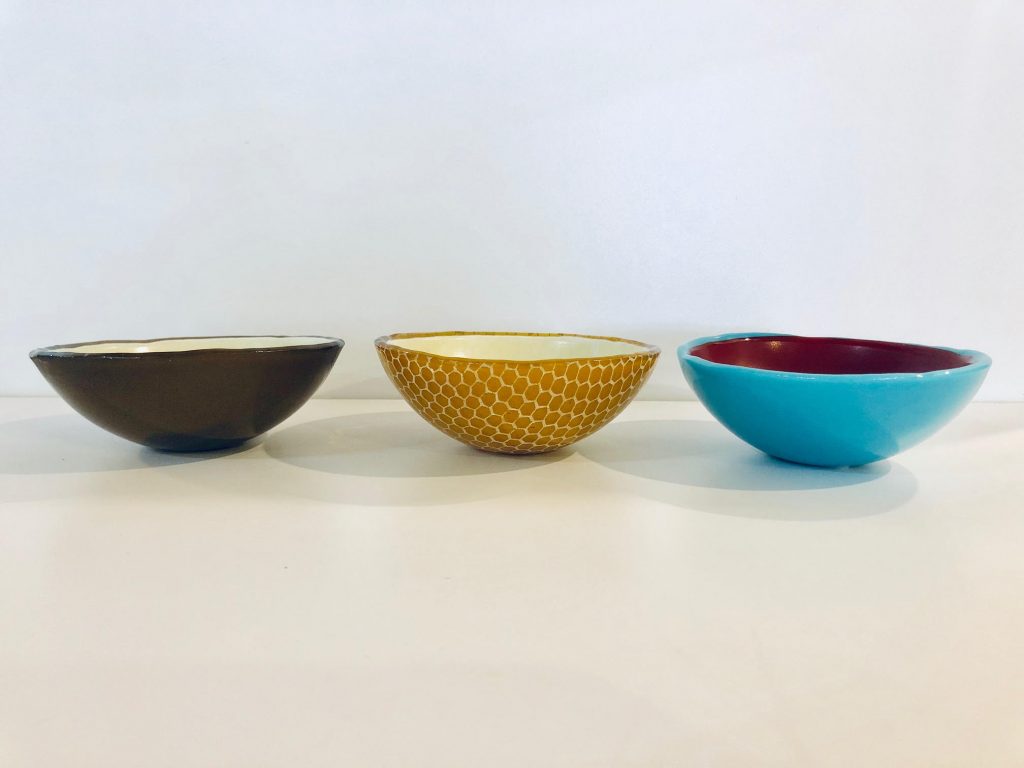 TallulahBelle's in Overland Park knows a thing or two about girl power. 90 percent of the artists in the shop are women. The store eschews anything mass-produced, so wares you find there have been carefully selected—including Kiku Handmade's whimsical glass bowls. One look and you'll notice how functionally kitschy they are. Artist Laurie Freivogel spent over a year honing her craft and finding a tried-and-true technique to her creations. "Using fine enamels, I print with multiple screens onto layers of glass to create depth and, using my knack for color and composition, pair it with an amazing glass color palette," says Freivogel.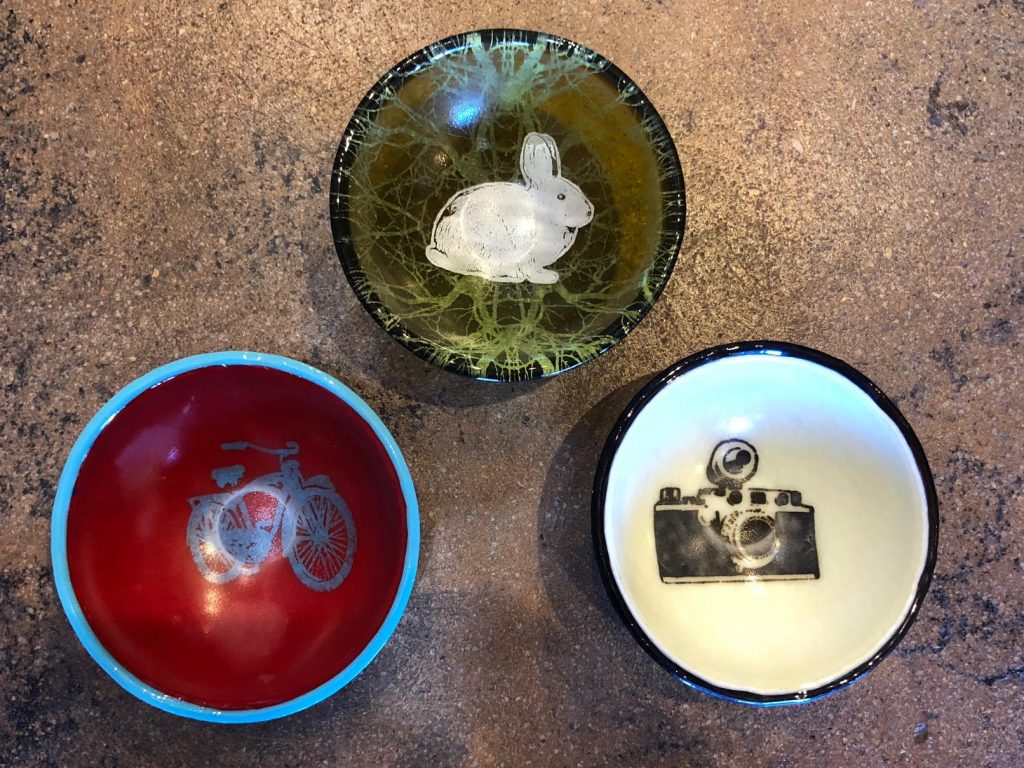 The super-shiny bowls are screen-printed, kiln-formed glass, 5″ round and about 2″ high. As Freivogel says, "Small bowls are great for fruit, olive or nut bowls, salsas and dips, hold small trinkets and make cute decorative accents. They are food safe and we recommend hand washing, though they can go in the dishwasher."
We immediately noticed the quirky imagery inside the bowls. Honeybees and bunnies and bikes—oh my! "My drawings are primarily inspired by pop culture, pattern and nature," says Freivogel. "One thing I especially love about the ability to print an image on glass is that it enables me to do a variety of custom work for my customers, which has become a specialty of mine."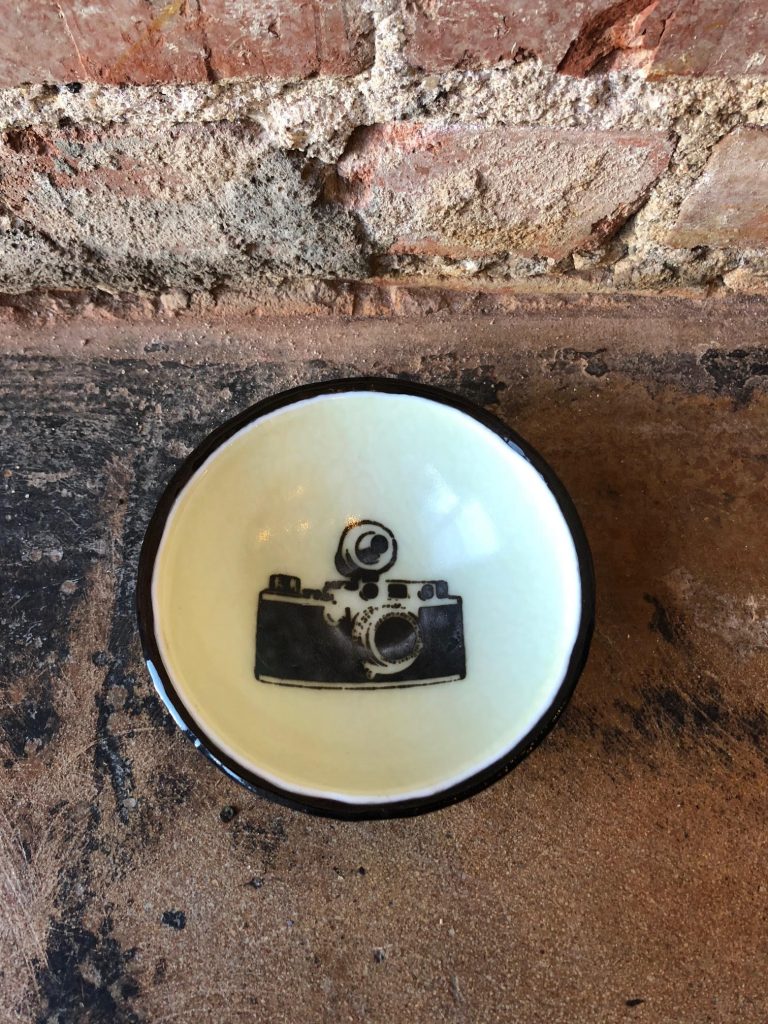 Priced at $48, you'll find a variety of designs from which to choose. Want the perfect housewarming gift or a conversation piece in your kitchen? TallulahBelle's has your back. These glass bowls are painstakingly made with love, creativity—uh, and a 1400-degree kiln. "I'm a practical girl so most of my pieces are as functional as they are pretty," says Freivogel.