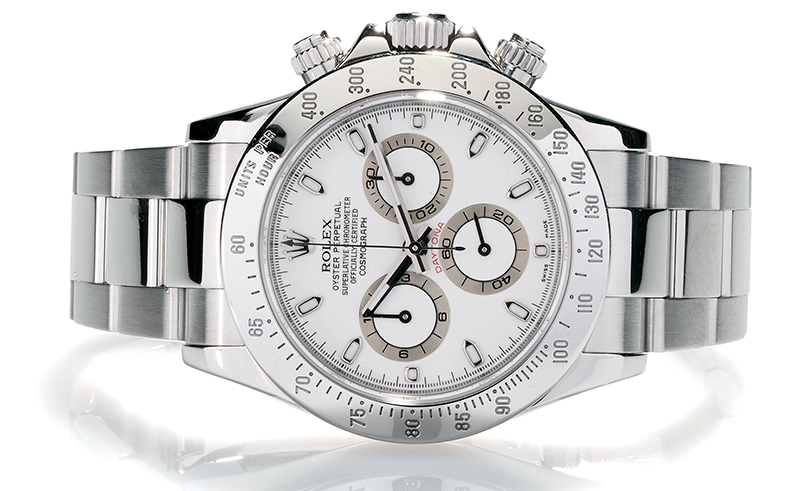 Sponsored content:
Unlike many other luxury objects that a person purchases from trips to designer clothes, often buying fine jewelry offers an element of value retention, meaning that when you eventually sell the piece, you are able to recoup a respectable percentage of the initial purchase price. There are categories of the industry that are currently experiencing rapid appreciation.
The most notable of these is Rolex watches. The advancements in technology and societies embracement of peer to peer selling, along with the growing appreciation of pre owned luxury goods has dramatically increased the value of Rolex watches.
Rolexes exacting production standards produces far less new watches than there is global demand, thus creating ultra strong and appreciating values in pre owned Rolex models unlike ever before. Consumers are now able to sell many Rolex models for significantly more than they initially paid.
Watchmaking is a dying art, and every Rolex is hand-assembled by an expert horologist. There are simply not enough skilled craftsmen to keep up with the demand. New luxury resale websites are providing something consumers have never had before when buying online: expertise. These websites have an army of experts who can verify an item's authenticity before it ever gets listed so the consumer can feel confident in buying a pre-owned Rolex, making Rolex watches more liquid than ever.
Currently, the most sought-after models are the Submariner, GMT, and Daytona. Some of these are so in demand that you are able to sell them for more than you originally paid for them. One such model is the Submariner 116610LV, commonly referred to as the "Hulk" for its green dial and bezel. This model originally retailed for $8,950, but depending on the condition sellers can get as much as $9,000 – $10,000 for this watch.
Another such model, which also happened to be nicknamed after a superhero, the GMT Master II 116710, or the "Batman" has a high selling price. This watch originally retailed for $8,950, but sellers can get as much as $9,500 depending on the condition.
Even the most recent all-steel black ceramic bezel Submariners like the 116640 are seeing really strong offers from buyers. This watch retails for $8,850 and can usually be sold for $6,500 – $7,000.
The primary similarity these super popular watches have in common, besides a superhero nickname, is that they are both the stainless steel sports models.
This seems to be the sweet spot for second-hand Rolex watches.
Due to these unbelievable resale values, if you've been considering upgrading your watch or no longer wearing yours, now is the perfect time to sell. Interested in finding out how much a buyer will pay for your Rolex?
For a free, no-obligation quote, contact Diamond Banc, one of the nation's top online Rolex buyers and jewelry equity lenders. Diamond Banc also has an office conveniently located in Kansas City, on the Country Club Plaza. Don't want to sell your watch, but need funds now? Diamond Banc is the premier Rolex equity lender in the country and can offer you top dollar when you use your Rolex as collateral for a loan. Take advantage of this market imbalance while you can. It is likely it will be short-lived.
---
How much can you get for your Rolex?
Various factors go into how much value your Rolex watch holds once pre-owned. These include:
Condition of the bracelet, case, crystal, and movement
Popularity of the model
Materials that make up the piece (gold vs. stainless steel, factory dials, diamonds, etc.)
Prevalence of the pieces on the secondhand market
Box, warranty papers, and extra links can add hundreds of dollars to the value
To get a quick idea of your Rolex watch's current value, you can use Diamond Banc's proprietary "Rolex Value Calculator" at no cost or obligation today!