Sponsored content 
Kansas City clothier Peter Arvan was a trendsetter for decades here in the metro. From humble beginnings growing up on the island of Zakynthos, Greece, Arvan moved to Kansas City in 1956. (Small world, he met his wife, Mary, while in Athens, Greece and became better acquainted when they boarded the same boat to America.)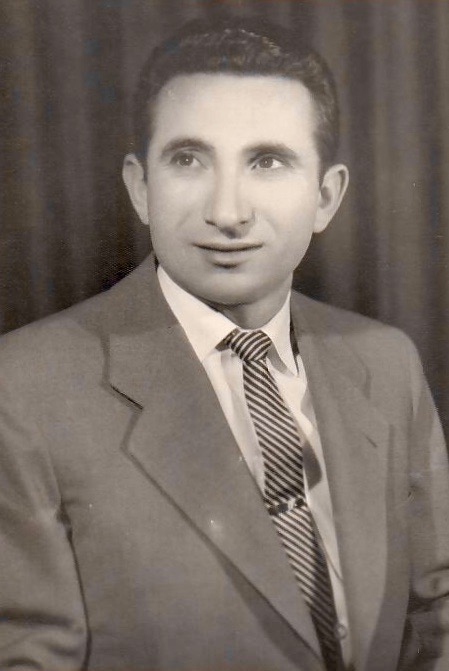 Once Arvan found his footing in Kansas City, he began working for the illustrious Jack Henry as a tailor. To say Henry taught him everything he knows would be an understatement. The most important lesson he learned? Creating a profound and personal connection with the customer.
Armed with that insight (and inspiration from Henry himself), Arvan started his own tailoring business and eventually opened Peter's Clothiers—a clothing store founded on focused, one-on-one custom-fitted customer service. He didn't just cater to his clientele, Arvan got to know each and every customer. "Customers really liked the family touch. You went there, and you met the owner, his wife, the grandkids," says Peter's daughter, Andriana Arvan. "It was a personal, homey environment with the highest-end in men's clothing. When you left, you didn't have to worry about anything—you were well taken care of."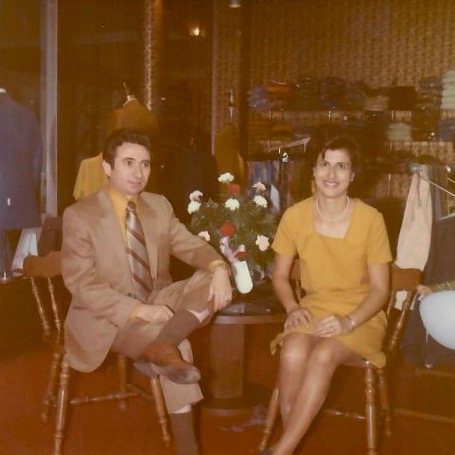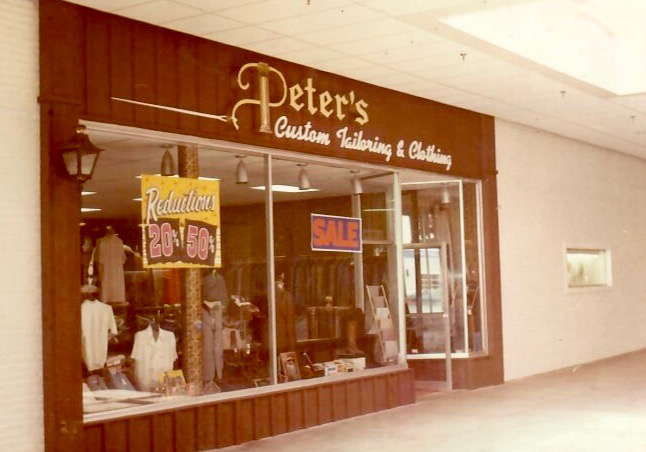 The shop was a family affair from day one. Mary was instrumental in starting and helping grow the business. In the early days, she worked alongside Peter in the tailor shop, cultivating a burgeoning clientele while keeping watch over her four children in the store. Business took off thanks to the Arvans' fervent attention to detail. "He started so small and made it into a good-sized store," says Andriana. "He knew how to make clothes look good on a person. He gave his honest opinion. He was so proud when the customer was happy and satisfied."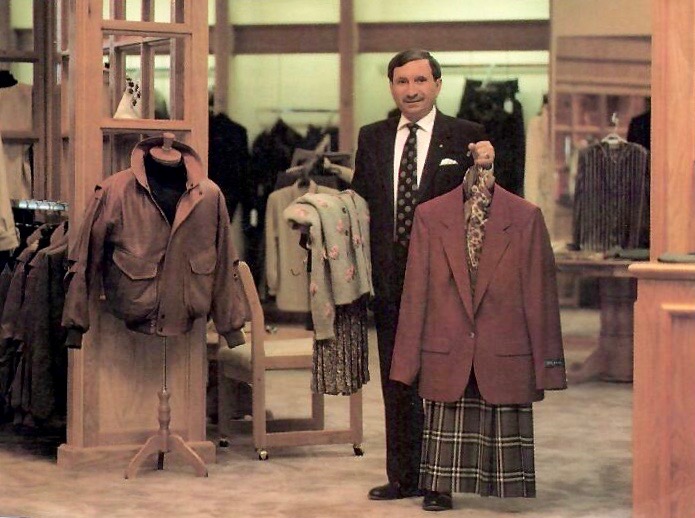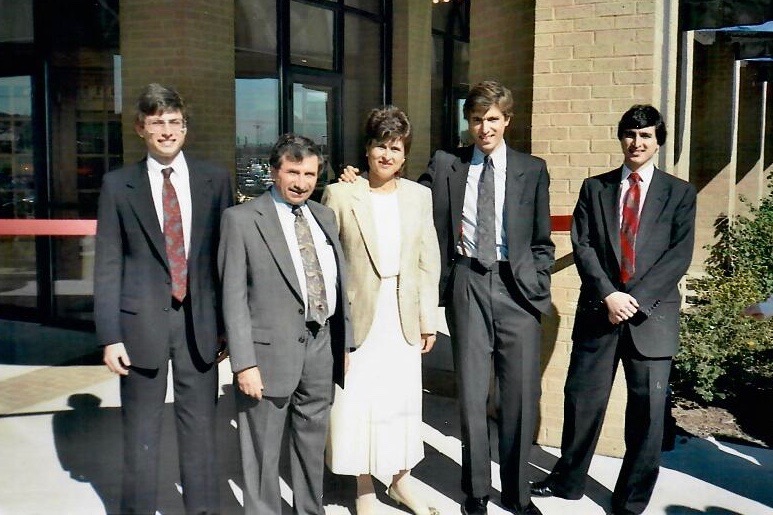 Arvan's three sons eventually joined the family business, taking cues from their dad who, by now, was a prolific haberdasher in Overland Park. "He was a pretty big name. People sought him out. People sought out his sons," says Andriana. "He was well-loved and well-respected." Ultimately, Arvan and sons decided to consolidate under the Jack Henry name. It was a full circle moment for Arvan, who had started his career 30 years earlier under Henry's watchful eye.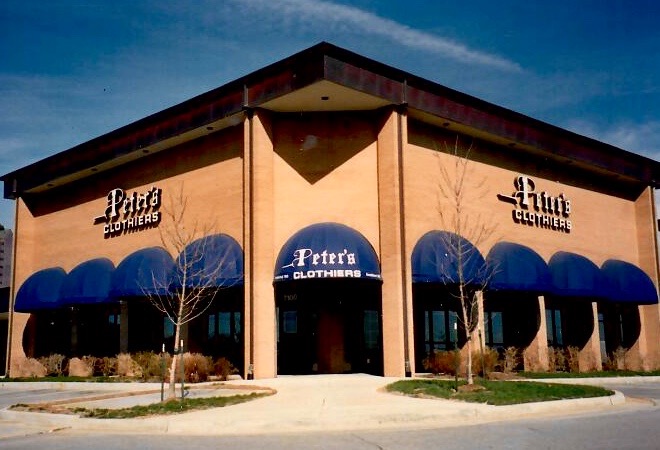 Ultimately, the store re-branded as Byron and found renewed success doing what they do best—dressing men to the nines, while keeping that customer-centric focus for which they were renowned. Alas, while the move to the Plaza was good for business, the family waxed nostalgic about their time in Johnson County. "People did not want Peter's Clothiers to leave Overland Park," says Andriana.
Last week the family announced some big news they had been keeping close to the (perfectly tailored) vest. Despite robust business, the Arvan family has decided to close their flagship Byron location on the Plaza in mid-January. The plan is to return to 123rd and State Line where they will reopen the ever-popular Peters Clothiers. (Never fear, shoppers! The store's trendy Byron line will continue in earnest. It will now be one of several lines of upscale men's clothing from which to choose.)
The family says they'll miss the Plaza, but their triumphant return to the suburbs is a renaissance. "I'm sorry to leave the Plaza location. It's been great, and we've loved the environment," says son Jerry Arvanitakis. "But going back to the south Kansas City area—well, it's almost like going back home and that's very exciting." Mary Arvan is excited about the store's homecoming as well. "I always liked that neighborhood. We were there for over 30 years," says Mary. "People always ask, 'When are you going to come back?  We miss you guys!' We want to bring back the family store."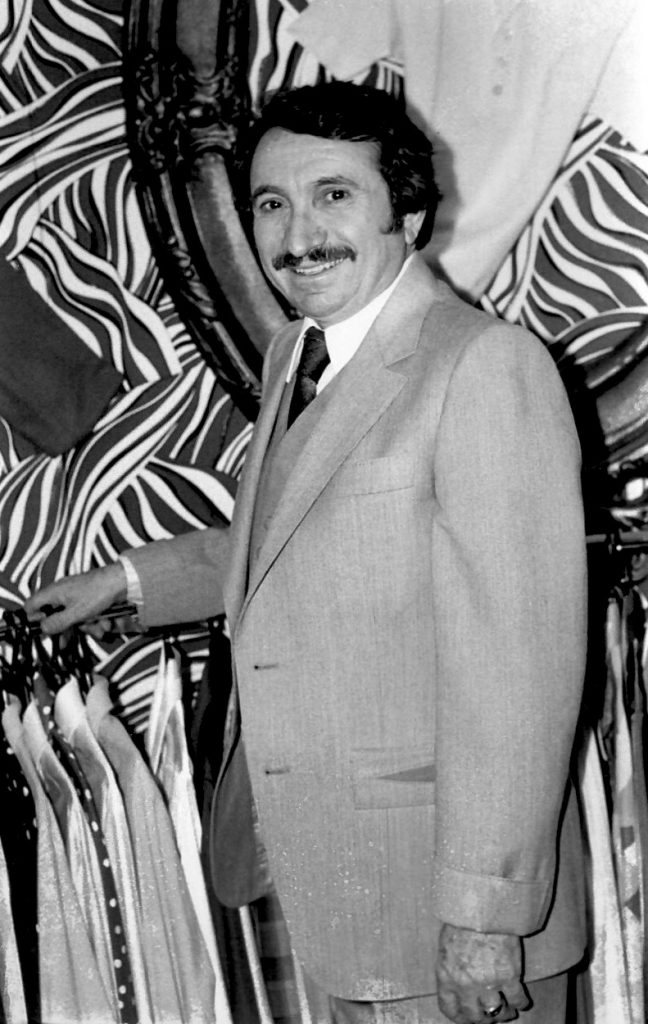 Arvan's history and heritage will live on again as Peters Clothiers in an area where he grew his tailoring business into a retail empire. His sons guarantee to carry on Dad's legacy down to the last impeccable stitch. "My father was a perfectionist. He wanted his sons to pay attention to every detail as well," says Andriana. "Peters was always the place to go for personal attention and the latest styles. Peters thrived because of the one-on-one service—and it will again."
Kansas City has been buzzing about Peters Clothiers recent announcement, which includes its rebranding and upcoming move. Details are still being finalized about its new location, but they promise to keep their beloved customers in the know. "My dad considered all his customers friends. He knew everything about them," says Andriana. "The reopening of the store embodies all that. It will be a new era of personal attention."