They did it! After trailing by 16 points in the first half of the NCAA Championship game against the North Carolina Tar Heels, the Kansas Jayhawks made a historic comeback to win the game 69-72.
It was a game many Kansas fans won't soon forget, and that calls for a little shopping spree for memorabilia. 
Here are five things worthy of celebrating the win.
Charlie Hustle's National Champions Apparel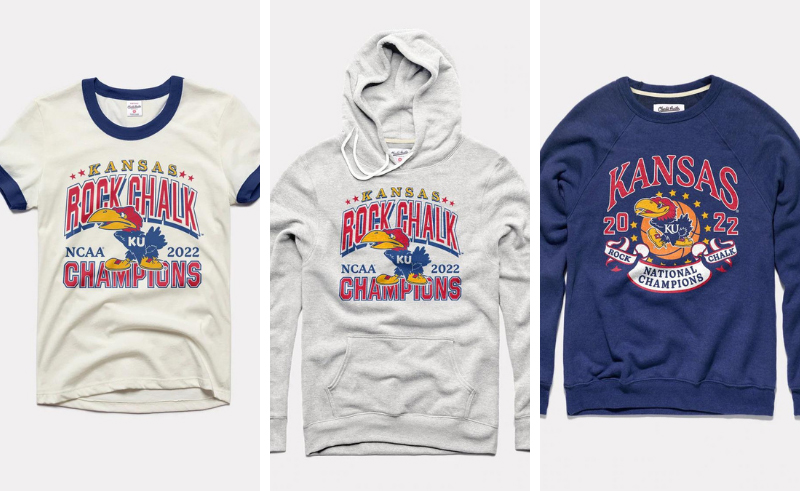 Nothing says team pride louder than a tee you can wear again and again. Charlie Hustle has a full lineup of men's and women's tees, crewnecks, and hoodies sporting an ode to our national champions.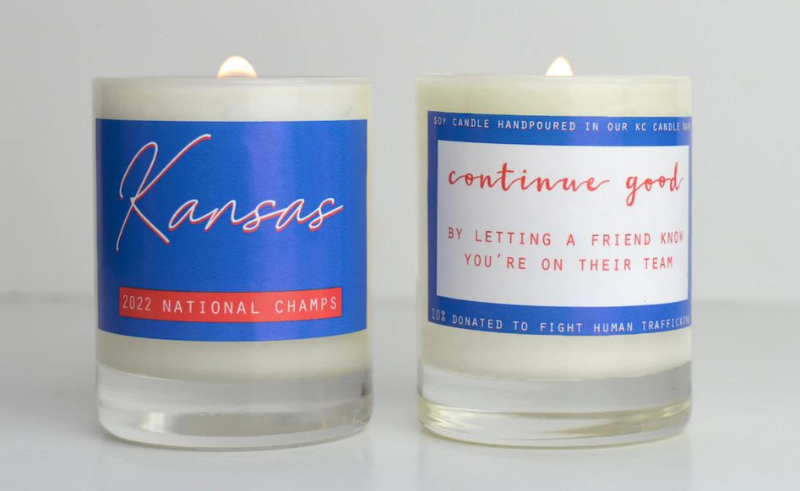 Ever wonder what a championship win smells like? Light the wick of Continue Good's Kansas Candle and you'll be treated with scents of sweet cinnamon, fir, and orange peel. The candle sports a label that reads Kansas 2022 National Champs in red and blue—a subtle way to keep celebrating the team every time you light the candle.
KU Bookstore's Championship Collection
The Kansas University Bookstore is a one-stop shop for all things championship related. Here you'll find the official team national champions shirt, plus a range of other tees, crewnecks, sweatshirts, hats, flags, towels, books, cups, ornaments, blankets, and even a national champs autograph basketball you can take to get signatures from the team.
Painting Petunias' Champs Tea Towels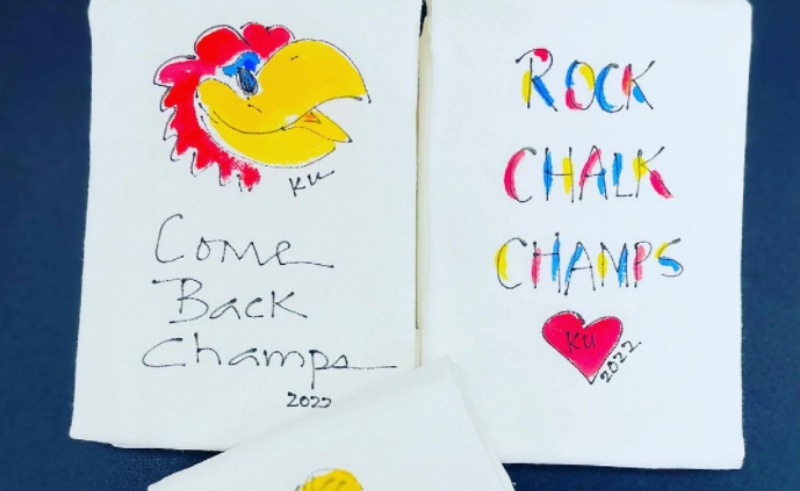 Local artist Michelle Spigarelli is known for hand-painting tea towels with watercolors and ink that highlight our favorite things about Kansas City, and she's just released a KU Champs collection that's perfect for adorning our kitchens. Choose from three designs: Come Back Champs, Rock Chalk Champs, and Champs 2022.
Union Station's KU NCAA Champions Poster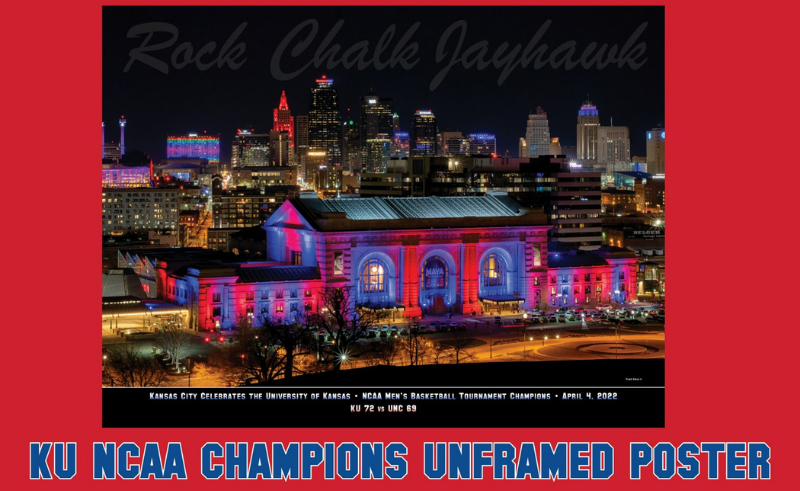 If you've driven around downtown Kansas City over the last few nights, you probably noticed the city bathed in twinkling lights of red and blue. This poster from Union Station freezes the city at the peak of Kansas Jayhawks pride—what a site to behold.