Sponsored content:
Long before the creation (and subsequent popularity) of strip malls, The Crestwood Shops had already cornered the market on one-stop shopping. After three years of construction, The Crestwood Shops opened in 1921 as one of J.C. Nichols's first neighborhood shopping centers. "Over that period of time, it was done in three different sections, initially the lower section near Aixois was the first section and then built up the hill," says Todd Miller, owner of Charlecote Antiques and co-owner of Crestwood Shops, LLC. "For Nichols, this was his vision of building something like Colonial Williamsburg, inspired by a trip he took years earlier."
Countless shops have come and gone over the decades, but the unique shopping Mecca still retains its original charm. This year the shops are celebrating their 100th anniversary with a blowout, 3-day bash, October 7 – 9th. (More on that in a minute.)
Back in the Day …
When the shops first opened in the early 1920s, there were a scant 2,000 homes in the area. Then, Crestwood shoppers frequented the stores via Kansas City's first streetcar line. "We were on the original streetcar line, now known as the Trolley Trail," says Miller.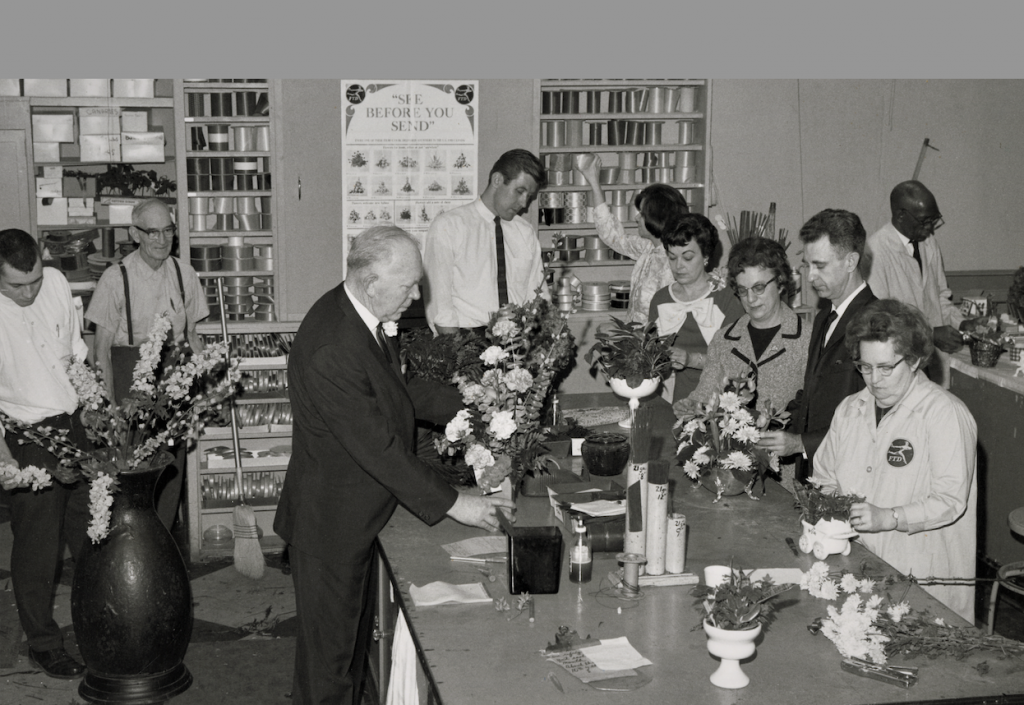 Crestwood Flowers's (and co-owner of Crestwood shops LLC) Ruth Ann Swearingin says the evolution of the stores coincided with sheer customer necessity. "Back in the 20s and 30s, when the shops first started, wives didn't have cars, so they needed conveniences, food, or services close to their homes," she says. "In those days, Crestwood had three grocery stores—Piggy Wiggly, A&P, and Muehlbach & Sons Grocery Company. There were also two drug stores, three beauty shops, and a barber shop."
Swearingin adds, the shops have much more variety these days. "Now we have more one-of-a-kind types of local boutiques and businesses." When we asked for the types of tenants that had been in the shops over the years, Swearingin says. "There's been a bit of everything— including a Christian bookstore, a turquoise jewelry store called Treasure of Santa Fe, an international travel agent. architect firm, upscale designer stationary store, camera repair, and, of course, Sebree Galleries."
The list of retailers has run the gamut, from a ladies hat store, upholsterers, and music shop to bakeries and a even a butcher. Swearingin also stakes claim to being the oldest tenant in the Crestwood family of shops. "Crestwood Flowers started in 1932," she says. "And I've been there 42 years."
"Interesting Retailers"
Now Crestwood Shops is filled with an exclusive array of local merchants. "That's what we liked about it when we bought it and what we've maintained over the years—interesting retailers," says George Terbovich, owner of George and co-owner of Crestwood, LLC. "It's the most interesting retail space in our city. Since the Plaza has lost much of its original definition, it makes our block just that much more special."
Today, Crestwood Shops are comprised of countless established, beloved shops and eateries. (The French-themed restaurant Aixois, for instance, is poised to celebrate their 20th anniversary this year as well.) "Individual and locally owned—that's our standard and we've never deviated from that," says Terbovich.
Underdog Wine Co.'s owner Ryan Sciara always yearned to have a shop in Crestwood. "It was a three-minute walk from my house. We would walk around the neighborhood all the time and we always thought about how cute the little shops were," he says. "We moved in in 2014 and we love it. It's the perfect little street—tons of business and support from our neighbors during the week and, on the weekends, it's destination shopping for out-of-towners."
Sciara adds that knowing all the shop owners personally is an added bonus. "Plus, it's like Cheers. I know almost every customer who walks in by their first name. A lot of the shop owners can say the same."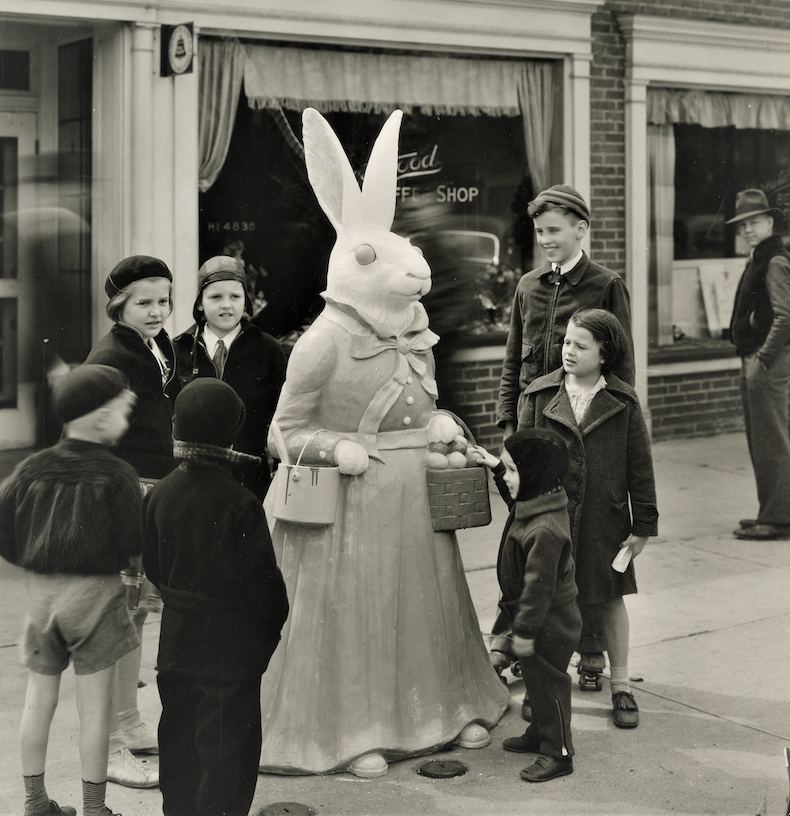 A Party 100 Years in the Making
To celebrate the shops upcoming centennial, shop owners are pulling out all the stops for three nonstop days of shopping and fun in early October:
Thursday, October 7th
"The first event going into the weekend will be a Roaring 20s themed block event and elaborate cocktail party," says Miller. Shops will be open for extended hours from 5 – 8 p.m. Live entertainment from a jazz trio will be provided as well. "In each of the different stores, there will be a photograph of days gone by—complete with history and bio of what was happening in that store," says Miller. "We're encouraging guests to enjoy the block like they did over 100 years ago!"
Friday, October 8th
Normal shop hours will resume, but each shop will have a 1920s specific topic that includes demos throughout the day. (Want to know how tea was prepared in the early 1900s? Swing by the Tea Market to take a walk back in time.) "William Worley, a former professor at UMKC, will offer two different lectures, 11:00 am and 3:00 pm, about the long history of Crestwood," says Miller. "He has a lot of insight. And then you can resume shopping!"

Saturday, October 9th
Two words: Street Festival! On Saturday, 55th street will be shut down to accommodate an endless stream of food trucks and vendors. Guests can expect live entertainment from Guadalupe dancers and a jazz trio. KC Pet Project will be on hand with pet adoptions and retail throughout the day.
For organizers, it's a chance to showcase all the amazing things Crestwood Shops has to offer, including its impressive legacy. "Remember, we were here before the Plaza and Brookside," says Miller. "I'm excited to look back at the history and concept of how our shopping center has remained lined with unique, individually owned, upscale boutiques and businesses."