Because everything is all-red-all-the-time in the city right now, we went on an exhaustive hunt to find Chiefs paraphernalia you didn't even know you needed—or that existed.
If You Like It, Then You Should Have Put Some Bling On It
Behold this large Kansas City Chiefs Swarovski-crystal football helmet. We have never seen anything so beautiful in our lives. Save your pennies, the price tag is just under $10,000.

Banners, Baby!
Check out these massive commemorative banners from our friends at LargePrinting.com. They celebrate our back-to-back AFC wins (and hopefully, our upcoming repeat at the Super Bowl.)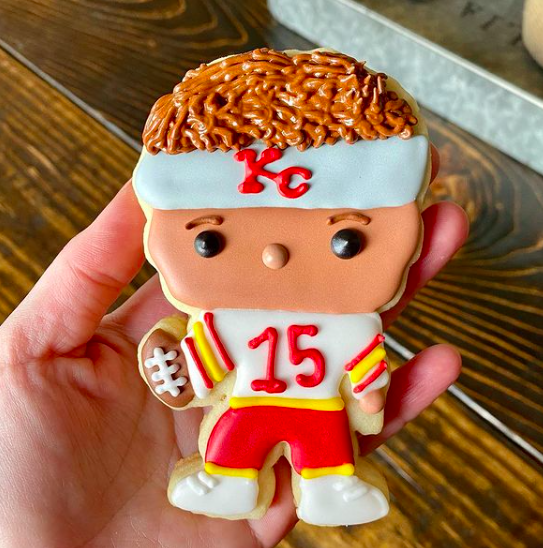 Wanna Cookie?
These spot-on (and cartoony-fun) Patrick Mahomes cookies from Sarah's Sweets & Treats are almost too cute to eat—almost. Maybe we could send some to the Bucs who literally want to rip Mahomes head off? Nah.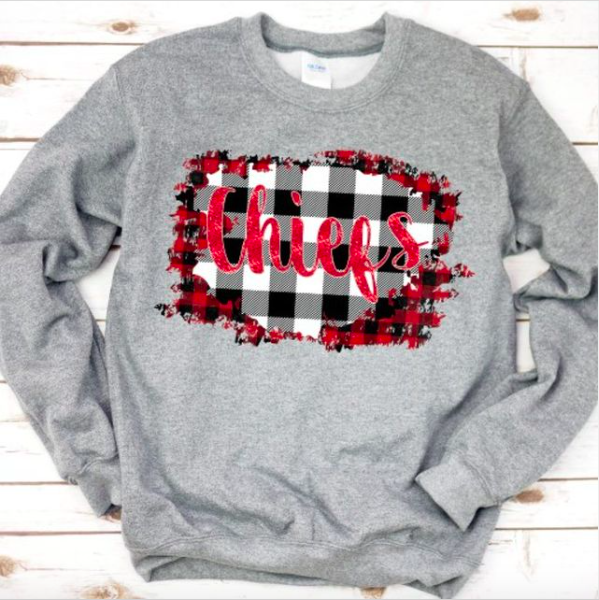 Get Sweaty
We love anything bejeweled, bedazzled, besparkled or, um, bembroidered. It's no wonder this loud and proud sweatshirt from Glitz & Glam Manhattan caught our eye.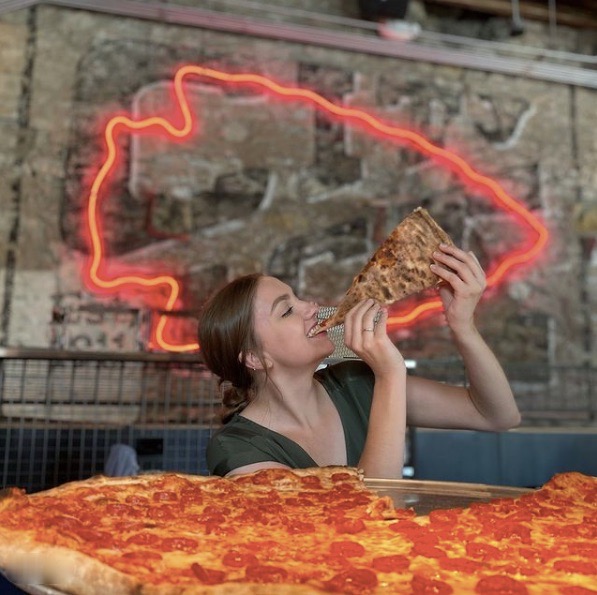 'Za-licious
There's pizza, then there's the build-your-own pizza at Fat Sully's in Westport. Need to feed an army with red pepperonis and golden cheese? Choose their supersized whole pie. Their thin, crispy house pie is a gargantuan 26 inches.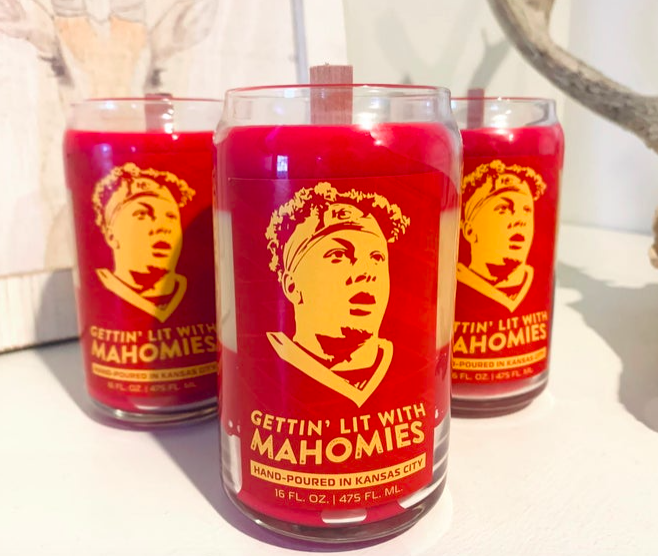 A Candle Too Hot To Handle
If you ever wondered what Patrick Mahomes smells like, it's apparently ginger, saffron, oakmoss, and sandalwood. Craft Beer Candle's "Gettin' Lit With Mahomes" is hand-poured here in the metro—and now we're obsessed.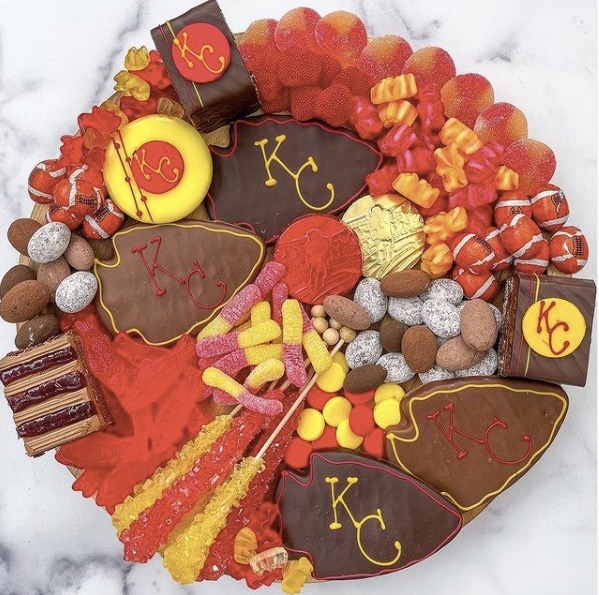 Sweetie Treatie Charcuterie-tie
Chiefs fans—we love it when two local companies team up! In this case, Grazing KC and Andre's Chocolates have tag-teamed to creat a customized dessert board with game day treats. Even better? They're giving it away to one lucky winner—and it will be delivered right to your door before game day!