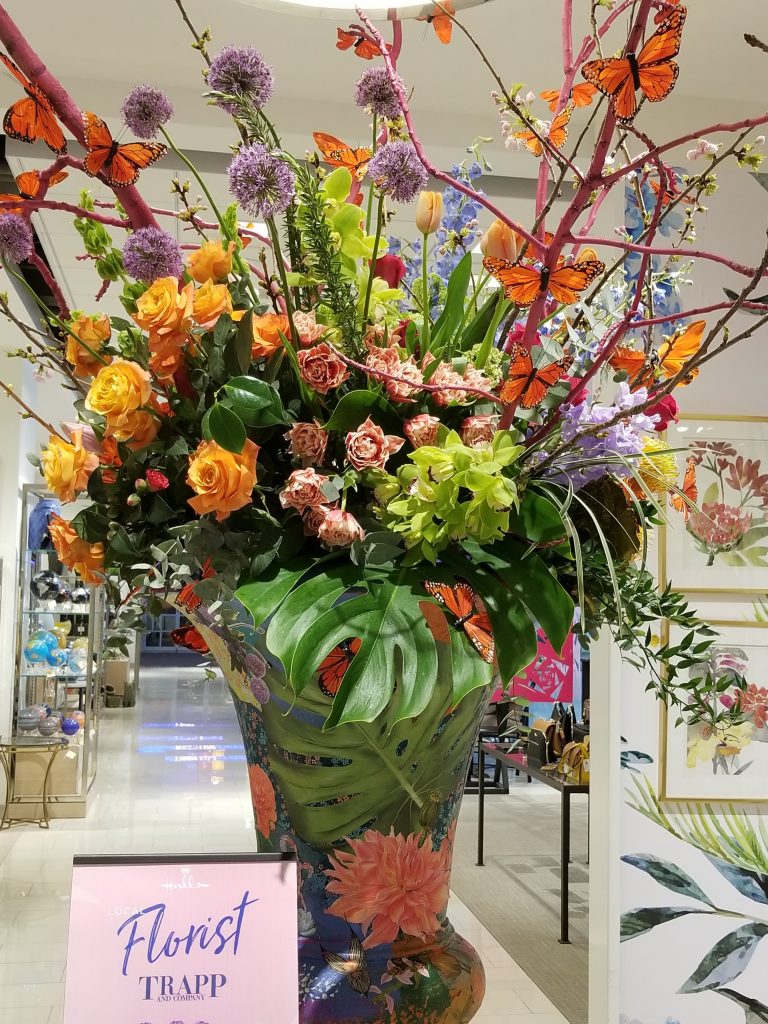 Talk about flower power! Today at Halls Kansas City, nine well-known florists from around the metro were busy putting the finishing touches on a dizzying array of floral installations. The goal? Transform the shopping mecca into a live floral exhibit for its upcoming Spring Style Event, which starts tomorrow.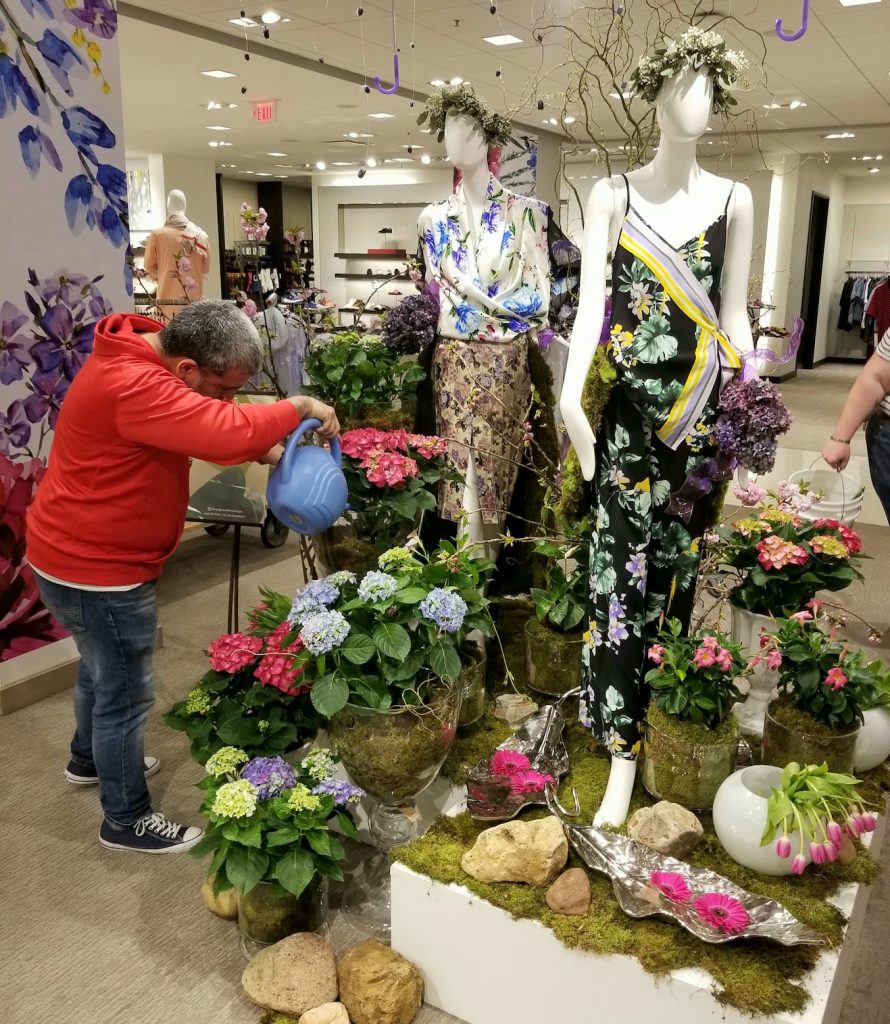 "This is the first year we've done this. We cut the florists loose to do what they wanted," says Halls president Kelly Cole. "It's the perfect time to look in your closet and see what you'll need to update—like bright colors and floral prints."

According to Cole, floral prints are one of the hottest trends of the season. Fresh spring fashions are paired with the elaborate floral displays sprinkled throughout the store—everything from traditional arrangements to dresses and accessories built from flowers.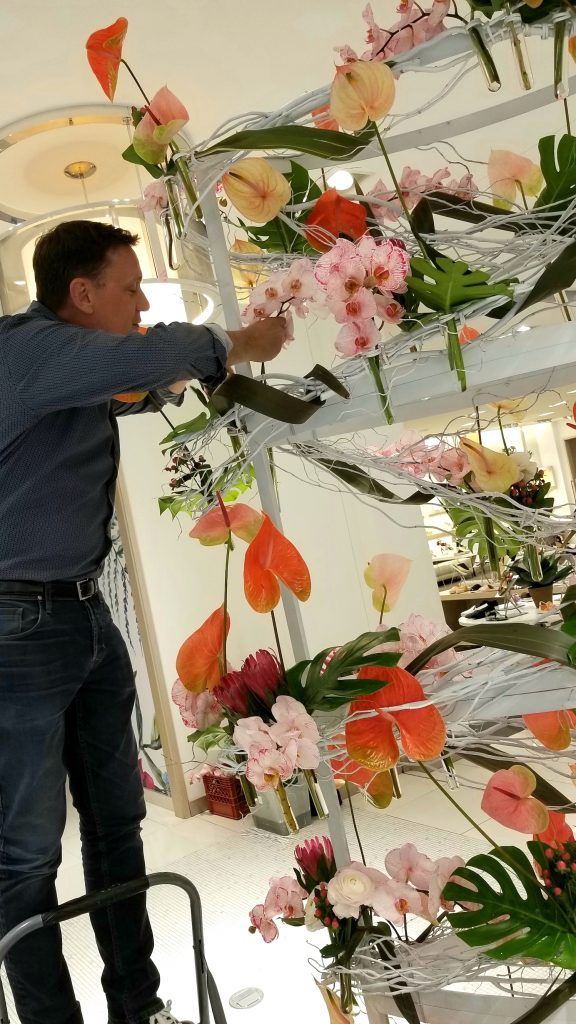 The Spring Style Event continues through Sunday.