Sponsored content
Winter is coming. And if your outerwear options are seriously lacking, may we suggest a trip to visit Alaskan Fur in Overland Park? Not only have they been outfitting women and men since 1926, they are now dressing third (and sometimes fourth) generations in their fabulous fur apparel.
With so much elegance on display, it can be daunting trying to find just the right ensemble. Fortunately, we've paired it down and found furs you can easily incorporate into your wardrobe. What's in Alaskan Furs latest must-have collection? Read on!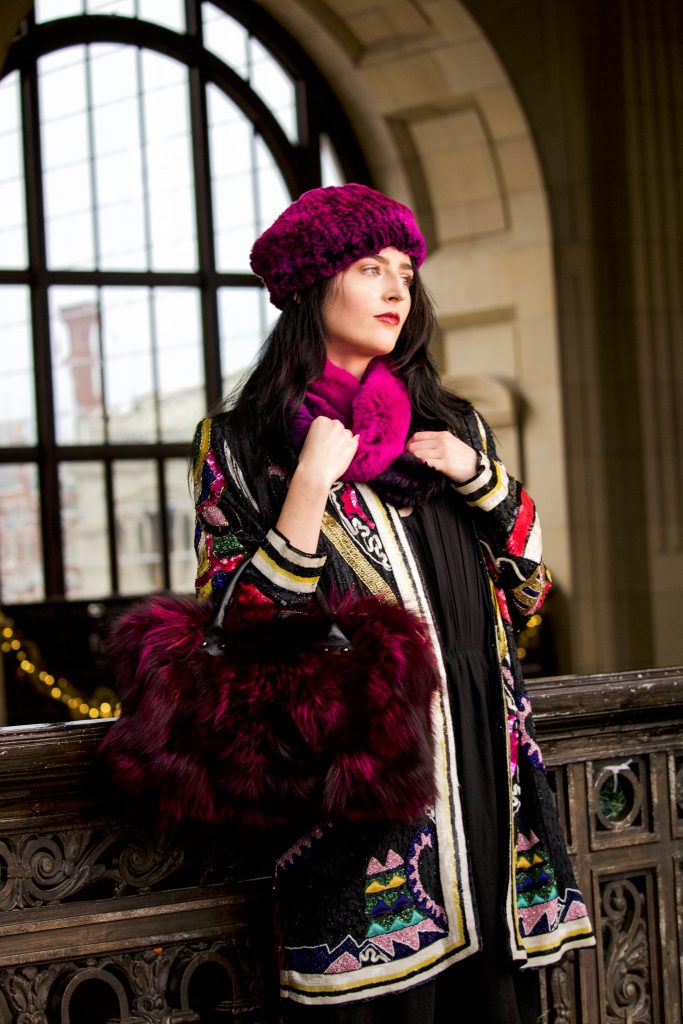 Must-Have Accessories –
Behold the perfect trifecta of fur. An attention-grabbing black and magenta combo that includes a purse, scarf, and knitted hat. "The thing about it—fur bags are super-hot," says Mary Tamburello, Alaskan Furs' director of marketing and fashion. "Anything will go with it. Fur bags can be your winter bag. You can carry it every day. It's neutral. Fur hats and scarves can be worn with a sweater or jacket. And they come in dozens of amazing colors."
With a reasonable price tag, it's no wonder these playful items are flying off the shelves. Sure, they're bound to keep you comfy and cozy no matter what the weather is, but they're also stunningly eye-catching. What's their most popular color right now? Bright red for the Chiefs—of course! Don't be surprised if they're on back order though. We'd put your order in today if you want a Chiefs-themed combo for Christmas.
Magenta and Black Fox Handbag with double leather strap. (Shoulder strap included.) – $360
Black/Purple Tip Rex Knitted Hat – $150
Scarf – $150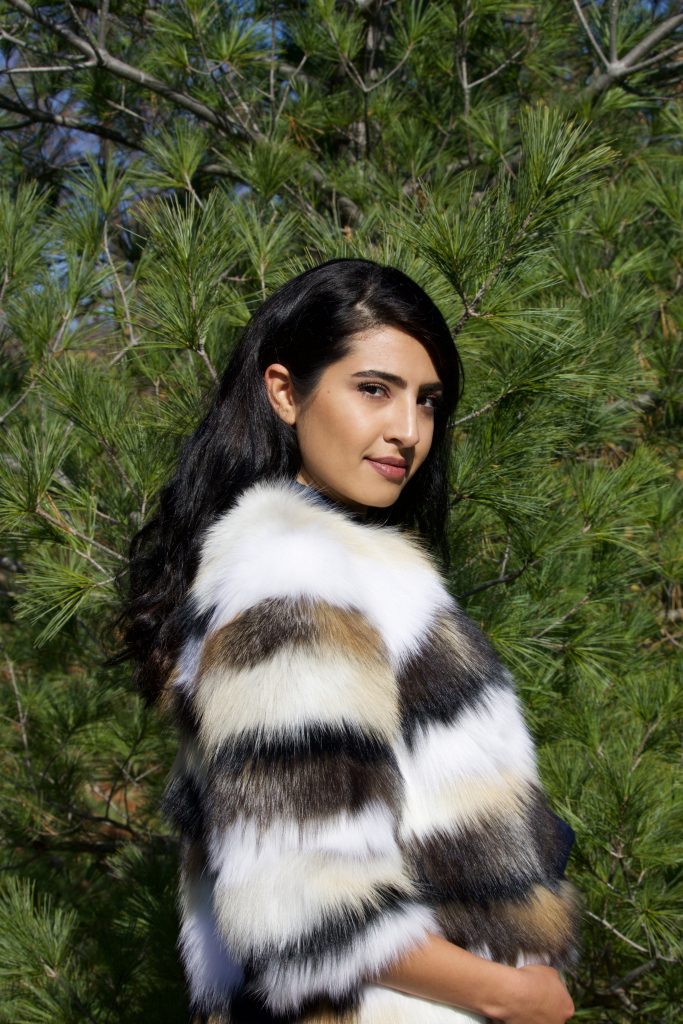 Must-Have Jacket –
This soft, enveloping fox jacket is a stunner andsurprisingly light-weight. It immediately caught our eye with its seductive beauty and limitless ways to mix and match. There's only one rule with this jacket—create your own style. "I have a 31-year-old daughter who snapped this up. It's very on trend, but adaptable for all purposes. You could wear it with a tee-shirt and jeans," says Missy Love, the president of Alaskan Fur. "Plus, fox is everywhere. Cropped is in. You could easily take this jacket from day to night. It even looks amazing over an elegant, black evening gown."
White and Gold Cross/Golden Island/Black Saga Fox Jacket—$1,500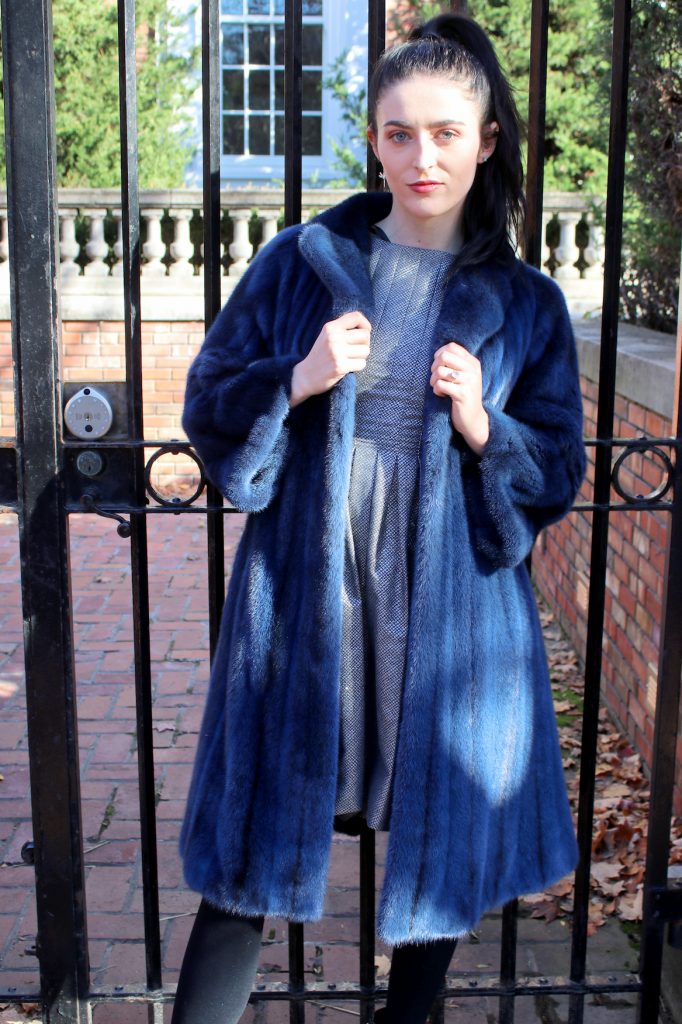 Must-Have Luxury Coat –
Mouths will drop when you drape yourself in this Navy 7/8's mink coat. Believe us when we tell you, this is not your grandmother's fur coat. Mind you, it's a classic look, but with a modern twist that includes an array of fab colors. The look of this coat is both unexpected and extraordinary. It teams elegance and sophistication with a more modern appeal. "This Navy Cross color has just a touch of black in it," says Tamburello. "So you could call it the 'new neutral.' It's old school meets new school."
Navy 7/8's mink coat – $6,000

Must-Have Editor's pick –
Behold this Bronze Metallic and Black Swakara Stroller. We were drawn to the distinctive visual representation and heavy textile temperament. Oh, who are we kidding? We were drawn to how timeless and mysterious it looks. Out of all the things in Alaskan Furs' never-ending collection, this immediately caught our eye. It's both edgy and classic. "There is something retro-chic about Swakara," says Love. "Swakara lamb is being celebrated lately. There are plenty of editorial looks featuring Swakara hitting the runway. It's seeing a resurgence." Swakara has been around forever, but now designers are falling in love with it all over again. You'll want it in your closet before winter hits with a vengeance.
Bronze Metallic and Black Swakara Stroller—$7,500