There's nothing like the blank slate feeling of a new year to feel refreshed and energized—especially with the dumpster fire of 2020 in the rear view. Yet with the dual combination of dreary winter weather and the continued pandemic hovering, there's no better time to reprioritize your health and wellness. From safety-focused workouts to essential skincare and CBD products, consider this your guide to the local businesses that will help you take care of your mind and body.
Remember this: however you choose to take care of and pamper yourself, self-care isn't selfish. If the last year showed us anything, it's the importance of prioritizing your health and wellness wherever possible. Feel free to share your product recommendations and tips with us on social media at @inkansascitymag.
Sweat Safely
City Gym Owner Hailee Walsh uses the same take-charge mindset with Covid-19 safety as she does with running her nearly nine-year-old business. Clients are required to wear face coverings and observe physical distancing. The gym doesn't exceed 50 percent capacity, and day or class passes aren't currently available. Classes are available in several formats, including as small indoor groups, outdoors (weather permitting) and virtual. City Gym is welcoming new members, and tours are available. Visit citygymkc.com for complete Covid-19 safety procedures, gym info, class schedules, and more.
Inspired by an urban hikes business in San Francisco, Lisa Pena brought the idea to Kansas City. As founder of Urban Hikes Kansas City, Pena leads guided five- to six-mile hikes throughout downtown Kansas City, Missouri, and downtown Kansas City, Kansas. The brisk walks are an active and engaging way to explore downtown neighborhoods, as well as local history, art, and landmarks. Pena will also work with clients to create customized hikes that may include shorter or different routes or be tailored to a specific group of attendees. Masks are required during hikes, and participants are encouraged to maintain distance throughout the hike. Visit urbanhikeskc.com to book.
Amid the uncertain and challenging circumstances of the continuing pandemic, Yoga Soul KC founder Melissa Robbins finds stillness, peace, and purpose in her studio. As a result of the pandemic, she's reduced her class schedule and number of instructors, but continues to offer multiple classes each week including HOT Rebel Flow Yoga, Soul Fire Vinyasa, and Up and At OM Yoga. Masks are required during classes and attendees are asked to stay on their mats as they practice. A full schedule is available at yogasoulkc.com.
We know—Kansas City winters aren't always conducive to outdoor workouts! If you want to break a sweat but aren't yet ready to return to a gym or similar facility, consider scheduling a virtual in-home program with Flexy. You'll get access to a training app to track your progress, video demonstrations, six workouts per week, and personalized guidance throughout the program. Flexy also offers additional services ranging from personal training and private yoga practice to classes at area apartment and office buildings and online challenges. Visit itsflexy.com for details.
Although running boutique Run 816 closed its doors in early 2020, the 816 Run Club continues. Bundle up and explore weekly routes, some of which are submitted by members so you get to see different parts of the city. Runs begin at 8 a.m. on Saturdays and routes are open until noon; all paces and distances are welcome. As part of Covid-19 precautions, no post-run socializing or facilities (including bathrooms) are available. Some additional weekly routes, including the Tuesday Night Run Club at the Crossroads Hotel, have been temporarily suspended. Stay up-to-date with the 816 Run Club on Facebook for announcements and other news.
Skincare Essentials
Cold, dry winter weather and Covid-19 facial coverings can wreak havoc on the skin. If you're noticing unexpected breakouts, try Wildcraft Co.'s Fearless Facial Oil. Company founder Sarah Preu describes it as "the facial oil for people who think they can't wear face oil." Pair it with Wildcraft's Detox Face bar, available free in January with a $30 minimum Wildcraft Co. purchase at Beauty Brands. Online shopping available at wildcraftco.com.
Slip into your comfiest pajamas and apply a layer of Native Atlas's Zahara Re-Set Enzyme Mask after cleansing your face. An ingenious combination of ingredients—including panax ginseng, passionfruit, pineapple, and botanical hyaluronic acid—helps restore the skin's hydration, both on the surface and below. Find locations at nativeatlas.com.
Talk about multitasking! SkinKC's Naked Foaming Face Wash uses only essential ingredients, including olive oil, jojoba oil, aloe vera, apricot kernel oil, and rosemary, to gently cleanse your face and reveal healthy, fresh skin. Bonus: you can also use it as a shaving foam. Visit SkinKC's Brookside boutique, 6247 Brookside Plaza, or shop at skinkc.com.
Pick up a jar of Mirabile M.D.'s Microderm Mineral Polish and bring the med spa experience into your home. The microdermabrasion resurfacing treatment removes dead skin cells and other skin debris while improving your skin's tone, texture, and radiance. Find it at Mirabile M.D. Beauty, Health & Wellness in Overland Park or online at mirabilemd.com.
Quench dry winter skin with RSVP Med Spa's Intensive Hydrating Serum, a hyaluronic acid-based gel enhanced with B vitamins and peptides. The light formula is suitable for a variety of skin types and can be worn under makeup, sunscreen and moisturizers. Speaking of sunscreen—don't forget to apply it, even in the winter (and even if you're staying in), especially if you prefer to sit in front of windows to enjoy natural light. Buy at rsvpmedspa.com.
It's common to feel sluggish and run-down in the winter. Throw in a pandemic and those feelings can easily multiply. When you need an invigorating burst, mist a few spritzes of laid|bare Rosy Rosewater Hydration Mist on your skin to restore hydration and balance your skin's pH. Another TLC tip: pair your favorite facial cleanser with laid|bare's soft facial cloth, an organic cotton cloth that gently exfoliates the skin. Simply toss in the laundry with a gentle detergent to clean. Shop the full laid|bare line at Etiquette Beauty, 115 W. 18th St., Kansas City, or etiquettebeauty.com.
Is there anything better or more relaxing than a hot bath on a cold winter day? Make the experience even more indulgent with MerSea & Co. bath products, which instantly transport you to the seaside. Try the Saltaire Bubble Bath + Salt Tube set, which fills the room with an intoxicating combination of citrus, jasmine, sweet wood, and bamboo. After the bath, slather your skin with Saltaire Shea Lotion, which is packed with moisturizing ingredients like shea butter, almond oil, avocado oil, and artemia extract. Find exclusive MerSea & Co. collections at Anthropologie stores on the Plaza or at Town Center or shop at mersea.com.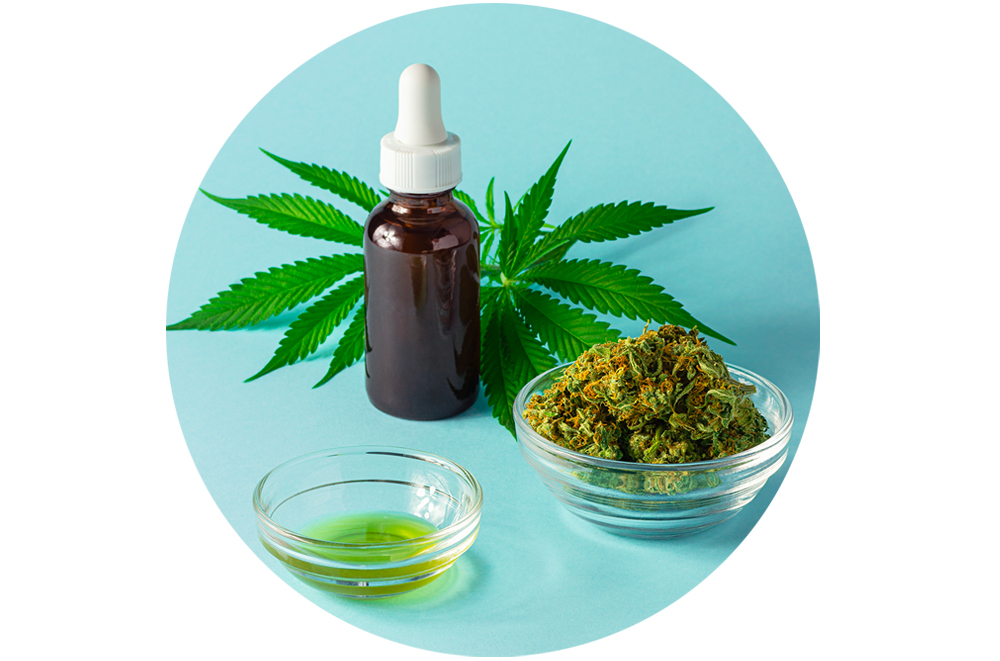 CBD & Chill
CBD, long past a fad, has proved its staying power, now appearing in products ranging from food and drink to supplements and topical oils.
First, a quick primer. CBD—or cannabidiol—comes from the hemp plant and, according to Harvard Medical School, is "the second most prevalent of the active ingredients of cannabis (marijuana)." That said, CBD doesn't cause a high, and instead has been shown to help medical conditions such as anxiety, insomnia, and epilepsy.
American Shaman has become a go-to source for CBD products in Kansas City, even opening a CBD dispensary inside a Ball's Price Chopper. You might automatically associate CBD with calmness or even sleepiness, but the company's CBGo water soluble oil is a hit with those wanting to improve energy, alertness, and focus. On the flip side, CBNight is a water soluble CBN oil that helps with better sleep. Shop online at cbdamericanshaman.com.
Boost and balance your chakras with Hari OM CBD Bath Bombs, available at KC Hemp Co. Each bath bomb contains 25 mg of CBD, providing therapeutic benefits that are enhanced by ingredients like soothing Epsom salt. For additional pain relief, try KC Hemp Co.'s CBD topical pain cream with essential oils, including peppermint, eucalyptus, and camphor. Menthol cools and beeswax helps to naturally reduce swelling and inflammation. Buy online at kchempco.com.
The Roasterie helped lead the way in locally available CBD-enhanced beverages with CBD-infused cold brew, which includes 10 mg of natural CBD to enhance mental alertness while reducing caffeine-induced side effects like anxiety and jitters. Visit theroasterie.com/cold-brew for a complete list of retailers.
Pair your CBD-infused cold brew with a CBD honey stick, available at Billie's Grocery (3216 Gillham Plaza, Suite 100). The sweetness of the honey is a delicious, all-natural treat, enhanced by the calming and focusing properties of CBD.
Struggling with pain management? Schedule a therapeutic hemp extract massage at True Balance KC. Choose from several massage techniques, including deep tissue, acupressure, and myofascial release, which are then paired with hemp extract oil to soothe pain and ease inflammation. Clients are required to wear masks until inside the treatment room, and only one guest is permitted in the lobby at a time. Visit truebalancekc.com for a full list of services and Covid-19 protocols.
Relax, revive, or boost immunity with Green Grove's 3-in-1 CBD candles. Simply light and enjoy the natural fragrance of the candle. Or, as the wax melts, use it as a CBD oil concentrate for an at-home massage or to moisturize your skin. Green Grove also sells corresponding bath bombs for the ultimate CBD self-care experience. Shop online at greengrovecbd.com.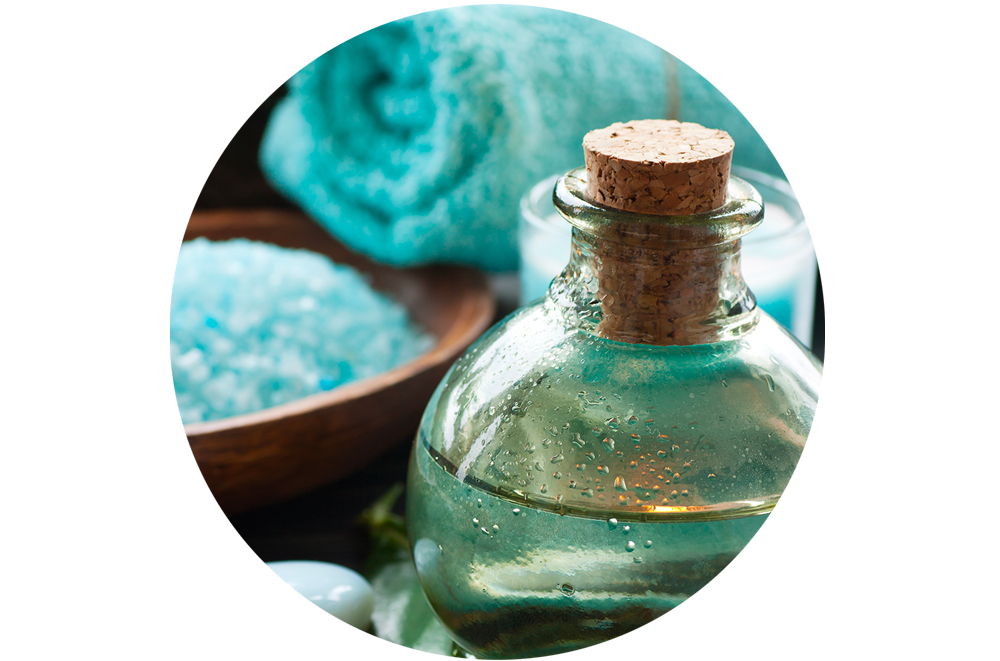 Treat Yourself, Spa-Style
They say good things come in threes, and that's certainly the case with Hollyday Med Spa + Aesthetics' Trilogy treatment package. Three treatments—a photofacial to dissipate unwanted pigments; a corrective facial to improve skin tone and texture; and an oxygen facial to nourish the skin and complete brightening, lightening and tightening—are completed in a three-week succession. Plus, you'll save when bundling them together instead of purchasing individually.
Surface contouring helps with wrinkles, discoloration, stretch marks, and acne scarring. One of the latest technological devices, Morpheus8, available at Associated Plastic Surgeons, combines radiofrequency energy and microneedling, which triggers collagen and elastin production while also tightening skin fibers and contouring fat. Treatments are most commonly applied to the lower face and neck, but are also available for the arms, abdomen, knees, and more.
Enjoy a facial experience that's specifically formulated to your skincare needs with the Gorgeous Georgous Facial at Georgous Aesthetic Bar. Start with a basic facial, then add unlimited additional treatments including dermaplaning, microdermabrasion and O2 for a 75-minute session. Add a brow waxing or a lash lift and tint and you'll be ready to conquer the new year.
Aging, fine lines and wrinkles, sun damage, discoloration, enlarged pores, poor texture and uneven skin tone—AesthetiCare Medspa's Halo Laser can improve all of these. The world's first and only hybrid fractional laser also increases skin reflectivity and glow with minimal downtime. To help protect patients and staff during the pandemic, Aestheticare uses UV sterilization devices that can quickly provide 99.99 percent disinfection.
Exfoliate your skin and remove pesky peach fuzz with a dermaplaning treatment at Rajeunir Medical Spa. These quick procedures are especially ideal for patients who are pregnant or nursing and want deep exfoliation but aren't advised to use peeling agents. Dirt and oil can build up in the hair follicles, which means you'll see smoother, glowing skin once the treatment is finished. And no—the saying that your hair will grow back heavier and darker after dermaplaning is simply an old wives' tale!
If you've avoided getting a facelift because you're wary of surgery, Premier Vein and Body has a non-surgical option: the Venus Freeze face lift. Multi-polar radio frequency energy and magnetic pulsed fields are combined into one device, helping to tighten and contour the skin. Clients typically see optimal results with six to eight treatment sessions. And there's no downtime after; just the possibility of redness.
Treat dry, pandemic mask-fatigued skin with a HydraFacial at KC Skin & Cancer Center. The non-surgical, virtually painless procedure cleans, exfoliates, extracts, and hydrates your skin. And yes—you get to see what's removed from your skin when you're finished! KC Skin & Cancer Center is committed to patient safety and will check your temperature and blood oxygen levels upon arrival for your appointment.
Winter months can be an ideal time to refresh and rejuvenate your skin. Although time travel hasn't yet been invented, the TCA peel at aNu Aesthetics & Optimal Wellness might just be the closest thing. Seven days after this in-office chemical peel, you'll see smoother, brighter, younger-looking skin. According to the pros at aNu, chemical peels can help with a variety of skin concerns ranging from dull skin and fine lines and wrinkles to acne scars and uneven tone and texture.
Infrared light is part of the sun's invisible spectrum of light—and it doesn't burn the skin. Instead, it's necessary for all living things to grow and thrive, which is why Hand & Land has channeled the power of infrared light into sauna sessions. During the session, far-infrared light will stimulate your sweat glands at the cellular level, flushing toxins out of your skin. Try a single session or opt for a multiple session bundle or monthly membership.
---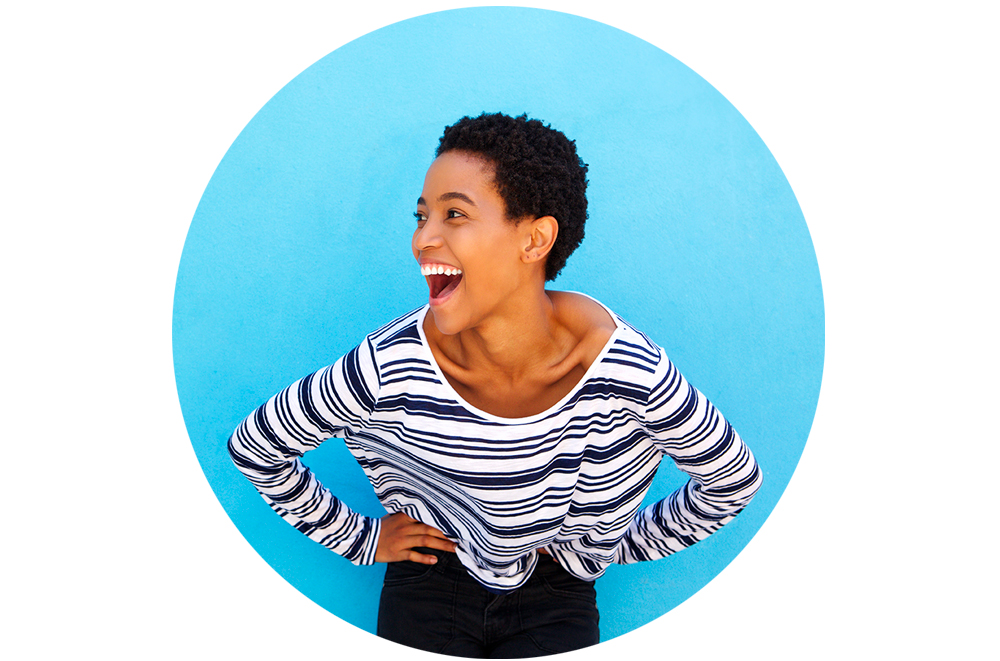 Need a Mood Boost? Try These Tips
Little actions can make a big difference when it comes to boosting your general health and wellness. Feeling blue? Anxious? Lethargic? Try any of these tips to relax your mind and help stay focused in the moment.