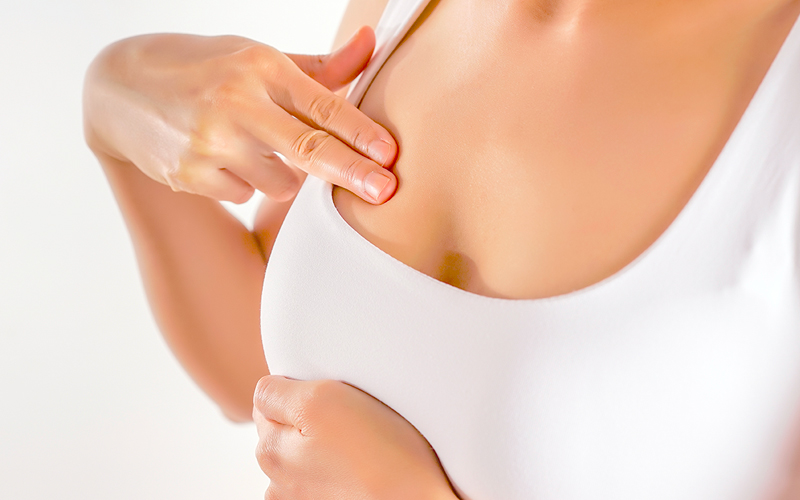 The Health series is presented by AdventHealth
Each month, the team at AdventHealth performs approximately 1,400 breast cancer screenings across the healthcare system's four Kansas City-area campuses. 
"Yearly mammograms are important, as this interval has been shown to catch breast cancers earlier in most women," says Simran Elder, MD, medical oncologist, hematologist, and medical director of AdventHealth Shawnee Mission's High Risk Breast Clinic. "Stages 0, I, II, and III breast cancer are all technically curable. However, the lower the stage, the higher likelihood of a cure and the lower the risk of recurrence. Stage IV disease is not curable but rather treatable. This is why the earlier breast cancer is found, the better the chance of survival."
Since the start of the pandemic, Elder, like other healthcare professionals across the country, has seen declines in cancer screenings, which worries her. 
A study from the American Cancer Society reported that cancer screenings for breast, colorectal, and cervical cancers were down as much as 80 to 90 percent in March 2020 and 29 to 36 percent in June 2020. The same study also noted a 52 percent drop in new breast cancer diagnoses from January to mid-April 2020. Over the next ten years, The National Cancer Institute estimates a one percent increase in deaths from breast and colorectal cancer due to the pandemic's impact on screening and treatment.
"Early in the pandemic, there was concern about Covid-19 exposure in healthcare settings. Many women were afraid to get their mammograms and other screening exams," Elder says. "As the pandemic has evolved, women have been encouraged to return to screening, and breast cancer screening seems to be on the rise again."
Depending on health history and other risk factors, it's recommended that women between the ages of 40-50 start getting breast cancer screenings annually. So, if you've put off that annual mammogram, now's the time to get one on the calendar.
What to Expect from Your Breast Cancer Screening Appointment
For most women, breast cancer screenings are done with a mammogram, a screening tool that takes an X-ray image of the breast.
"Mammograms have been shown to be an accurate, non-invasive, and cost-effective modality for early detection of breast cancers," Elder says. "They are also safe, with negligible radiation exposure."
Elder says patients who get their mammogram with AdventHealth will receive a questionnaire at check-in to evaluate what risk factors they may have that elevate their breast cancer risk. Patients can then expect to be shown to a private room, asked to remove clothing from the waist up, and be provided with a gown. An experienced technologist will then position the breast tissue in a machine that compresses the tissue and takes the image.
If something of concern is found, further imaging will be ordered. This might include a diagnostic mammogram, which will further evaluate abnormalities, an ultrasound, and/or a biopsy of the abnormal tissue.
When to Schedule a Breast Cancer Screening
While most women only need to get an annual mammogram beginning at middle age, there are some cases when screenings are recommended for younger patients or at a different frequency. For men, mammograms are typically recommended only when symptoms arise.
Starting at age 20, Elder recommends patients perform a self-examination by feeling their breasts for any changes. "A lump in the breast or the underarm region, new swelling or thickening of the skin of the breast, or new changes in the appearance of the nipple can be early signs of breast cancer," Elder says. Regardless of age, if you notice any unusual breast symptoms, you should talk to your doctor about getting screened for breast cancer.
Patients at higher risk for breast cancer might also need to get screened at an earlier age or higher frequency. "Factors that increase breast cancer risk are genetic mutations that predispose to breast cancer, older age, female biological sex, personal or family history of breast cancer, dense breast tissue, breast tissue atypia, and smoking," Elder says.
At AdventHealth Shawnee Mission's High Risk Breast Clinic, Elder specializes in care for people with an increased risk of breast cancer due to family history and other risk factors. Elder's team works with high-risk patients to create individualized screening plans that focus on prevention and early detection, diagnosis, and treatment.
In addition to having regular screenings, Elder says to lower the risk of developing breast cancer, people should, "eat a healthy, balanced diet with a lot of fruits and vegetables, stay as physically active as possible, avoid more than one serving of alcohol a day on average, avoid smoking, and know your family history, if possible."