After two years of swapping workouts at the gym for at-home routines, many of us are ready to get back at it and loose that "pandemic 20" we picked up from too much time on the couch.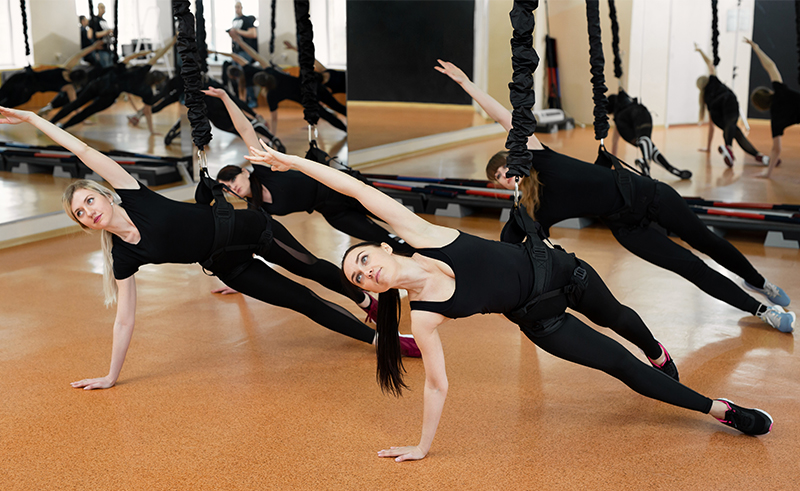 Kansas City has robust choices for all levels of fitness. Whether you're looking for something intense like HIIT, something niche like bungee workouts or indoor climbing, or a low-impact workout like yoga, we rounded up the top ten places you should check out if you're looking to switch up your workout routine in 2022.
At AKT you'll dance your way through a full-body workout with cardio dance intervals that focus on strength and toning. The studio offers four signature classes that emphasize every plane of motion. Take an intro class for free.
Designed for women, Blush Fitness offers free weights, cardio machines, weight machines, battle ropes, kettlebells, a full locker room, babysitting, 40+ group-fitness classes a week, and more, starting at $14.99/month.
The Body Lab's total-body workout uses slow and controlled movements with constant tension to work your slow-twitch muscle fibers to failure. Yes—you read that right. By working your muscles to failure, not only do you burn an average of 600 calories per class but your metabolism increases to repair the muscles.
At Fusion Fitness you can choose your workout based on how much you want to sweat. From a quick-paced body sculpting class to barre, bikini boot camp, HITT, yoga, LIT, cardio core, and more, there's a workout for everyone. As a new client, you can get 10 classes for $100.
Remember hula hooping as a kid? In 2022 hula hooping is expected to be a top workout trend—so it's time to break out the moves you learned all those years ago. KC Hoop Girl offers classes for beginners, experienced hoopers, and kids throughout the community. 
If you're looking for a workout that doesn't push your body to its limits, head to Kalos. This studio offers a full mind and body experience that focuses on breath awareness, increased heart rate variability, and self and community connection. New clients can take three classes for $30.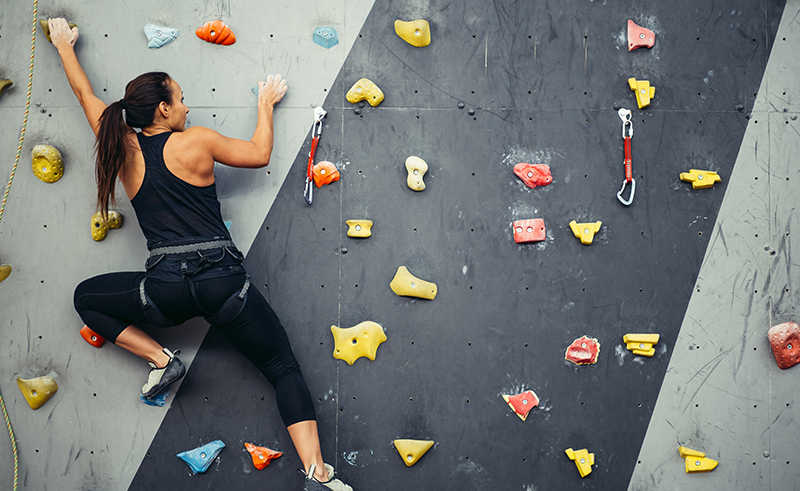 It's nearly impossible to find a mountain to climb in the middle of downtown Kansas City, but you can at Sequence Climbing Gym in the Crossroads. This gym offers unlimited indoor climbing access, fitness, and an open studio.
Sweat Forum offers workout formats for everyone. Choose between the HI room where you'll find strength and cardio classes or the LO room where you'll find yoga and low impact workouts focused on movement, breath, and mind. First-timers can buy two classes and get two classes free.
Aerial bungee fitness has become increasingly popular. At Upside Bungee you can feel weightless while you work out and playfully bounce your way through cardio, dance, yoga, and Pilates with a low-impact workout. On January 6, you can pay what you can to try out a class.
Did you know on Sundays you can head over to the lawn of The Nelson-Atkins Museum of Art for yoga? Bring your own mat and meet near the shuttlecocks (or wherever you see people with yoga mats) from 2-3 p.m. every Sunday (weather permitting) for a free yoga session.
Bonus Picks from Our Readers:
Andrea B: "

Barre3 Kansas City

hands down! It's a great workout that leaves you feeling strong, and the atmosphere is super welcoming. The owner and all the staff make everyone feel like they belong."

LeeAnne H:

"

Pilates 1901

has great instructors, class offerings, and location—and I love my fellow students. It's a friendly, open, accepting, and generous atmosphere."