Sponsored content:
'Fess up. Did you eat your way through the holidays? If you're kicking off the new year with a weight-loss regimen or healthier lifestyle in mind, let's remember that exercise is half the battle. Fortunately, the squad at Aurora Health & Wellness Center at Norterre in Liberty is here to help you get your groove back, Stella.

Not only do they have a new, three-floor, state-of-the-art facility, they also offer a whopping 140+ fitness classes a week, more than almost any other fitness center in Missouri or Kansas. 'Tis true. From yoga to Pilates, cardio to strength training, indoor cycle to Les Mills, it's all included in your membership. According to Ron Gochee, the executive director of Aurora Health & Wellness Center at Norterre, their classes have classes. Thirty-three varieties to be exact. "Between our high-impact studio, low-impact studio, cycle studio, mind/body studio, and pool, we can run five different fitness classes at any given hour."
Their goal? Turn exercise into a fun experience.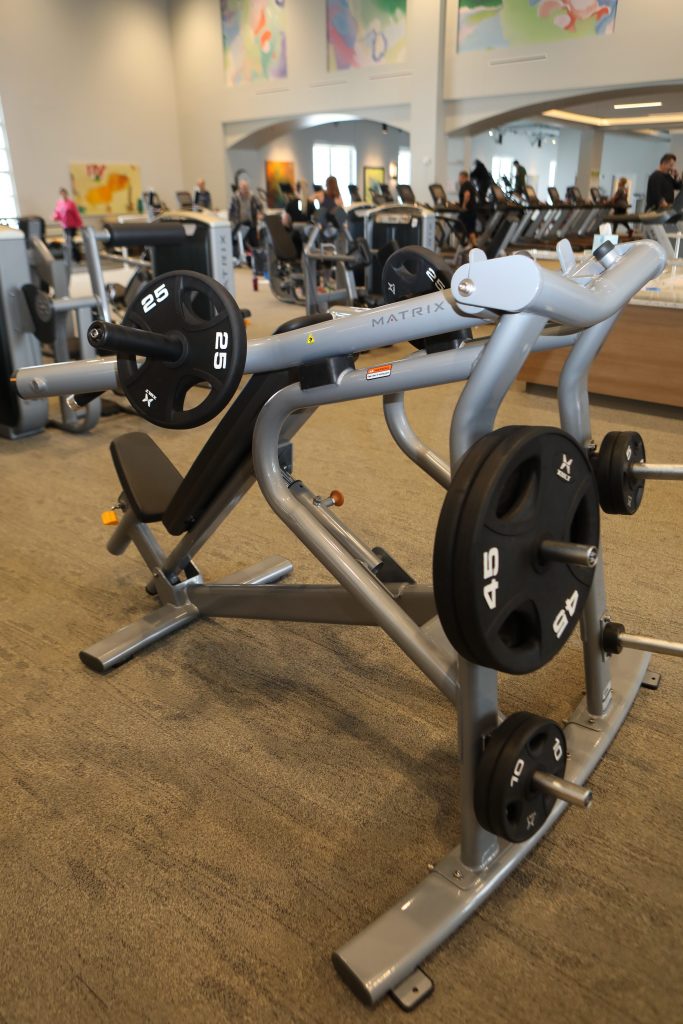 Whether you have set goals you want to accomplish, or are not even sure where to start, the helpful team at Aurora Health & Wellness Center is determined to help you succeed. Keep in mind, this jaw-dropping 65,000-square-foot fitness mecca is no ordinary fitness center or gym—instead it's a health and wellness destination. Think mind, body, and spirit. And, yes, Stella—they've thought of everything to ensure you maximize your workouts—there's a jaw-dropping array of machines, including a brand-new array of Matrix equipment. "We've been open a year in February—so we waited to see exactly what our membership base wanted," says Gochee. "Matrix's free-standing plate-loaded equipment is specifically designed for strength training. Word on the street? This stuff is awesome, simply put."
When they say there's something for everyone at Aurora Health, they mean it. It's not uncommon to find world-class athletes working out alongside patients doing physical therapy. It's a supportive, nurturing environment from the minute you walk in the front door. As they proudly mention on their website: "No matter your age, size, or shape, there is no judgement here—we personalize your program to help you reach your goals."
Remember when we said that exercise was half the battle? The other half is, of course, nutrition. Aurora Health and Wellness Center offers up a slew of cooking classes in their full demonstration kitchen. Need to jumpstart your diet? The classes are designed to help you learn the importance of nutrition and empower you to make healthy dietary choices. Their chefs and nutritionists are on hand to teach the benefits of certain foods and the dangers of other foods. It's a one-two punch that can't be beat.

Even better? The staff has been hand-picked—with some of the best on-site personal trainers and health coaches from the area. If you need some hand-holding, no problem. Need a plan of attack? They have you covered. The team at Aurora Health and Wellness Center can create customized wellness plans for each member, if need be.
And when we say they've thought of everything—we weren't kidding (emphasis on kid). Children will enjoy supervised play in an on-site child care center. "Our KidzAction Zone has activities for children ages one, to 13," says Gochee. There's even a nearby bistro in case you're famished after your workout.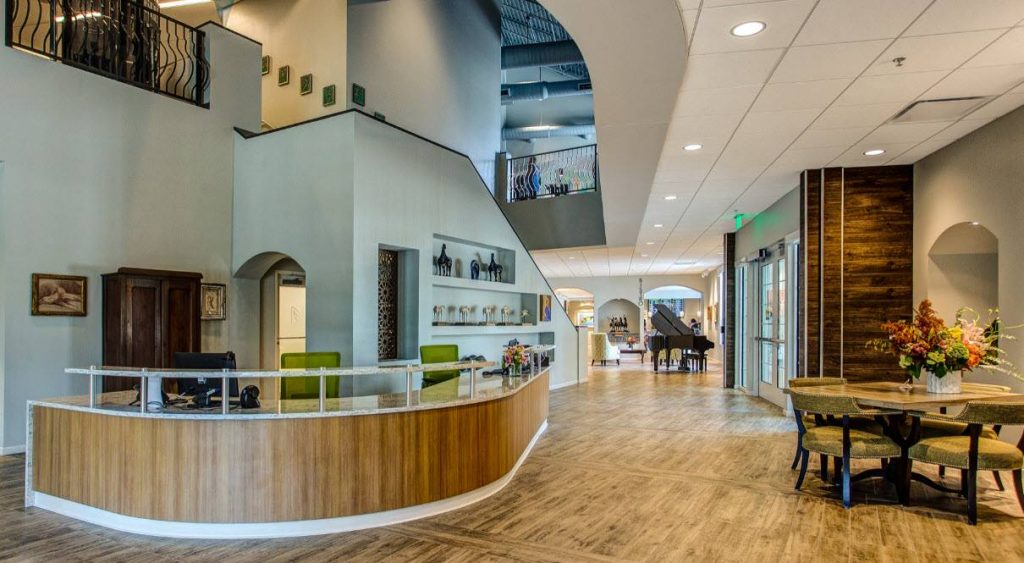 So grab your bestie or your beau and make 2019 the year you go from resolve to evolve. Pop in and take a tour. The team will be glad to show you around their in-house running and walking track, the fitness studios and the warm-water therapy and lap pools. For Gochee, he just wants people to know this state-of-the-art gym is indeed open to the public and more than ready to help you meet your fitness goals. "When you pull up to the facility or look at our website, it may not look like a fitness center, but we're a real gym," he says. Just swing by—they'll show you. Oh, and they'll be glad to give you a one-day pass if you're a first-time visitor.