Sponsored content:
Audriana Bruno will be the first to tell you she was never a fan of wearing glasses. In fact, that might be an understatement. "You know that scene in The Grinch where he's reading the book of Whos and says, 'Hate, hate, hate, double-hate, loathe entirely!'—well, that was me when it came to putting on my glasses or contacts every morning," she says. "I never liked how I looked in glasses or even the feeling of glasses. In fact, I went through ten different pairs trying to find something that worked. Same for contacts. That's when I started looking at laser vision correction surgery, because clearly none of those options were working for me."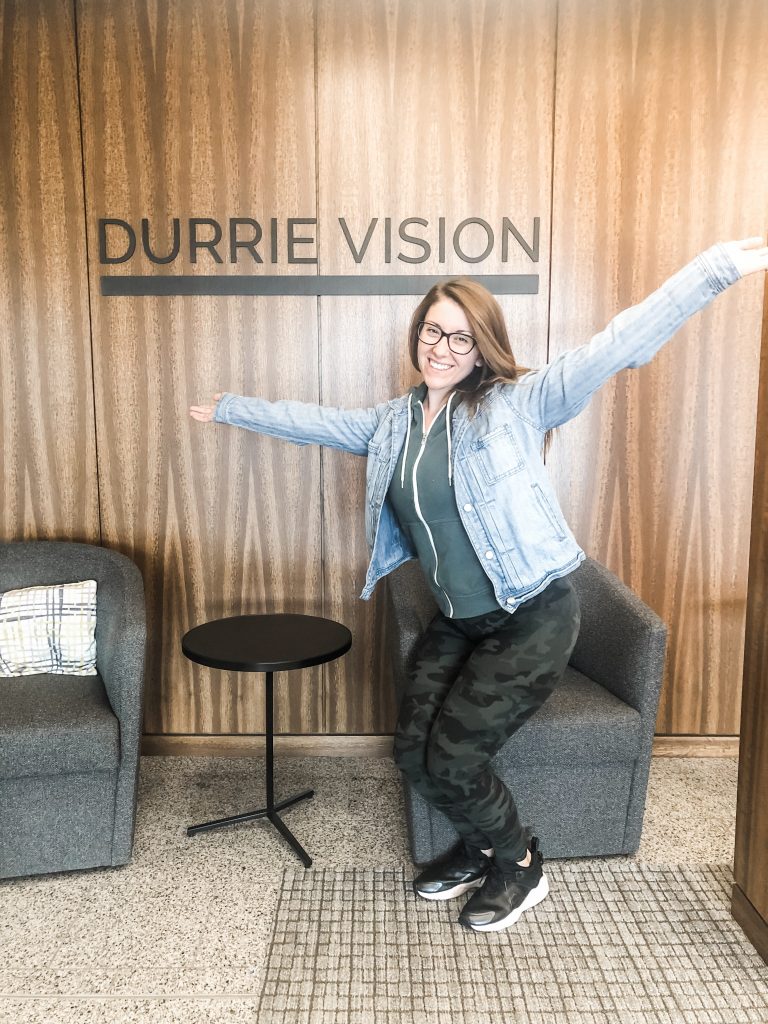 Brand-new to the city, Bruno, an alumni coordinator at UMKC School of Dentistry, says she didn't even know where to start in her journey for better vision, so she did what any savvy consumer would do: she started snooping around online. "I did my research since I had no real idea of which doctors were around KC for this type of surgery. I even read patient stories," she says. "And anywhere I searched I found that Durrie Vision—across the board—had great reviews. Everyone said the same thing—it was life-changing."
Initially, Bruno was admittedly skittish when she went in for her consultation. "I went into the office a bundle of nerves, and left feeling like I was well-equipped with the knowledge of the risks," she says. "The friendly staff, their updated technology, and my appointment with Dr. Stahl—all that helped put me at ease."

Dr. Stahl took quite a bit of time to chat with Bruno and really listen to what she wanted out of her pending SBK Advanced LASIK surgery—just one of a number of procedures they offer. Turns out, that made all the difference. "It was important to me to build trust with the person doing my surgery," says Bruno. "That was the first time someone really sat down and explained everything. We discussed the basics of why my vision is the way it is, to the different parts and functions of the eye, to how my surgery would work from start to finish."
Over the years, Bruno's eyesight had gotten progressively worse. She graduated from wearing glasses occasionally to "having to wear them full time. I had astigmatism in one of my eyes and was nearsighted, so my vision was very blurry." She was hopeful that after LASIK not only would she be free of wearing glasses or contacts, but that "I wouldn't have to worry about getting headaches or straining my eyes to get through the day. Just to wake up and see clearly is amazing!"
After Bruno and the staff at Durrie Vision worked out all the details—including convenient financing and payment plan options and detailed pre-op instructions, the date was set for her procedure. "I felt like I was in fantastic hands. They were so transparent about everything. It was 'Eyes 101' from the very beginning," Bruno says with a laugh. "I was more excited than anything—and a little anxious too. But the team explained everything multiple times. There was nothing to be afraid of."

Bruno's appointment was set for 12:40 p.m. on a Friday. "So pre-op probably took 20 minutes. I met with one of the surgeons. The procedure itself probably took 15 minutes—if that. I'm not even kidding," says Bruno. "After the surgery itself you go back in to the consultation room and go over post-op instructions and what drops you need. They're really good about checking you out." Bruno likened the procedure to watching a "light show. You really don't feel anything except a little bit of pressure."

Bruno saw near-immediate results. "Once I blinked back the eyedrops, I could see more clearly. It was instant. It was wild. That's what I kept telling Dr. Stahl—wild!" she says. Of course, individual results may vary, but Bruno says that despite a little bit of light sensitivity at first, she was "outside playing basketball with my fiancé and his family. Honestly, I don't even remember seeing this clearly in my life—and that includes me wearing glasses."
Thrilled with the results, Bruno says one of the best parts of her LASIK surgery at Durrie Vision is the day-to-day convenience. "Sometimes—I'm not even kidding—I would be wearing two pairs of glasses, sunglasses over my regular glasses. It was miserable. I looked and felt ridiculous," she confesses. "Now I feel so much more confident. I feel like a new person! It trips me out that I don't have anything in my eyes or on my eyes."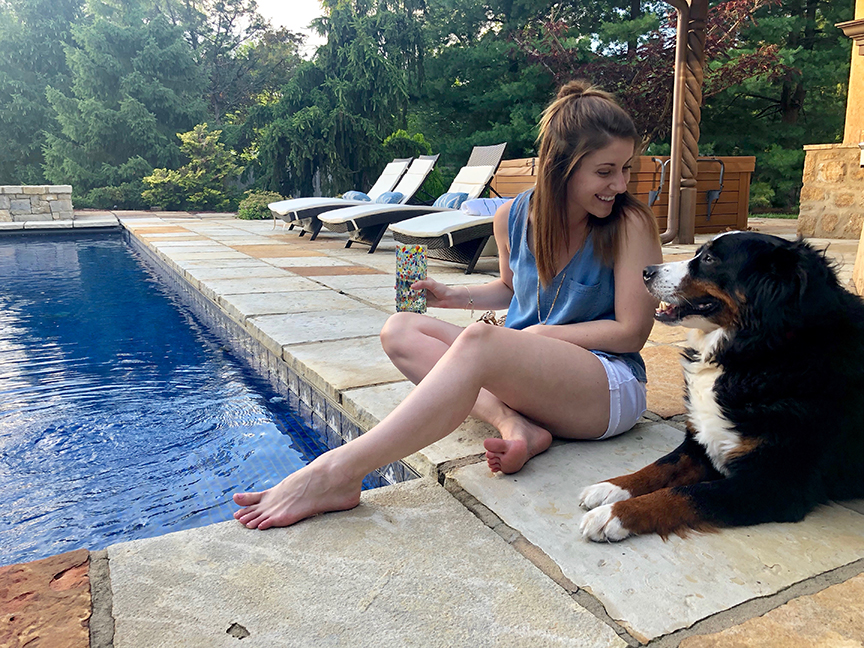 If you're on the hunt for a LASIK provider, Bruno says to do your homework and become an informed consumer. Personally, she was impressed by all the things Durrie Vision brought to the table right from the very beginning. "It is one of—if not the—most worthwhile investments you can do," she says. "Little things—like getting up in the morning and just being able to see—it's amazing. It really is a life-changer."
What can LASIK do for you? Visit durrievision.com to learn more or to schedule a free consultation.