Sponsored content:
Powerful Combinations For Your Best Skin Ever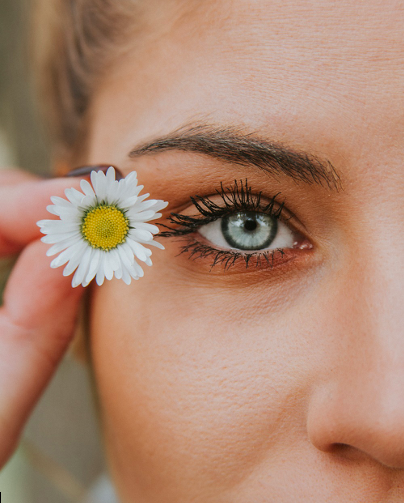 If your knowledge of skin rejuvenation begins and ends with Botox and deep chemical peels, you'll be amazed at the number of groundbreaking treatments that have been introduced in the last few years. Devices that tighten and contour skin, lasers that improve texture and zap sun damage—all non-invasive and many without a day of downtime.
But it's not just the new procedures that are exciting, it's the way they're being used by skilled doctors, nurses and licensed aestheticians around the country. For instance, a renowned dermatologist in New York City (you'd recognize his celebrity clients) employs what he calls a "beauty sandwich" to achieve remarkable results in those famous faces. He combines or "stacks" a number of advanced lasers and radio frequency devices to resurface and remodel the face and neck while stimulating cells that produce new collagen and elastin fibers in the skin.
Another doctor, this time in LA, calls his multi-pronged approach "compositive micro-treatments." As with the office on the other coast, he uses a variety of free-from-needle lasers and radiofrequency energy to sculpt and smooth facial features.
No Need To Travel For the Latest Rejuvenation Treatments
If those multi-device techniques sound intriguing, remember that they can only take place at a medical spa with an extensive array of the most advanced treatment options. And in the Kansas City area, that's MedCosmetic, the medical spa division of Mirabile M.D. Beauty, Health and Wellness.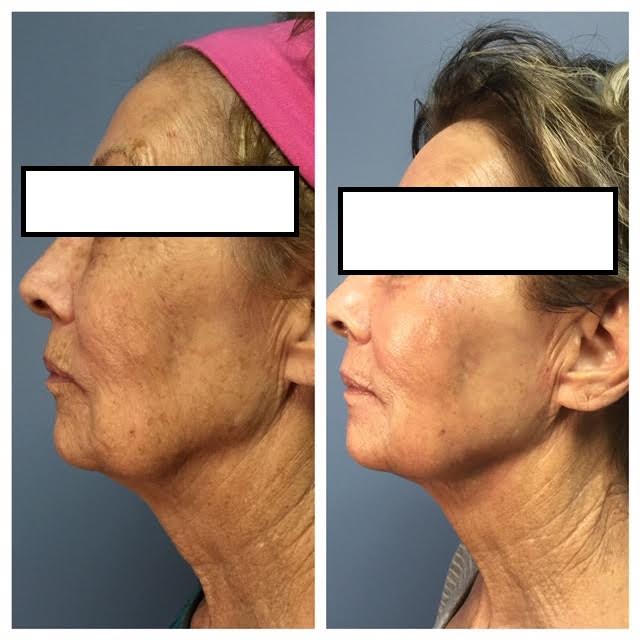 "We offer customized, multi-device rejuvenation programs right here in Kansas City," says James Mirabile, M.D, FACOG, founder and on-site physician at the wellness clinic that bears his name. "Here we call it synergy, using a variety of treatments that work together to take years off your face, neck and even your hands."
"And because we have such a depth and breadth of options, some of which are exclusive to us in the Kansas City area, we can customize each program to the men and women we see."
Giving Skin Issues a One-Two Punch
"Few patients have just one problem they want to address," Dr. Mirabile explains. "It might be loose skin around the jowls plus melasma (hormonally-driven brown spots), which is trickier to treat than typical sun damage. In that case, we'd use our PICO Genesis laser to shatter pigment without damaging surrounding skin. We're the only local med spa to offer this revolutionary device.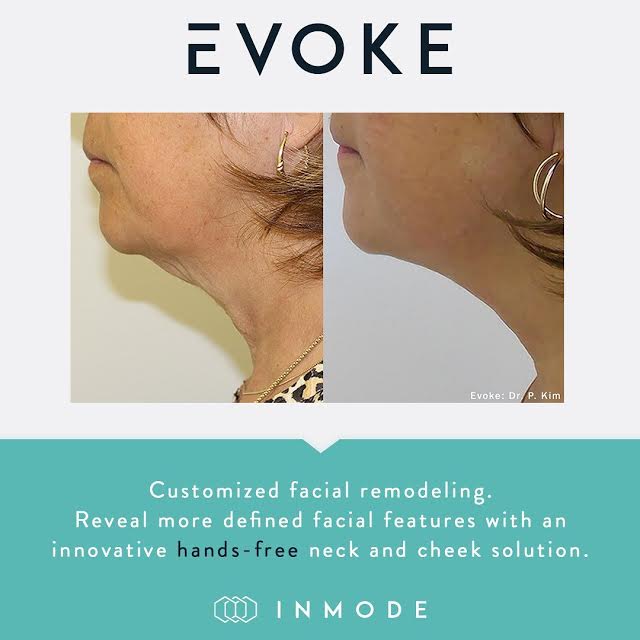 For skin laxity, MedCosmetic offers Evoke, the next generation of non-surgical device using bipolar radiofrequency energy to contour, tighten and lift the lower face and neckline. This hands-free treatment targets the skin's subdermal layers and feels like a warm facial. Patients can sit up to read, check emails or watch TV while restoring a youthful appearance. To introduce this game-changing procedure to Kansas City, MedCosmetic is offering a 15 percent discount through October 30th.
To brighten the complexion and reduce sun damage, the new Lumecca® Intense Pulsed Light device can produce results after just one treatment with outstanding improvements after two or three visits. "We added Lumecca to our rejuvenation tool kit because it's the strongest and most effective IPL device on the market," says Dr. Mirabile. "It's suitable for all skin types and colors and allows us to treat larger areas faster. Its cooling tip means the experience is much more comfortable for our patients."
Another example of MedCosmetic's vigilance in providing the latest equipment in the Midwest is the addition of excel® V+. This new iteration of the award-winning excel® V offers great results on age spots, small facial vessels, Rosacea, port wine stains, acne, and leg veins.
More Beautiful Skin Now That Actually Improves Over Time
These procedures—used individually or in combination with other treatments—are ideal for anyone who wants a fresher, more youthful appearance with little to no down time.
But to address more pronounced deep lines and wrinkles, acne scars, uneven texture and sun damage, ablative lasers produce remarkable, long-lasting results on the face, neck, chest and hands. MedCosmetic offers two fractional rejuvenating lasers. Active FX removes several layers of damaged skin to reveal fresh, healthy, glowing skin after 7 to 10 days of redness and peeling.
Patients enjoy dramatic results after just one treatment. And because Active FX helps build collagen, improvements continue up to six months afterwards.
Another option is the Venus Microlaser Peel, which is less aggressive (just 2 to 3 days of redness) yet still reduces fine lines and wrinkles and improves sun damage and age spots. And as another example of the synergistic combinations available at MedCosmetic, both Active FX and Venus can be enhanced with PRP (Platelet Rich Plasma), which uses the patient's own plasma to accelerate tissue repair and healing.
"This is the ideal time to consider these state-of-the-art laser procedures," says Dr. Mirabile. "You'll repair any sun damage from over the summer months and look refreshed, smooth and glowing for upcoming holiday events." MedCosmetic is offering savings for a limited time; with a full-face Active FX or Venus laser treatment, patients get a free neck treatment. That's a $350 savings for Active FX and $200 for Venus.
To learn more about our entire array of anti-aging treatments for the face and body—and our current special offers—call to schedule a free appointment.  Or visit our website to see dramatic before-and-after photos.
Mirabile M.D. Beauty, Health & Wellness
4550 W 109th Street, Suite 130
Overland Park, KS 66211
913.888.7546
Mirabilemd.co
Mirabile M.D. combines gynecology, bio-identical hormone replacement therapy for men and women, MedCosmetic and Medi-Weightloss. Under the ownership of on-site physician, James Mirabile, M.D. we are your one-stop shop for wellness.