Sponsored content:
You Deserve a Convenient, Synergistic, and Personalized Approach to Healthcare
"Compassion starts at the top," Evelyn says when describing how she's treated at Mirabile M.D. Beauty, Health and Wellness. "I know that sounds like something you'd embroider on a pillow, but it's the truth," says the 53-year-old senior project manager with a laugh.
"It's the reason I've referred so many friends to Mirabile M.D.," she continues. "Both my daughters go there. The staff, the front office, everyone is just amazing."
"And it all starts with Dr. Mirabile. He truly listens to me and I never feel rushed or talked down to like my experience with other doctors. I truly believe some people were meant to be physicians, and he definitely fits that role."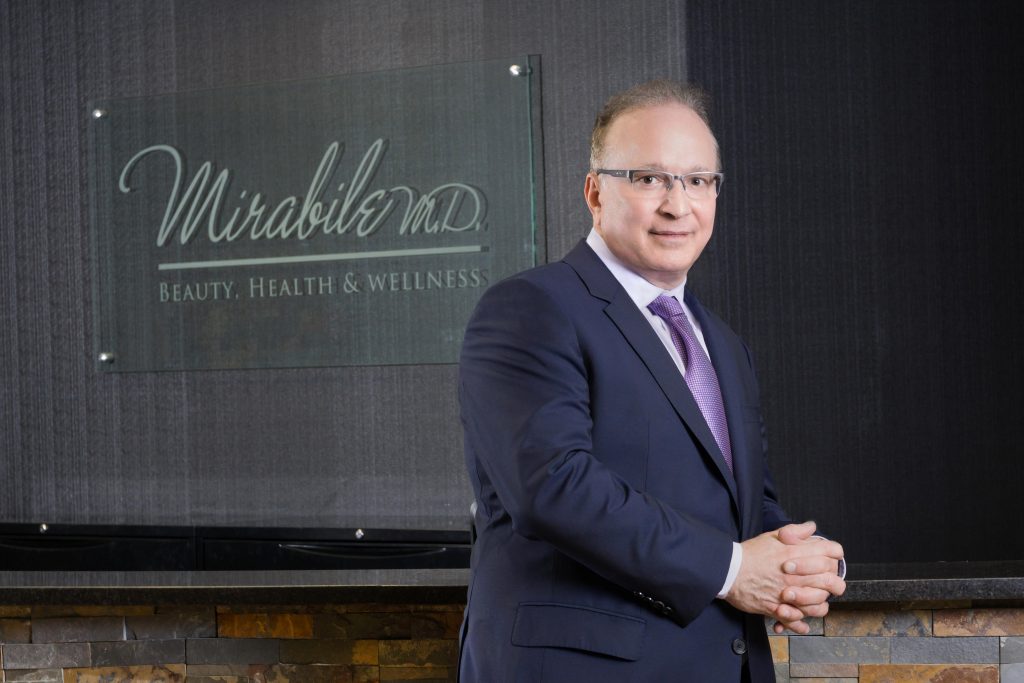 His biography highlights a lifelong commitment to healthcare. For nearly three decades, James Mirabile, M.D., FACOG has been one of Kansas City's most admired physicians. As an obstetrician he delivered more than 7,500 babies before focusing his practice on bio-identical hormone replacement therapy and the overall health and wellness of men and women.
He founded Mirabile M.D. Beauty, Healthy & Wellness on the realization that patients' issues are often interrelated. He combined gynecological services and bio-identical hormone replacement with Medi-Weightloss®, a physician supervised weight-loss program, and MedCosmetic, a state-of-the-art medical spa with the area's most comprehensive list of proven therapies using lasers, radio-frequency energy, injections, and more for face and body.
Dr. Mirabile's team of registered nurses, nurse practitioners, nutritionists and licensed estheticians are dedicated to providing patients with compassionate care, leading-edge technology, and personalized treatment.
Dr. Mirabile is proud that his peers named him a Kansas City "Super Doc" for more than 10 years; an achievement that placed him in the "Super Doc" Hall of Fame.
But his true honor comes from the number of patients who eagerly recommend his services to friends and family members.
In fact, that's how Evelyn first came to the wellness center for the Medi-Weightloss® program; she'd heard about it from a friend who'd had great success. "I wanted to lose weight," Evelyn recalls, "but my main goal was to get healthier. I'd watched both parents deal with health issues most of their adult lives and I wanted to be a role model for my daughters."
In all, she lost 80 pounds and has retained that milestone for four years by continuing to follow the high-protein, low-carb eating plan. "I learned the tools to stay at a healthy weight," she says, "and it's the best gift I could give myself. When people ask me about Medi, I say it was worth every penny."
But Evelyn's most significant health change has been natural hormone replacement treatment. "During a regular well-woman check up with Dr. Mirabile," she says, "I mentioned I'd been feeling fatigued and had trouble sleeping. Lab results confirmed that my hormones were out of wack."
Evelyn and Dr. Mirabile discussed her options and troches (lozenges that dissolve in the mouth) were the best choice based on her lifestyle and physical needs. "Within a short time, I felt like my old self again—energetic, happier, and my sleep was back to normal," she says.
Looking Your Best is Also a Healthy Choice
Evelyn also feels in control with her appearance. "When I was in the waiting area at Mirabile M.D., I started checking out the videos and material about the MedCosmetic medical spa division," she says. "And because I'd met so many wonderful people working there, I knew I could trust them with facial treatments.
"I've been thrilled with the results from a few treatments," she says, "and have encouraged my daughters, who are now 26 and 20, to do preventive treatments rather than waiting like I did in my fifties."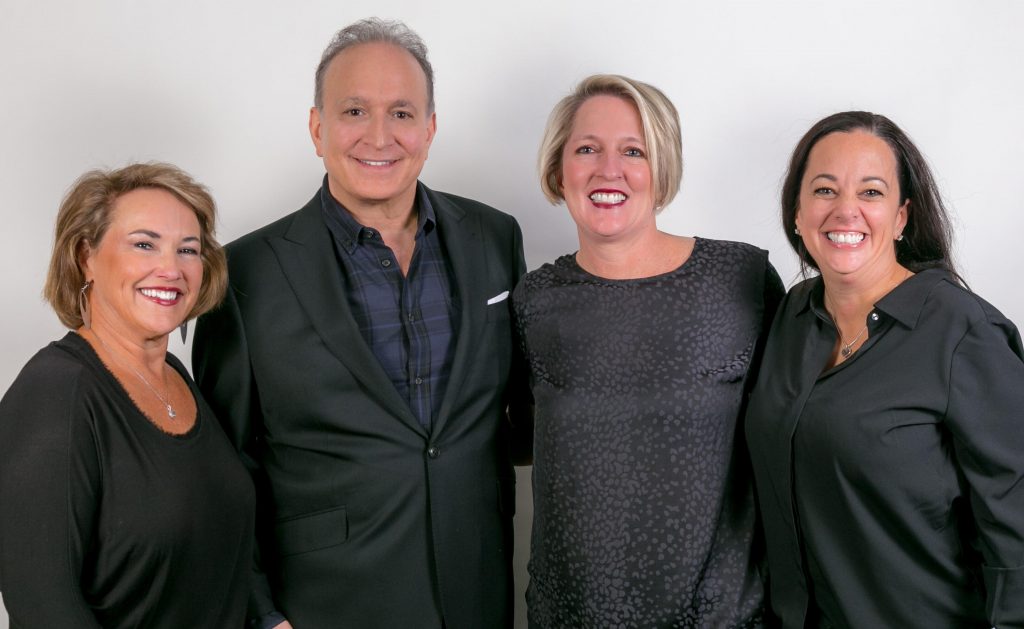 It's a Family Feeling
"You can tell when people enjoy working together," Evelyn says. "You just get a good vibe every time you come into the office."
"I'm delighted to hear that comment from Evelyn,' says Dr. Mirabile. "It's true; we're like a family here—most of our team has been with us for years, and my wife, Vicki, manages our weight loss and medical spa divisions.
"We care about each other, learn from one another and I think that feeling is reflected in how we treat our patients. You should see our lunchroom when someone has a birthday or it's National Nurses Day, it's filled with flowers and treats."
Personalized Care is Key
Like Evelyn, Rebecca sought Dr. Mirabile's care through bio-identical hormone replacement therapy.
Other women—and men—might see themselves in her story. "About this time last year," Rebecca says, "I started experiencing severe fatigue and, for the first time in my life, felt like I had depression. It hit me really hard and really fast and even though I have family members in the healthcare field, I didn't think it was hormones.
"I'd had a uterine ablation about a year prior, so lack of periods wasn't an indicator. I chalked it up to turning 50 and the COVID pandemic, which affected so many of us in terms of stress.
"I went to my primary care doc who ran labs including thyroid and iron levels. Everything checked out 'normal.'
I trusted my own body that something was wrong. That's when a friend recommended Dr. Mirabile. Sure enough, a comprehensive hormone lab panel confirmed my hormone levels were off the charts and I was most definitely in menopause."
Dr. Mirabile and Rebecca discussed options and chose Sotto-Pelle therapy, which uses tiny pellets inserted subcutaneously, or just beneath the skin.
"My energy level and mood improved within a week," she says. "I also noticed my memory and mental focus were much improved, something I didn't realize were starting to decline.
"I now have first-hand experience about what a lifesaver hormone therapy can be. I can understand the spiral people can take by just treating the symptoms with synthetic medications or caving to poor lifestyle choices such as withdrawing from social situations and emotional eating. I'm so thankful I found Dr. Mirabile."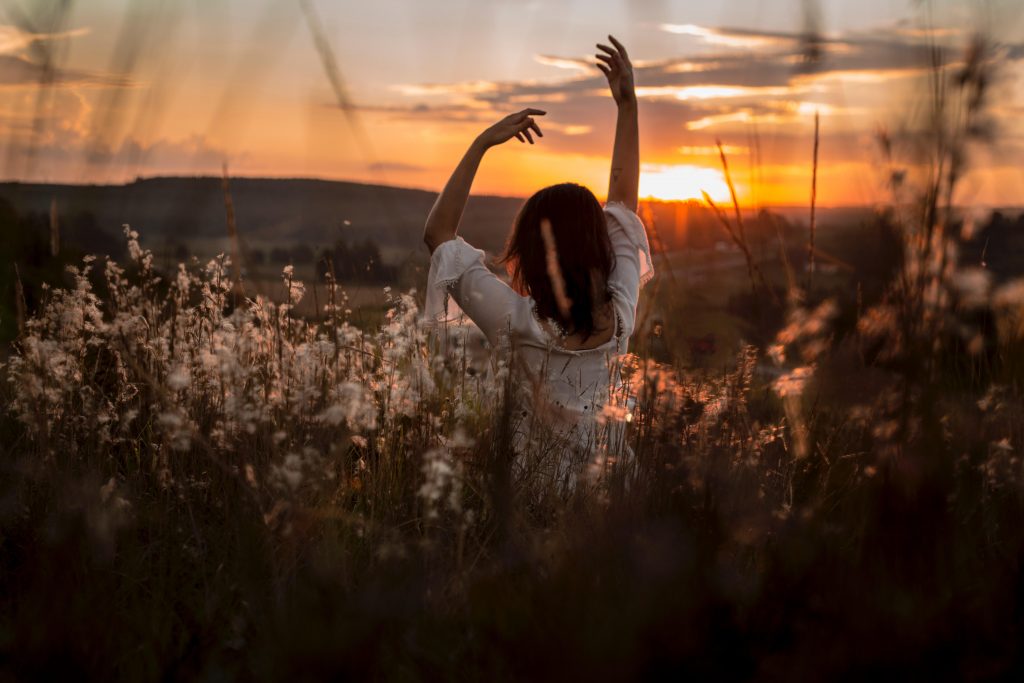 Not a One-Size Fits All Treatment
Evelyn and Rebecca are just two examples of patients who opted for different hormone replacement therapies. "Our focus is not simply on prescribing, but on combining the appropriate dosage and delivery method to balance a patient's hormones," says Dr. Mirabile.
"We design individualized programs for each patient using highly effective, customized compounded prescriptions which can include troches, pills, injections, creams, and SottoPelle® pellet therapy. And because each person is different and their requirements change over time, we continue to monitor their needs to maintain the highest level of health and vitality."
National Women's Wellness Month
While May is celebrated as National Women's Wellness Month, at Mirabile M.D. Beauty, Health and Wellness, it's a year-round commitment. Make an appointment for yourself or a loved one now to experience the optimum level of care where the doctor is always in the house.
Mirabile M.D. Beauty, Health & Wellness
4550 W 109th Street, Suite 130
Overland Park, KS 66211
913.888.7546
Mirabilemd.com