Sponsored content: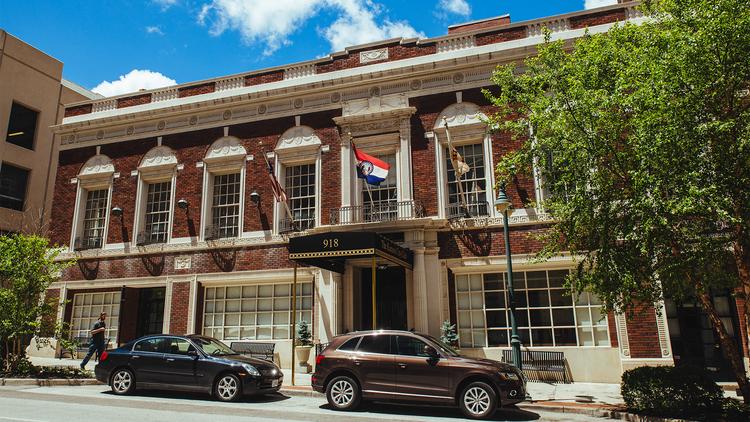 With exactly one year under its belt—minus a few months during 2020's pandemic shutdown—the new Kansas City Wellness Club continues to be a beacon for people looking to improve their spiritual, mental, and physical well-being. Located inside the historic Kansas City Club building in downtown KC, the club had several goals in mind when it opened: 1) to create a community center of growth intended to cultivate a mindful lifestyle and 2) offer a premium wellness journey and services via sustainable solutions. "We are unlike any other place in Kansas City that offers all these services under one roof," says owner Heath Wessling. "We hold ourselves to a higher standard—that the products and services we use feature naturally based ingredients and conscientious consideration to our environment."

Mission-Based Wellness
Wessling's passion for health and wellness emerged while he was living in London and traveling the world. Up until recently, he worked at Cerner running the implementations of the company's wellness solution. Armed with the knowledge and know-how, he opened the Kansas City Wellness Club as a sort of health oasis—a place that supports and develops all facets of guests' overall wellness. "Everybody wants to do the right the thing for themselves or the best thing for the planet, yet it's hard to achieve in daily practice—to authentically be presented with pathways on how to do it," says Wessling, who spent nearly five years creating a network "where people plug in and connect with their core life, tangibly, spiritually and mentally," he adds.
Wessling says Kansas City Wellness Club's creed is to help guests rise above the tidal wave of modern life, so they can present the best version of both inner and outer beauty. "It's about creating a wellness center built on those core principles," he says. "It was going to be a very important first step of that larger vision that I've had burning inside of me for several years now."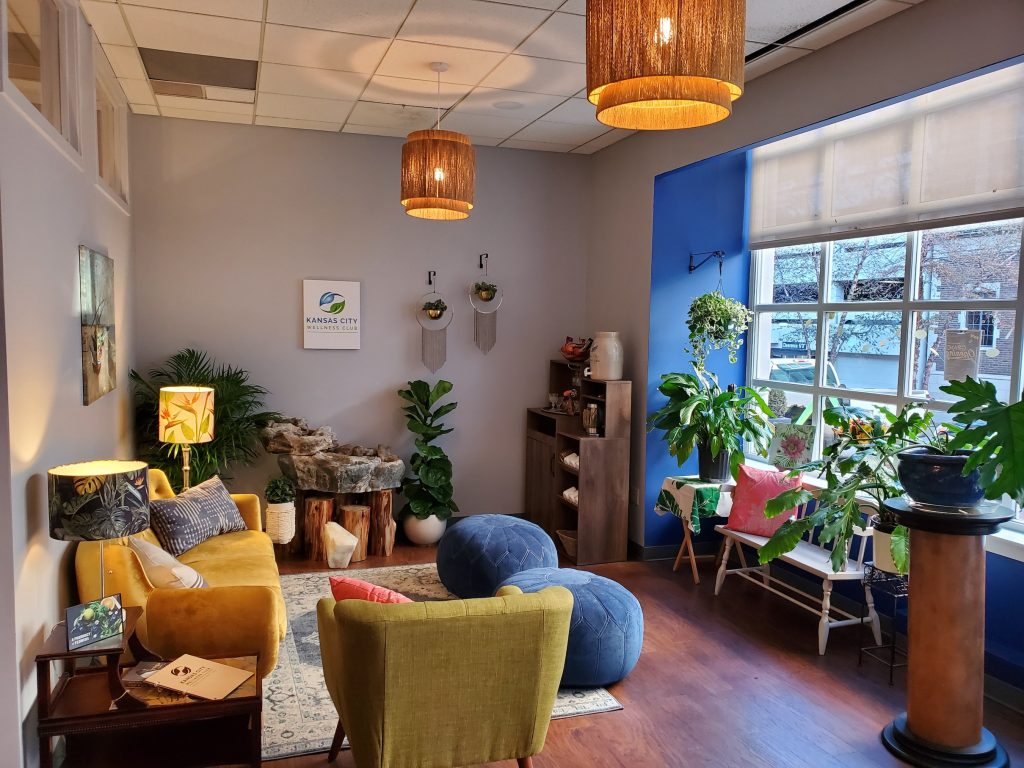 Forward Momentum in 2021
As the pandemic continued, Wessling says re-opening proved challenging, but rewarding. "Health and wellness are necessary benefits the community needs right now." The club's motto is timelier than ever. "The theme of improving oneself remains at the forefront of everyone's mind. 'How can I improve my overall health and immune system?'" he suggests is a common concern. As a way to give back, he began offering complimentary sessions and treatments for both teachers and healthcare workers, two groups often in need of self-care.

A Home for Health, Beauty and Self-Improvement
Step inside and you'll see the club is an all-encompassing mecca of amenities and self-care.
1) A Full-Service Hair Salon Rooted in Naturally Based Organic Ingredients
"Blowouts, hairstyling, quick trims—it's all available," says Wessling. "Most of it is included as part of your membership package—and members can come in repeatedly. But we don't color hair because of the chemical necessity of changing hair color. We have yet to figure out a process that's done naturally in order to align with our core principles."
2) Life Coaching is the Heartbeat of the Club
"We have two on-staff life coaches," says Wessling. "We really speak to—and home in on—modern-day stressors, like feeling overwhelmed or so busy you're not being able to be fulfilled. It's time-tested and traditional one-on-one coaching that can guide someone through a problematic moment and not let it control them. They can be confident in being the CEO of their life."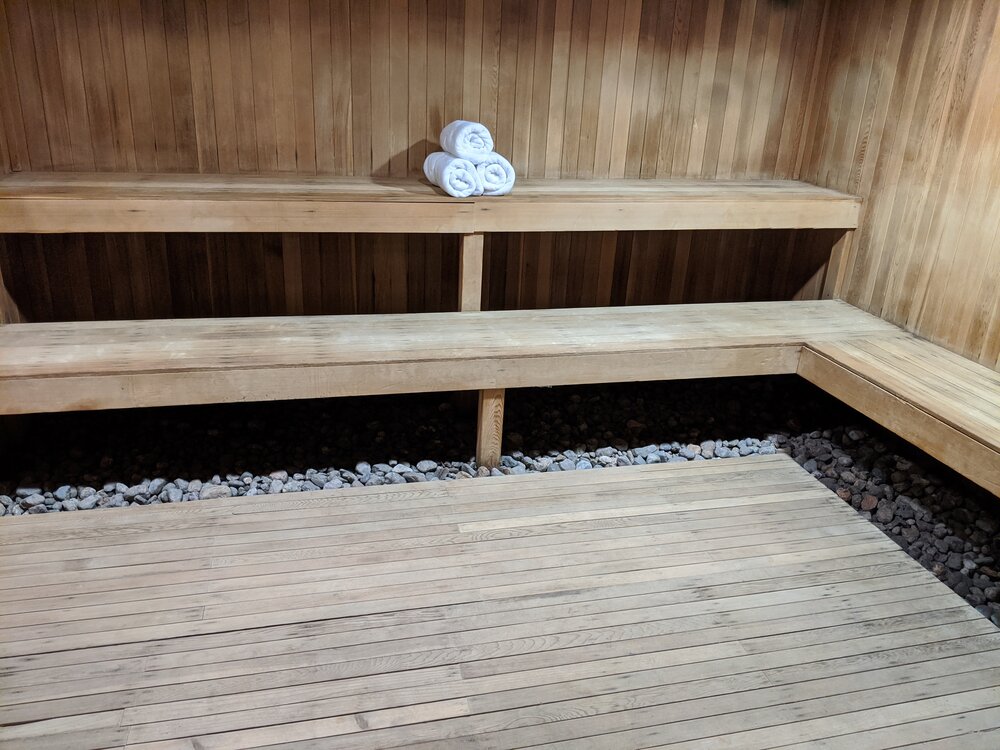 3) Therapeutic Spa Services Aplenty
From massage therapy and holistic facials to saunas and steam baths, it's all available. "We're one of a select few places in the area with both a sauna and steam bath, says Wessling. "We encourage the use of those facilities before any service at the club. Come early or stay late. Plus, our skincare options are rooted in sustainability and naturally based ingredients. You can add CBD products to any mask or peel."
4) Energy Work To Help You Stay Grounded
"We embrace reiki and intuitive energy healing, to connect to your divine soul again, which is something that is really hard to ever do when you are always so busy in life," says Wessling. Energy sessions help release built-up emotional debris so you can feel more like yourself. Crystals and chakra balancing are included.
5) A Virtual Reality Room for Zen Meditation and Massage
Many couples opt for the virtual reality mediation room for their dual massage. "Pick any environment you want on our 85-inch screen," says Wessling. "You can be transported to a different place in the world while you're getting a massage. Or use our meditation apps to remove yourself from the concrete jungle to a remote beach, tropical jungle, or cloudscape in the sky."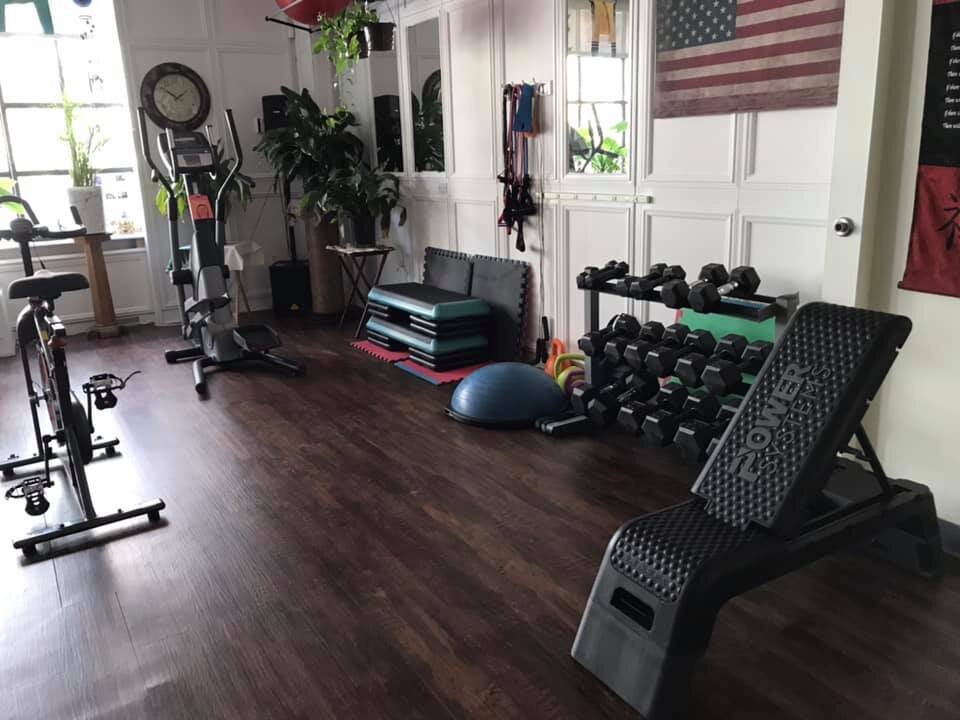 6) Immerse Yourself in Fitness
The club provides for many types of exercises: walking, running, biking, rowing, step climbing, yoga, core stretching, toning, and a diverse and fun schedule of group fitness classes.
"We even offer movement-based gaming through VR. You can pull up boxing, tennis, or dancing and be immersed in these environments and work up a sweat doing cardio while having fun," says Wessling. Elite personal trainers are also on staff to help you meet your fitness goals.

Need An Event Space or to Network?
Wessling adds the Kansas City Wellness Club is perfect for many different events—from corporate retreats to elaborate bridal parties. "We often have private parties that rent out our spa and salon," he says. "And watch for our ladies' nights and men's nights— where guests are invited to see the very best of us, which really gives them a great opportunity to understand how our membership process works." (The club is also currently looking to hire Naturopath and Chiropractic doctors to round out their health and wellness amenities.)
Intrigued? Want to know more about starting 2021 on the right foot? "We've removed any barriers for guests to come and try us out by offering a complimentary option for you early in the year," says Wessling. "Come and see for yourself what all the buzz is about. We offer a Discover the Club Experience where you'll meet with a life coach and then choose two mini-services to experience."
Kansas City Wellness Club is located at 918A Baltimore Avenue. Call (816) 601-5592 for more info.